[?]
Not a member? Sign-up now, it's free!
Login
[?]
These are links to some of the major sections in the mixtape collective.
Lists: Browse various lists that are generated by the loads of data we have collected.
Contests: Check out the latest contests, see previous winners, and find out how you can be a part
Music: Check out our ever-growing database of musical knowledge! Use it to find any artist, album, or track that has been entered since the birth of the site and rate and find detailed usage statistics.
Main
[?]
Tired of looking at the same old pages? Try checking out a random one, you never know what you might find...
Random!
Klu Klux Furniture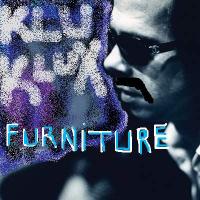 Klu Klux Furniture
Created by:
johnny_luddite
Tracks:
11
Length:
00:50:11
Keywords
1. Nick
2. Cave
3. Duets
Created on
12/06/07 08:39pm
Level
5
Points
2116
Total visitors
47
Unique visitors
23
description:
The world needs an album of some of the duets and collaborations Nick Cave has made with various people. If it did exist (to the best of my knowledge it doesn't yet) I think it would sound a bit like this!
tracklist
1
Nick Cave & Shane Magowan : What A Wonderful World
The original Pogue and the only wild colonial boy that has ever interested me duet on the Louis Armstrong stan [...]

SHOW MORE

Track 1 from What A Wonderful World (Single)
Length: 00:03:04
Year: 1992
Track Description:
The original Pogue and the only wild colonial boy that has ever interested me duet on the Louis Armstrong standard, and kind of mean it and don't mean it, all at the same time.

SHOW LESS

2
Jools Holland & His Rhythm & Blues Orchestra : Kiss Of Love (Feat Nick Cave & Sam Brown)
Jools Holland puts out albums with different celebs singing on each track. This totally wonderful track has NC [...]

SHOW MORE

Track 8 from Jack O' Green: Small World Big Band 3
Length: 00:04:23
Year: 2004
Track Description:
Jools Holland puts out albums with different celebs singing on each track. This totally wonderful track has NC playing it straight as a Latin lover in a slow steamy tango style duet.

SHOW LESS

3
Johnny Cash : I'm So Lonesome I Could Cry
Johnny Cash was one of Cave's heroes. The man in black image definitely suited them both. Here, Cave duets wit [...]

SHOW MORE

Track 12 from American IV: The Man Comes Around
Length: 00:03:03
Year: 2002
Track Description:
Johnny Cash was one of Cave's heroes. The man in black image definitely suited them both. Here, Cave duets with Cash on the old Hank Williams classic. Also worthy of note is the Johnny Cash version of 'The Mercy Seat' which is astonishingly sparse and frightening.

SHOW LESS

4
PJ Harvey : Henry Lee (Feat Nick Cave)
Long before I knew Cave and Polly Harvey had briefly been together, I just kind of assumed they must have been [...]

SHOW MORE

Track 8 from B Sides & Collaborations (Disc 2)
Length: 00:03:54
Year: 0000
Track Description:
Long before I knew Cave and Polly Harvey had briefly been together, I just kind of assumed they must have been at some time. Some things are so obvious they have to be true, for a while anyway. This originally appeared on Cave's murder ballads, but I think this is a different mix.

SHOW LESS

5
Various Artists : Suzanne (Feat Nick Cave, Julie Christensen, Perla Batalla)
Another artist Cave just had to cover. This was for the wonderful I'm Your Man project!

SHOW MORE

Track 13 from Leornard Cohen: I'm Your Man
Length: 00:04:45
Year: 2006
Track Description:
Another artist Cave just had to cover. This was for the wonderful I'm Your Man project!

SHOW LESS

6
Nick Cave And The Bad Seeds : Where the Wild Roses Grow
I think this was the nearest thing to a UK single hit that Mister Cave ever had, a murder ballad duet with Kyl [...]

SHOW MORE

Track 5 from Murder Ballads
Length: 00:03:57
Year: 1996
Track Description:
I think this was the nearest thing to a UK single hit that Mister Cave ever had, a murder ballad duet with Kylie Mynogue. Whatever you think of Ms. M, this works in just about every way.

SHOW LESS

7
Grinderman : Love Bomb
Nick Cave goes the 'Tin Machine' route with a side band featuring multi-instramentalist and Dirty Three man Wa [...]

SHOW MORE

Track 11 from Grinderman
Length: 00:04:26
Year: 2007
Track Description:
Nick Cave goes the 'Tin Machine' route with a side band featuring multi-instramentalist and Dirty Three man Warren Ellis. This is no Tin Machine though, it evokes late 70's Bad Seeds numbers in its savage intensity!

SHOW LESS

8
Nick Cave & Warren Ellis : Cowgirl
Cave and Ellis had a busy year release wise. This soundtrack of a movie I didn't actually like very much is tr [...]

SHOW MORE

Track 5 from The Assasination of Jesse James by the Coward Robert Ford
Length: 00:04:06
Year: 2007
Track Description:
Cave and Ellis had a busy year release wise. This soundtrack of a movie I didn't actually like very much is truly beautiful in places and stands up as an instrumental album in it's own right. More soundtracks please St Nick!

SHOW LESS

9
The Birthday Party : Dead Joe
Cave's best known and perhaps most profound musical collaboration has been with Mick Harvey, latterly with The [...]

SHOW MORE

Track 3 from Junk Yard
Length: 00:03:09
Year: 1988
Track Description:
Cave's best known and perhaps most profound musical collaboration has been with Mick Harvey, latterly with The Bad Seeds, but first in The Birthday Party. Here they are in all their unpleasant glory. When they first formed, they were known as 'The Boys Next Door'. A part of me wishes they had kept that name and in later years had been inadvertently booked on a tour with The Backstreet Boys. A delightful thought!

SHOW LESS

10
Die Haut & Nick Cave : Stow-A-Way
This comes from the transitional time close to the end of The Birthday Party and the birth of The Bad Seeds an [...]

SHOW MORE

Track 1 from Burnin' The Ice
Length: 00:07:22
Year: 1982
Track Description:
This comes from the transitional time close to the end of The Birthday Party and the birth of The Bad Seeds and it is a horrible incredible mess! Fantastic.

SHOW LESS

11
Nick Cave And The Bad Seeds : The Carny
I think this story of the day the carnival left town shows off the symbiotic relationship between Cave and Har [...]

SHOW MORE

Track 4 from Your Funeral...My Trial
Length: 00:08:02
Year: 1986
Track Description:
I think this story of the day the carnival left town shows off the symbiotic relationship between Cave and Harvey, indeed with all the Bad Seeds as well as any other. This is a mesmerizing track that always makes me give it my complete attention. As good a way to end this as I can think of.


SHOW LESS
Tag Board
You must log in to leave a tag
Stuff
Quick Jump
johnny_luddite's other mixes
Related mixes
recent visitors
show all