[?]
Not a member? Sign-up now, it's free!
Login
[?]
These are links to some of the major sections in the mixtape collective.
Lists: Browse various lists that are generated by the loads of data we have collected.
Contests: Check out the latest contests, see previous winners, and find out how you can be a part
Music: Check out our ever-growing database of musical knowledge! Use it to find any artist, album, or track that has been entered since the birth of the site and rate and find detailed usage statistics.
Main
[?]
Tired of looking at the same old pages? Try checking out a random one, you never know what you might find...
Random!
fuck you, batteries!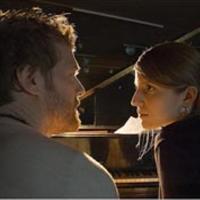 fuck you, batteries!
Created by:
youandme
Tracks:
18
Length:
01:10:12
Keywords
1. quiet
2. reflective
3. dorky
Created on
1/04/08 06:02am
Level
5
Points
2021
Total visitors
38
Unique visitors
27
description:
i spent christmas eve alone this year and watched 'once'. although i wasn't a big fan of the frames, i fell completely in love with the movie and immediately had to download all the music. normally i'm not such a sucker for indie crap... maybe it was the holidays, maybe it was the stress that had been piling up. who knows? the music i tend to listen to isn't as folky, melodic, or down-tempo as the songs i enjoyed the most, and i fell into a bit of a quieter phase for a few days. i made this to accompany two of the songs i liked the most...
tracklist
1
Glen Hansard & Marketa Irglova : Falling Slowly
the scene in the music shop was where i knew i was hooked. i replayed this song twice.

SHOW MORE

Track 3 from The Swell Season
Length: 00:04:50
Year: 2006
Track Description:
the scene in the music shop was where i knew i was hooked. i replayed this song twice.

SHOW LESS

2
Mason Jennings : Ballad For My One True Love
mason jennings is a good man. i don't know why, but he is.

SHOW MORE

Track 3 from Birds Flying Away
Length: 00:04:32
Year: 2002
Track Description:
mason jennings is a good man. i don't know why, but he is.

SHOW LESS

3
Blonde Redhead : Misery is a Butterfly
i probably overplay this.

SHOW MORE

Track 5 from Misery is a Butterfly
Length: 00:05:08
Year: 0000
Track Description:
i probably overplay this.

SHOW LESS

4
American Analog Set : Gone to Earth
i don't admit to owning this album to most of my friends.

SHOW MORE

Track 6 from Know By Heart
Length: 00:03:13
Year: 2001
Track Description:
i don't admit to owning this album to most of my friends.

SHOW LESS

5
Nina Nastasia : Ugly Face
produced by shellac's steve albini... her voice is fucking amazing.

SHOW MORE

Track 8 from The Blackened Air
Length: 00:04:10
Year: 2002
Track Description:
produced by shellac's steve albini... her voice is fucking amazing.

SHOW LESS

6
Isobel Campbell and Mark Lanegan : The False Husband
included on my previous mix, but this album's been on repeat lately.

SHOW MORE

Track 3 from Ballad Of The Broken Seas
Length: 00:03:53
Year: 2006
Track Description:
included on my previous mix, but this album's been on repeat lately.

SHOW LESS

7
Grandaddy : Wretched Songs
i favor concrete dunes over any of their other albums, which is odd since it's a compilation of stuff that did [...]

SHOW MORE

Track 4 from Concrete Dunes
Length: 00:05:46
Year: 2002
Track Description:
i favor concrete dunes over any of their other albums, which is odd since it's a compilation of stuff that didn't fit. i love how this songs goes back and forth between ridiculous and incredibly beautiful.

SHOW LESS

8
Mirah : Recommendation
i hate short songs. but this one is so goddamn cute.

SHOW MORE

Track 5 from Advisory Committee
Length: 00:01:20
Year: 2001
Track Description:
i hate short songs. but this one is so goddamn cute.

SHOW LESS

9
The Bird And The Bee : I'm A Broken Heart
another album i don't like admitting i own. my roommate and i sing this song in the car.

SHOW MORE

Track 4 from The Bird And The Bee
Length: 00:04:32
Year: 2007
Track Description:
another album i don't like admitting i own. my roommate and i sing this song in the car.

SHOW LESS

10
Neko Case : Hold On, Hold On
something about her twang gets to me.

SHOW MORE

Track 3 from Fox Confessor Brings the Flood
Length: 00:02:48
Year: 2006
Track Description:
something about her twang gets to me.

SHOW LESS

11
Turin Brakes : Long Distance
i bought this album up in seattle when i was a freshman in college. all my friends hate it. i think it's nice [...]

SHOW MORE

Track 3 from Ether Song
Length: 00:04:27
Year: 2003
Track Description:
i bought this album up in seattle when i was a freshman in college. all my friends hate it. i think it's nice for a quiet day.

SHOW LESS

12
Travis : Pipe Dreams
travis = guilty pleasure

SHOW MORE

Track 4 from The Invisible Band
Length: 00:04:05
Year: 2001
Track Description:
travis = guilty pleasure

SHOW LESS

13
Band of Horses : The Funeral
the only band of horses song i like. i don't know why. but i really do. the introduction is interesting.

SHOW MORE

Track 4 from Everything All the Time
Length: 00:05:22
Year: 2006
Track Description:
the only band of horses song i like. i don't know why. but i really do. the introduction is interesting.

SHOW LESS

14
John Frusciante : Saturation
i could listen to nothing but john frusciante for days and be completely happy.

SHOW MORE

Track 14 from To Record Only Water for Ten Days
Length: 00:03:04
Year: 2001
Track Description:
i could listen to nothing but john frusciante for days and be completely happy.

SHOW LESS

15
Nina Nastasia & Jim White : The Day I Would Bury You
another mind-blowing album. everything on it is great. you should check her out.

SHOW MORE

Track 4 from You Follow Me
Length: 00:02:55
Year: 2007
Track Description:
another mind-blowing album. everything on it is great. you should check her out.

SHOW LESS

16
Daniel Johnston : The Monster Inside of Me
i cried when i watched the devil and daniel johnston. psh.

SHOW MORE

Track 2 from Laurie
Length: 00:02:27
Year: 1992
Track Description:
i cried when i watched the devil and daniel johnston. psh.

SHOW LESS

17
Bonnie "Prince" Billy : Today I Was an Evil One
favorite will oldham song

SHOW MORE

Track 9 from I See a Darkness
Length: 00:03:52
Year: 1999
Track Description:
favorite will oldham song

SHOW LESS

18
Glen Hansard & Marketa Irglova : If You Want Me
this scene is my favorite. her vocals are mesmerizing.

SHOW MORE

Track 2 from Once Soundtrack
Length: 00:03:48
Year: 2007
Track Description:
this scene is my favorite. her vocals are mesmerizing.

SHOW LESS
Tag Board
You must log in to leave a tag
Stuff
Quick Jump
youandme's other mixes
Related mixes
recent visitors
show all