[?]
Not a member? Sign-up now, it's free!
Login
[?]
These are links to some of the major sections in the mixtape collective.
Lists: Browse various lists that are generated by the loads of data we have collected.
Contests: Check out the latest contests, see previous winners, and find out how you can be a part
Music: Check out our ever-growing database of musical knowledge! Use it to find any artist, album, or track that has been entered since the birth of the site and rate and find detailed usage statistics.
Main
[?]
Tired of looking at the same old pages? Try checking out a random one, you never know what you might find...
Random!
Prophets & Loss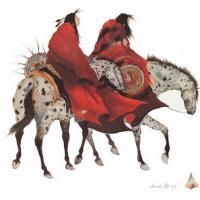 Prophets & Loss
Created by:
johnny_luddite
Tracks:
10
Length:
00:44:15
Keywords
1. loss
2. Dad
3. understanding
Created on
1/24/08 12:57am
Level
4
Points
1940
Total visitors
36
Unique visitors
22
description:
This is a companion mixtape to "My Dad". This one is all about loss, coming to grips with losing someone or something you love. I am dealing with the death of a parent, but relationships end in many ways, lovers part, or maybe beliefs that were once held are shattered. Here is a mix of music which deals with some of the many ways in which loss can creep up on us...
tracklist
1
John Lennon : Mother
"Mother, you had me, but I never had you..." The loss resulting from never having had a real relationship with [...]

SHOW MORE

Track 1 from Plastic Ono Band
Length: 00:05:34
Year: 1970
Track Description:
"Mother, you had me, but I never had you..." The loss resulting from never having had a real relationship with your birth Mother.

SHOW LESS

2
The Beach Boys : Pet Sounds
"Where did your long hair go, Where is the girl I used to know, How could you lose that happy glow, Oh, Caroli [...]

SHOW MORE

Track 12 from Pet Sounds
Length: 00:02:23
Year: 1966
Track Description:
"Where did your long hair go, Where is the girl I used to know, How could you lose that happy glow, Oh, Caroline no" Loss of innocence, loss of young love, Brian Wilson style!

SHOW LESS

3
Neil Young : Prarie Wind
"Trying to remember what Daddy said, before too much time took away his head." When someone gets dementia, tho [...]

SHOW MORE

Track 6 from Prarie Wind
Length: 00:07:35
Year: 2005
Track Description:
"Trying to remember what Daddy said, before too much time took away his head." When someone gets dementia, those who love them feel the loss of that person as the essence of that person drifts off into the wind, but then when they eventually do die, the loss kicks in all over again. Two for the price of one.

SHOW LESS

4
Nas : Dance
"Mom, you could never be replaced. I'd give it all up just to have one more dance."

SHOW MORE

Track 13 from God's Son
Length: 00:03:34
Year: 2002
Track Description:
"Mom, you could never be replaced. I'd give it all up just to have one more dance."

SHOW LESS

5
XTC : Me And The Wind
"Me and the wind are celebrating your loss, Me and the wind are feeling freer than air should ever be" Andy Pa [...]

SHOW MORE

Track 15 from Mummer
Length: 00:04:17
Year: 1987
Track Description:
"Me and the wind are celebrating your loss, Me and the wind are feeling freer than air should ever be" Andy Partridge trying to convince himself that the loss of a lover is a good thing while still admitting that he feels "like a ship with no rudder"

SHOW LESS

6
Elvis Perkins : Ash Wednesday
"No one will survive Ash Wednesday alive no soldier no lover no father no mother, not a lonely child." A song [...]

SHOW MORE

Track 7 from Ash Wednesday
Length: 00:06:30
Year: 0000
Track Description:
"No one will survive Ash Wednesday alive no soldier no lover no father no mother, not a lonely child." A song about personal loss that also translates into a public loss. Elvis Perkins Mum was in the plane that hit the North Tower on 9/11. Everything does turn to ash the day after.

SHOW LESS

7
Jackson Browne : For A Dancer
"I dont know what happens when people die, Cant seem to grasp it as hard as I try, Its like a song I can hear [...]

SHOW MORE

Track 6 from Late For The Sky
Length: 00:04:44
Year: 0000
Track Description:
"I dont know what happens when people die, Cant seem to grasp it as hard as I try, Its like a song I can hear playing right in my ear
That I cant sing, I cant help listening" One of the things about coming to terms with loss is the 'trying to make sense of it all' phase, quickly followed by the realization that there is no sense to be found sometim4es.

SHOW LESS

8
Elvis Costello : Alison
"I'm not going to get too sentimental,like those other fickle valentines,
'cause I don't know if you are [...]

SHOW MORE

Track 5 from My Aim is True
Length: 00:03:25
Year: 1977
Track Description:
"I'm not going to get too sentimental,like those other fickle valentines,
'cause I don't know if you are loving somebody, I only know it isn't mine" Elvis runs into an old flame at a party and deals with the pain in the only way he knows how...with heavy sarcasm!


SHOW LESS

9
Lou Reed : What's Good
"What's good about cancer in April? Why, no good, no good at all." Lou muses that it would be better if he did [...]

SHOW MORE

Track 2 from Magic & Loss
Length: 00:03:22
Year: 0000
Track Description:
"What's good about cancer in April? Why, no good, no good at all." Lou muses that it would be better if he didn't have to think about such things, but then decides that would be no good either!

SHOW LESS

10
The Kinks : days
"Thank you for the days, Those endless days, those sacred days you gave me." This had to be the last song on t [...]

SHOW MORE

Track 28 from Kronikles
Length: 00:02:51
Year: 1972
Track Description:
"Thank you for the days, Those endless days, those sacred days you gave me." This had to be the last song on the tape. There is no rule that celebration can't be part of loss. Thank you Ray, and of course, thank you Dad.
I'm thinking of the days,
I won't forget a single day, believe me.

SHOW LESS
Tag Board
You must log in to leave a tag
Stuff
Quick Jump
johnny_luddite's other mixes
Related mixes
recent visitors
show all