[?]
Not a member? Sign-up now, it's free!
Login
[?]
These are links to some of the major sections in the mixtape collective.
Lists: Browse various lists that are generated by the loads of data we have collected.
Contests: Check out the latest contests, see previous winners, and find out how you can be a part
Music: Check out our ever-growing database of musical knowledge! Use it to find any artist, album, or track that has been entered since the birth of the site and rate and find detailed usage statistics.
Main
[?]
Tired of looking at the same old pages? Try checking out a random one, you never know what you might find...
Random!
Satisfaction - A Mixtape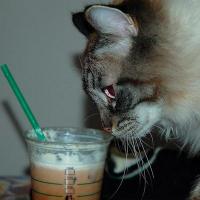 Satisfaction - A Mixtape
Created by:
johnny_luddite
Tracks:
15
Length:
01:05:33
Keywords
1. satisfaction
2. warm feeling
3. happiness
Created on
8/12/08 11:22pm
Level
3
Points
1652
Total visitors
47
Unique visitors
22
description:
Following on from my disappointment mix, the other side of the coin. A mixtape for some of those moments in life when you just have to sit back and think, "YES!!!!!" When moments of supreme happiness/triumph/joy happen, they need to be celebrated. Here is where my celebration starts.
tracklist
1
Santo And Johnny : Sleepwalk
1962 - Sunday afternoons meant making the trip across London from Finchley to Fulham to visit my Grandmother. [...]

SHOW MORE

Track 1 from Ebb Tide
Length: 00:02:22
Year: 0000
Track Description:
1962 - Sunday afternoons meant making the trip across London from Finchley to Fulham to visit my Grandmother. Her apartment was musty, full of old lady smells, inedible food and bits of animals dragged indoors by Bobby the cat. Not the fun destination for the lively music obsessed five year old but there were two very big compensations. One was that my cousin Nigel was there most times we went. He had this job changing the records in juke boxes in coffee bars and pubs and he used to keep hold of quite a lot of the used 45s. He would always take my sister and I into his room, break out his old dansette record player and spin a bunch of his latest trophys. I used to be fascinated by the little black plastic inners he had to put in so the singles would sit right on the turn table. he would always end up giving my sister one or two of the newer records he had, and so as to appear fair he would give me a couple of ones he had maybe had for a few years. Little kids were not supposed to be into this kind of music anyway. The day I heard this record though, something clicked inside. If I had a happy place at that age, this music took me to it.

SHOW LESS

2
The Beatles : Love Me Do
1963 - the other good thing for Sundays in Fulham was that my sister and I would be allowed to watch 'Thank Yo [...]

SHOW MORE

Track 1 from 1
Length: 00:02:20
Year: 2000
Track Description:
1963 - the other good thing for Sundays in Fulham was that my sister and I would be allowed to watch 'Thank Your Lucky Stars' on TV. This was a very early UK music show and it seemed like this new band, The Beatles were on every week. Even from my tender age I loved everything about them, their hair, their guitars, the noise they made. I would stand in front of the TV pretending to be my favorite, John, clasping my hands to my lips to copy the harp playing in this song. "Why is that blessed boy chewing his nails?" my Auntie Annie would say.

SHOW LESS

3
Manfred Mann : Pretty Flamingo
1965 - Looking at the Flamingos in Golders Hill Park, licking an ice cream, hanging out with my Mum and Dad, t [...]

SHOW MORE

Track 1 from Pretty Flamingo
Length: 00:02:30
Year: 1966
Track Description:
1965 - Looking at the Flamingos in Golders Hill Park, licking an ice cream, hanging out with my Mum and Dad, totally secure.

SHOW LESS

4
Jimi Hendrix : Voodoo Chile Blues
1969 - The year I got my first real guitar. I had wanted to play guitar ever since I could remember and I knew [...]

SHOW MORE

Track 4 from Electric Ladyland
Length: 00:14:59
Year: 1968
Track Description:
1969 - The year I got my first real guitar. I had wanted to play guitar ever since I could remember and I knew all the names of the guitar players even if I didn't know how they all sounded. By the time Hendrix died, a year later, I was just discovering the amazing sounds he made and my thirteen year old soul was converted. The 'Voodoo Chile (Slight Return)' is the one everyone knows but this longer blusier jam from the same album was one of the first real bluesy rock pieces that I ever listened to over and over again. It is still a favorite to this day and I can still hear new thinmgs in his playing that can make my day.

SHOW LESS

5
Wayne County And The Electric Chairs : If You Don't Want To Fuck me Fuck Off
1973 - Throwing water bombs at people out of someone's window singing this song and feeling really dangerous. [...]

SHOW MORE

Track 0 from
Length: 00:03:08
Year:
Track Description:
1973 - Throwing water bombs at people out of someone's window singing this song and feeling really dangerous. What twats we were.

SHOW LESS

6
Muddy Waters : Mannish Boy
1979 - two wonderful days in Alexandra Palace, North London at the Blues and Jazz fest. Two stages at the bott [...]

SHOW MORE

Track 14 from King of the Electric Blues
Length: 00:05:23
Year: 0000
Track Description:
1979 - two wonderful days in Alexandra Palace, North London at the Blues and Jazz fest. Two stages at the bottom of bthe hill, good friends and myself near the top, drink and other mellowing agents, uncommonly nice UK summer weather and Herbie Hancock, Chuck Berry, Benny Goodman, Milt Jackson, Dizzy Gillespie, BB King, Stephane Grapelli, Dave Brubeck, and most wonderful of all, Muddy Waters with Johnny Winter. One of the happiest times of my life, just surrounded by cool music, nice people and warm sensation.

SHOW LESS

7
The Standells : Dirty Water
1980 - After a drunken evening in the Orange Tree pub Andy Keane and I decided to get back to my house in a d [...]

SHOW MORE

Track 5 from Dirty Water
Length: 00:02:50
Year: 1966
Track Description:
1980 - After a drunken evening in the Orange Tree pub Andy Keane and I decided to get back to my house in a direct straight line which meant climbing over numerous fences, a school and three or four houses. As we were very drunk this took some time, and the pursuit was not helped by my singing the "Frustrated women...have to be in by twelve o clock" line from this song. We weren't arrested and only got eight or nine bruises each.

SHOW LESS

8
The Stranglers : Walk On By
1980 - Another drunk story. I was walking home from a long after work drinking session and had finally got up [...]

SHOW MORE

Track 18 from The Very best Of The Stranglers
Length: 00:04:25
Year: 2006
Track Description:
1980 - Another drunk story. I was walking home from a long after work drinking session and had finally got up the nerve to caqll someone I really liked and ask her out. She agreed and I was a happy boy. As I staggered home, I passed a school that was having some kind of Christmas Bazazaar and which was covered in bunting. In next to no time, I was the one covered in bunting and I think I must have resembled some kind of inebriated festive yeti.

SHOW LESS

9
Marvin Gaye : Let's Get It On
1983 - Three in the morning on a warm summers night, stark naked on Hampstead Heath Extension, London

SHOW MORE

Track 1 from Let's Get It On
Length: 00:03:59
Year: 2003
Track Description:
1983 - Three in the morning on a warm summers night, stark naked on Hampstead Heath Extension, London

SHOW LESS

10
The Boxtops : The Letter
1985 - Spending a weekend at a hippy rainbow fayre in Norfolk England, sitting in with a band for four hours o [...]

SHOW MORE

Track 1 from The Letter
Length: 00:01:52
Year: 1967
Track Description:
1985 - Spending a weekend at a hippy rainbow fayre in Norfolk England, sitting in with a band for four hours on the Sunday afternoon, playing the gig of my life, particularly on an extended version of this song. It rained and rained and I didn't care. I slept all the way home.

SHOW LESS

11
Son Seals : Last Night
1989 - Sitting in a Chicago blues club listening to Son Seals feeling like I nhad found somewhere I belonged. [...]

SHOW MORE

Track 8 from Live and Burning
Length: 00:06:42
Year: 0000
Track Description:
1989 - Sitting in a Chicago blues club listening to Son Seals feeling like I nhad found somewhere I belonged.

SHOW LESS

12
Big Audio Dynamite : Champagne
1995 - I had come through months in hospital, a true low point. By the third month, they were trying to build [...]

SHOW MORE

Track 6 from Tighten Up Vol. 88
Length: 00:04:41
Year: 0000
Track Description:
1995 - I had come through months in hospital, a true low point. By the third month, they were trying to build my weight/strength up and I was told that there would be no restrictions on what I ate. After a long time of not eating, I found it hard to eat anything, but my appetite was starting to reawaken. One day, they came and got me from my hospital bed early in the morning for a bunch of tests for which I had to be nil by mouth. By the time I got back to the ward I had missed lunch. They sent for a plate for me, but before it arrived I was off for a ct scan, then left in a corridor in bed for almost two hours. When they did come and get me, it was to take me to physical therapy. I got back to find I had missed dinner. When a plate finally did arrive, it was about a square inch of cold macaroni cheese.ally, Finally someone went and got me a couple of blts and a cold can of coke. Up to that point all food I had tried had no taste for me, but the bacon and the coke truly hit the spot. It was like tasting champagne and caviar for the first time (If I liked champagne and caviar). It was actually a turning point in the process of getting my head round the idea that one day I would be leaving that hospital.

SHOW LESS

13
Fleetwood Mac : Stop Messin' Around
1998 - Meeting Peter Green, my musical hero,for the first time at Dingwalls Dancehall, Camden Town. he did ini [...]

SHOW MORE

Track 1 from English Rose
Length: 00:02:23
Year: 0000
Track Description:
1998 - Meeting Peter Green, my musical hero,for the first time at Dingwalls Dancehall, Camden Town. he did initially mistake me for a bouncer, but we had a great talk about guitars and recording levels and stuff. To be honest, we could have been talking about paint drying and I would have been happy.

SHOW LESS

14
Morcheeba : The Sea
2004 - Weeks before leaving the UK for good, spending a chilly day at the English seaside with Karmen, my wife [...]

SHOW MORE

Track 1 from Big Calm
Length: 00:05:50
Year: 1998
Track Description:
2004 - Weeks before leaving the UK for good, spending a chilly day at the English seaside with Karmen, my wife of one week. We ate french fries out of paper, drank steaming hot tea, sang bad karaoke on Brighton pier and had a truly happy day. if Portishead were the baqnd that saved my life, Morcheeba were the ones standing in the background just in case.

SHOW LESS

15
The Smiths : William, It Was Really Nothing
August, 2008, Mission Bay, San Diego - After four and a half years, meeting up with my friend Billy from Engla [...]

SHOW MORE

Track 1 from Hatful Of Hollow
Length: 00:02:09
Year: 1984
Track Description:
August, 2008, Mission Bay, San Diego - After four and a half years, meeting up with my friend Billy from England again and immediately falling into the same old daft conversations as if even days hadn't seperated us.

SHOW LESS
Tag Board
You must log in to leave a tag
Stuff
Quick Jump
johnny_luddite's other mixes
Related mixes
recent visitors
show all