[?]
Not a member? Sign-up now, it's free!
Login
[?]
These are links to some of the major sections in the mixtape collective.
Lists: Browse various lists that are generated by the loads of data we have collected.
Contests: Check out the latest contests, see previous winners, and find out how you can be a part
Music: Check out our ever-growing database of musical knowledge! Use it to find any artist, album, or track that has been entered since the birth of the site and rate and find detailed usage statistics.
Main
[?]
Tired of looking at the same old pages? Try checking out a random one, you never know what you might find...
Random!
Little Ian Wants to Dance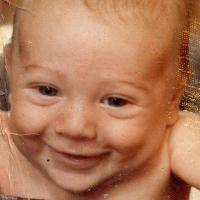 Little Ian Wants to Dance
Created by:
sledgbrainerd
Tracks:
17
Length:
01:16:40
Keywords
1. Mix Contest 19
2. Mix Contest 19
3. Mix Contest 19
Created on
2/05/08 11:14pm
Level
5
Points
2459
Total visitors
84
Unique visitors
44
This mix was ranked #3 out of 14 entries for this contest
description:
There were a lot of steps I took to get where I am at. I'm talking about taste in music here. Im gonna take you through my history with music. We are gonna make many stops on this little trip through time.
tracklist
1
Billy Idol : Rebel Yell
This song was for me what my father was to me at the time; the coolest. My first memory of hearing music and [...]

SHOW MORE

Track 1 from Rebel Yell
Length: 00:04:50
Year: 1983
Track Description:
This song was for me what my father was to me at the time; the coolest. My first memory of hearing music and remembering it was when I was a wee lad and my Dad was teaching me how to play baseball on our ranch in Big Sur, CA. I was maybe 3. The stereo was blasting Billy Idol from inside our house. My Dad (with the same mullet haircut he still rocks today) started "playing guitar" with the baseball bat. I started rocking ou really hard because of this. I mean I had no control of my body what so ever. I was FEELING that shit. I ended up doing this weird "jumping head-butt" manuver and I accidently nailed my Dad right in his junk. He toppled over in pain and the bat knocked him right on his forehead. ROCK!

SHOW LESS

2
Talking Heads : Burning Down the House
I remember hearing this song in my Dad's truck and thinking it was one of the creepiest songs I had ever heard [...]

SHOW MORE

Track 1 from Speaking in Tongues
Length: 00:04:02
Year: 1983
Track Description:
I remember hearing this song in my Dad's truck and thinking it was one of the creepiest songs I had ever heard. Being under 5 years old, my life was consumed by three things: He-Man, making my Grandma make me pancakes shaped like frogs, and Dinosaurs. For whatever reason, this song always made me imagine that there were mean stegosaurus' surrounding my house and fighting each other to get inside. For some reason these mental images seemed to be what the music was about to me. I think there was a lot of pink fog for some reason too.

SHOW LESS

3
Michael Jackson : Thriller
The single most defining moment in my life was receiving THRILLER for Christmas when I was 4 years old. I lis [...]

SHOW MORE

Track 4 from Thriller
Length: 00:05:57
Year: 1982
Track Description:
The single most defining moment in my life was receiving THRILLER for Christmas when I was 4 years old. I listened to the tape over and over again. I watched the videos. I danced the dances. Too my young brain there was nothing more hardcore than Eddie Van Halen's guitar solo in Beat It. Well. except maybe swords. Swords and Contra. The video for Thriller was the most amazing thing I had ever seen and I have been obsessed with both Zombies and Film-making since. I love Micheal Jackson, and get this, I dont give a fuck how many kids he's fucked, cuz he made Thriller. So there.

SHOW LESS

4
Paula Abdul : Straight Up
In second grade, I had a new best friend who was obsessed with Paula. this obviously made me obsessed with Pa [...]

SHOW MORE

Track 7 from Forever Your Girl
Length: 00:04:11
Year: 1990
Track Description:
In second grade, I had a new best friend who was obsessed with Paula. this obviously made me obsessed with Paula. Im gonna go ahead and admit to you now that I know just about every one of her songs by heart. I think I deserve some extra points for admitting that. This song made me horny, and I didnt even know what horny was back then.

SHOW LESS

5
Nirvana : Come As You Are
Wow. I fell for this shit hard. I first heard this album at my Dad's house. Yeah, he had gotten the CD befo [...]

SHOW MORE

Track 3 from Nevermind
Length: 00:03:39
Year: 1991
Track Description:
Wow. I fell for this shit hard. I first heard this album at my Dad's house. Yeah, he had gotten the CD before I had even heard of Nirvana. I stole it from him and never gave it back, which pissed him off something fierce. THIS WAS THE COOLEST SHIT I HAD EVER HEARD. In middle school, My buddy Jon Raby and I were THE NIRVANA GUYS. Its just about all we talked about and in our 7th grade drama class, we made a music video for the song "Heart Shaped Box" with footage from our favorite movies (mostly Demolition Man). There was also shots of us jumping on a trampoline I think. I had long curly hair with the sides shaved off and yellow sweatpants. I was so fucking cool. This experience made me want to edit videos all of the time, and I have ever since. Thanks Mrs. Warner!

SHOW LESS

6
Green Day : Longview
When I got this album in 6th grade, all I knew was this song said FUCK twice. TWICE! Everyone I knew had thi [...]

SHOW MORE

Track 4 from Dookie
Length: 00:03:59
Year: 1994
Track Description:
When I got this album in 6th grade, all I knew was this song said FUCK twice. TWICE! Everyone I knew had this. We all loved it. About 2 thirds of a decade later I would be working at a movie theater as a Manager and accidently knock myself out while getting ready to open for the day. Why? Because I was dancing by myself to this song. My buddy Jon Raby, working as projectionist, found me laying on the steps, with my feet dangling out of the side of the staircase. Damn those low ceilings.

SHOW LESS

7
2Pac : How Do You Want It (f. KC and Jojo)
Oh my god. My friend and I probably listened to this single a million times. The A-side was California Love [...]

SHOW MORE

Track 5 from All Eyez On Me (Disc 1)
Length: 00:04:47
Year: 1996
Track Description:
Oh my god. My friend and I probably listened to this single a million times. The A-side was California Love (original mix) and the B-side was this sweet tune. Im proud to say I had the foresight to hop on the Tupac wagon before he died. Thats probably the coolest thing I did in middle school.

SHOW LESS

8
Too Short : Cocktales
This came in when I started smoking weed pretty much all of the time. I had braces, I had acne, I was sociall [...]

SHOW MORE

Track 2 from Cocktails
Length: 00:06:06
Year: 1995
Track Description:
This came in when I started smoking weed pretty much all of the time. I had braces, I had acne, I was socially awkward. In the late 90's nothing got you instant friends quicker than Weed and Rap music. This phase lasted 3 years. I haven;t talked to almost all of the people I hung out with during these days in about 4 years. And I dont miss them either. With that said, I love Too Short.

SHOW LESS

9
Bone Thugs 'N Harmony : Mo' Murda
One more from Ian's Stoner years. When I was 15 I was hanging out with someone who was a piece of shit friend [...]

SHOW MORE

Track 16 from E 1999 Eternal
Length: 00:05:44
Year: 1995
Track Description:
One more from Ian's Stoner years. When I was 15 I was hanging out with someone who was a piece of shit friend. We were hanging out in a park drinking beer, smoking weed, and smoking cigarettes. We got arrested for 3 MIP's at once (cigarettes, alcohol, marijuana for those scoring at home). I got grounded for the last 6 months of school and had to go to drug classes and take piss tests every week. What did I do during all of this time at home? I played Zelda 64 on mute and listened to ALL of the Bone Thugz albums over and over again. Now whenever I hear Bone Thugz, I think of Zelda and depression. Later on, with one month left of my grounding, I would get a month added because I snuck out of the house to see THE MATRIX. It was not fucking worth it. And it was because my friend Tallon aka T-Bag told me it was the best movie ever in PE. Later on still I would sneak out to see GHOST DOG: WAY OF THE SAMURAI and nothing would happen to me. Totally worth it.

SHOW LESS

10
tool : Stinkfist
In 12th grade,I started hanging out with the man that would eventually become my almost husband (in Canada) an [...]

SHOW MORE

Track 1 from Ænima
Length: 00:05:11
Year: 1996
Track Description:
In 12th grade,I started hanging out with the man that would eventually become my almost husband (in Canada) and my brother from a different mother. I forget why I had bought this CD because no one I really hung out with listened to it and chicks definitely didnt like me more because I had it. But Lord_Bearded liked it. One time in photography class I let him borrow it and he had it for like the rest of the year. Although we were sorta pals in high school we became best buds the week after graduation and have been ever since. We became big time Tool dudes. Nowadays, not so much. We also used to listen to Rage Against the Machine, anything Les Claypool put out, and god knows what else. A lot of learning about music was in the cards for us though. I would have to thank our friend Jeryl for a lot of that at the beginning.

SHOW LESS

11
Dead Kennedys : Police Truck
Jon and I were inseparable for awhile. We became the town "Party Guys". We were rockin it around town blasti [...]

SHOW MORE

Track 11 from Live at the Deaf Club
Length: 00:02:55
Year: 2004
Track Description:
Jon and I were inseparable for awhile. We became the town "Party Guys". We were rockin it around town blasting all sorts of loud shit from my '88 Ford Taurus aka THE BRONZE BULLET. We would get wasted, laugh lots, and rock the fuck out. Then We'd come home to Jon's parents house, go in his room, smoke weed, play COLUMNS from the SEGA GENESIS but on my DREAMCAST and listen to Dead Kennedys. This was one of the most fun times in my life.

SHOW LESS

12
Murder City Devils : I Drink the Wine
The discovery of this band changed everything. Somehow through our obsession with this band we started wantin [...]

SHOW MORE

Track 2 from In Name And Blood
Length: 00:03:14
Year: 0000
Track Description:
The discovery of this band changed everything. Somehow through our obsession with this band we started wanting to rock out all of the time. ALL OF THE TIME. A-L-L-O-F-T-H-E-T-I-M-E. And we did just that. I call these the Whiskey and 100 Proof Vodka years. I wish I could live them again. A lot of this coincided with Me mo0ving into a fucking sweet ass house that was dubbed "LAZERBEAMS". It was so much fun, Eric even ended up moving out once we had to kick our buddy STAINS out of the pad. If I could, I would take a vacation to Lazerbeams for one month every year. Im getting depressed just writing this whole thing. Lets move on.

SHOW LESS

13
Tom Waits : Goin' Out West
Once we started listening to Tom Waits, a lot of excitement had already left our little scene we had going the [...]

SHOW MORE

Track 10 from Bone Machine
Length: 00:03:22
Year: 1992
Track Description:
Once we started listening to Tom Waits, a lot of excitement had already left our little scene we had going there. Everyone was too busy chasin Poon (me included) and people wanted to sleep sometimes. I moved to Portland, and away from all of my friends.

SHOW LESS

14
Triumph of Lethargy Skinned Alive to Death : Sincerely, L. Cohen
Portland was an interesting experience. I went to Portland State University, moved in with my girlfriend, ado [...]

SHOW MORE

Track 9 from Helpless
Length: 00:05:14
Year: 2005
Track Description:
Portland was an interesting experience. I went to Portland State University, moved in with my girlfriend, adopted a kitten named Geoff who was a motherfucker, and drank all of the time. I realized about a year into this excursion that I was deeply depressed. It wasnt Portland. I love Portland. I just had realized that the really exciting parts of life were coming to an end. I was coming home from work every night, watching Conan, and going to bed before I was ready to because my girlfriend had to. She was my main friend up there, which would have been fine, had she been better at drinking. Anyway, I ended up dropping out of college and realizing I had wasted the last almost 2 years of my life. I also had realized I didnt actually love my girlfriend. That was the hardest thing ever to deal with. It was hard breaking such a sweet human beings heart. I moved back to Ashland for three months on my way to LA. She moved to South Korea to teach english. We tried to stay together, but obviously that didnt work.

SHOW LESS

15
Big Business : Off Off Broadway
A nice little vacation back in my old stomping grounds. I worked at the same pizza place I had before i went [...]

SHOW MORE

Track 8 from Head for the Shallow
Length: 00:05:17
Year: 2004
Track Description:
A nice little vacation back in my old stomping grounds. I worked at the same pizza place I had before i went to portland. 2 years had gone by and some stuff had changed from the last time i was around. More friends lived with their girlfriends, and only a few still liked to drink every night. I had no car. I walked home across town (3 miles) alone every night from the bar. My buddy Irish Pat and I would always light up the town. Plus Wispy and Boyman's place was always the shit. We would drink 40's and play WORMS. Funtimes still but not quite the same.

SHOW LESS

16
Neil Diamond : Forever in Bluejeans
LA. Los Angeles. Hollywood.

I have no friends here. This is a blessing and a curse. Mostly a [...]

SHOW MORE

Track 0 from The Essential
Length: 00:03:39
Year: 0000
Track Description:
LA. Los Angeles. Hollywood.

I have no friends here. This is a blessing and a curse. Mostly a curse. I mean I have friends, but not FRIEND FRIENDS. You know? Any way, its a curse because you get deeply depressed a lot. It's a blessing because it allows you to work on projects that you want to make/do without being distracted. Another blessing/curse are the women of Los Angeles. I would say 2% are fine young ladies. I would say 98% no matter what scene they are in, are vile despicable human beings. Im sure the guys are like that too, but I dont fuck men. Anyway, I have become a regular at a KARAOKE joint and i always sing this tune. And Rebel Rebel. AND I ALWAYS ROCK THE HOUSE SO HARD THEY GIVE ME FREE DRINKS AND SHIT MOTHEA FUCKAS

SHOW LESS

17
David Bowie : Rebel Rebel
Well, now you know me too well im sure. Byebye.

SHOW MORE

Track 6 from Diamond Dogs
Length: 00:04:33
Year: 1974
Track Description:
Well, now you know me too well im sure. Byebye.

SHOW LESS
Tag Board
You must log in to leave a tag
Stuff
Quick Jump
sledgbrainerd's other mixes
Related mixes
recent visitors
show all