[?]
Not a member? Sign-up now, it's free!
Login
[?]
These are links to some of the major sections in the mixtape collective.
Lists: Browse various lists that are generated by the loads of data we have collected.
Contests: Check out the latest contests, see previous winners, and find out how you can be a part
Music: Check out our ever-growing database of musical knowledge! Use it to find any artist, album, or track that has been entered since the birth of the site and rate and find detailed usage statistics.
Main
[?]
Tired of looking at the same old pages? Try checking out a random one, you never know what you might find...
Random!
dreamy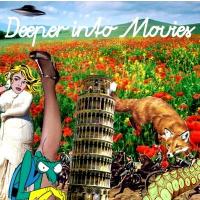 dreamy
Created by:
childstar
Tracks:
10
Length:
00:38:29
Keywords
1. dreamy
2. driving
3. lost
Created on
12/18/09 09:19pm
Level
2
Points
1367
Total visitors
55
Unique visitors
12
description:
A mix for when you're driving down a country road at night and get lost. You halfway like it though, because you're in such a good mood. A short mix for a short trip.

I describe this particular set of songs as dreamy because there is something romantic about the majority of them that ties them together; something kind of bittersweet at times. It just fit perfectly with this one evening in particular: the weather, what was happening, the people there. I relate it to a flurry of events that have occurred in the fall. My birthday was in August. I turned 20. That same week, my then-boss had the gaul to interview people to replace me...behind my back. That was weird, so I got a new job on campus, and things vastly improved. All except my grades.

I truly have gotten deeper into movies, for what it's worth.
tracklist
1
My Bloody Valentine : lose my breath
A low-key opener for the drive ahead.

SHOW MORE

Track 2 from isn't anything
Length: 00:03:37
Year: 1988
Track Description:
A low-key opener for the drive ahead.

SHOW LESS

2
Nada Surf : Psychic Caramel
"Self, sea, surf, sand"

I like the way this song starts out fairly slow. And then shit gets fucke [...]

SHOW MORE

Track 8 from High/Low
Length: 00:04:00
Year: 1996
Track Description:
"Self, sea, surf, sand"

I like the way this song starts out fairly slow. And then shit gets fucked up over and over again.

SHOW LESS

3
Urge Overkill : Girl, You'll Be a Woman Soon
no description

SHOW MORE

Track 0 from Pulp Fiction soundtrack
Length: 00:03:10
Year: 0000
Track Description:
no description

SHOW LESS

4
Yo La Tengo : Deeper Into Movies
"I keep sending signals into outer space; they expire by your window in the sky"

SHOW MORE

Track 5 from I Can Hear the Heart Beating as One
Length: 00:05:23
Year: 1997
Track Description:
"I keep sending signals into outer space; they expire by your window in the sky"

SHOW LESS

5
Rilo Kiley : The Good That Won't Come Out
"Oh you're almost home, I've been waiting for you to come in. Dancing around in your old suit, going crazy in [...]

SHOW MORE

Track 1 from The Execution Of All Things
Length: 00:04:33
Year: 2002
Track Description:
"Oh you're almost home, I've been waiting for you to come in. Dancing around in your old suit, going crazy in your room again"

Insightful. Lovely.

SHOW LESS

6
The Zombies : The Way I Feel Inside
The dreaminess of this song is in its a cappella beginning.

SHOW MORE

Track 19 from The Life Aquatic Soundtrack
Length: 00:01:33
Year: 0000
Track Description:
The dreaminess of this song is in its a cappella beginning.

SHOW LESS

7
Death Cab for Cutie : A Movie Script Ending
"The headlights are deacons on the highway"

I just noticed this is the second track I've used ab [...]

SHOW MORE

Track 0 from The Photo Album
Length: 00:04:19
Year: 2001
Track Description:
"The headlights are deacons on the highway"

I just noticed this is the second track I've used about movies on this.

SHOW LESS

8
Destroyer : Blue Flower/Blue Flame
"Okay, fine, even the sky looks like wine"

I love when the night sky is purple and picturesque. [...]

SHOW MORE

Track 1 from Trouble in Dreams
Length: 00:03:24
Year: 2008
Track Description:
"Okay, fine, even the sky looks like wine"

I love when the night sky is purple and picturesque.

SHOW LESS

9
Denali : French Mistake
"I'm feeling something tonite"

SHOW MORE

Track 1 from Denali
Length: 00:04:14
Year: 2002
Track Description:
"I'm feeling something tonite"

SHOW LESS

10
Mogwai : Hunted by a Freak
A hell of a closer.

SHOW MORE

Track 1 from Happy Songs For Happy People
Length: 00:04:16
Year: 2003
Track Description:
A hell of a closer.

SHOW LESS
Tag Board
You must log in to leave a tag
Stuff
Quick Jump
childstar's other mixes
Related mixes
recent visitors
show all