[?]
Not a member? Sign-up now, it's free!
Login
[?]
These are links to some of the major sections in the mixtape collective.
Lists: Browse various lists that are generated by the loads of data we have collected.
Contests: Check out the latest contests, see previous winners, and find out how you can be a part
Music: Check out our ever-growing database of musical knowledge! Use it to find any artist, album, or track that has been entered since the birth of the site and rate and find detailed usage statistics.
Main
[?]
Tired of looking at the same old pages? Try checking out a random one, you never know what you might find...
Random!
The Soul Is Strong, The Body Is Weak, Part I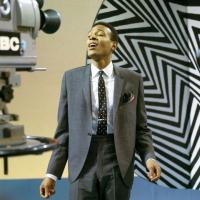 The Soul Is Strong, The Body Is Weak, Part I
Created by:
doowad
Tracks:
21
Length:
00:59:11
Keywords
1. Soul
2. Motown
3. Classics
Created on
7/27/08 10:57am
Level
5
Points
2151
Total visitors
43
Unique visitors
21
description:
Inspired by my buddy Steve originally, this has developed into just an overview of my favorite soul songs. The full four-disk version will be posted on my blog and on AOTM. I picked this particular disk to post here because I thought it would be easier to find the songs in the library here, but unfortunately I only found 50% of what eventually became the mix.
tracklist
1
Percy Sledge : When A Man Loves A Woman
Our wedding song, but also my favorite love song, any genre

SHOW MORE

Track 0 from
Length: 00:02:53
Year:
Track Description:
Our wedding song, but also my favorite love song, any genre

SHOW LESS

2
Bobby "Blue" Bland : I'll Take Care of You
More sweet love. One of the legends.

SHOW MORE

Track 4 from Definitive Collection
Length: 00:02:25
Year: 2007
Track Description:
More sweet love. One of the legends.

SHOW LESS

3
Otis Redding : I've Been Loving You Too Long (To Stop Now)
My favorite Otis track, period.

SHOW MORE

Track 10 from I've Been Loving You Too Long
Length: 00:02:53
Year: 0000
Track Description:
My favorite Otis track, period.

SHOW LESS

4
Al Green : Guilty
It is hard to get sweeter than Rev. Green

SHOW MORE

Track 11 from More Greatest Hits
Length: 00:03:01
Year: 1998
Track Description:
It is hard to get sweeter than Rev. Green

SHOW LESS

5
Smokey Robinson & The Miracles : Ooh Baby Baby
I know this mix is a little Motown heavy, but I am a little Motown heavy ;-)

SHOW MORE

Track 17 from Anthology (Disc 1)
Length: 00:02:47
Year: 0000
Track Description:
I know this mix is a little Motown heavy, but I am a little Motown heavy ;-)

SHOW LESS

6
The Chi-Lites : Oh Girl
Stone cold classic, used effectively in the Crooklyn film

SHOW MORE

Track 8 from Crooklyn OST
Length: 00:03:49
Year: 1995
Track Description:
Stone cold classic, used effectively in the Crooklyn film

SHOW LESS

7
The Supremes : Come See About Me
Any of a myriad of songs could have represented the Supremes, but this is my favorite.

SHOW MORE

Track 0 from
Length: 00:02:42
Year:
Track Description:
Any of a myriad of songs could have represented the Supremes, but this is my favorite.

SHOW LESS

8
Junior Walker & the All-Stars : What Does It Take (To Win Your Love)
An underappreciated Motown artist.

SHOW MORE

Track 3 from The Classic Rhythm & Blues Collection, Vol. 3: 1966-1969
Length: 00:02:29
Year: 2001
Track Description:
An underappreciated Motown artist.

SHOW LESS

9
The Five Stairsteps : O-o-h Child
Same album as track 6, Spike Lee really outdid himself putting that together.

SHOW MORE

Track 11 from Crooklyn OST
Length: 00:03:19
Year: 1995
Track Description:
Same album as track 6, Spike Lee really outdid himself putting that together.

SHOW LESS

10
The Drifters : This Magic Moment
A perfect little pop song, there are so many Drifters sons as well I could have gone with.

SHOW MORE

Track 4 from Golden Hits
Length: 00:02:30
Year: 1968
Track Description:
A perfect little pop song, there are so many Drifters sons as well I could have gone with.

SHOW LESS

11
The Impressions : Gypsy Woman
I couldn't leave Curtis out of this.

SHOW MORE

Track 1 from The Anthology 1961-1977
Length: 00:02:20
Year: 1992
Track Description:
I couldn't leave Curtis out of this.

SHOW LESS

12
Marvin Gaye : Sweeter as the Days Go By
Part of my inspiration for this mix was the Marvin Gaye documentary on PBS a few weeks ago.

SHOW MORE

Track 14 from Anthology
Length: 00:02:48
Year: 1995
Track Description:
Part of my inspiration for this mix was the Marvin Gaye documentary on PBS a few weeks ago.

SHOW LESS

13
The Marvelettes : Don't Mess with Bill
Just a fun motown number.

SHOW MORE

Track 18 from The Ultimate Collection
Length: 00:02:51
Year: 1998
Track Description:
Just a fun motown number.

SHOW LESS

14
Jackie Wilson : (Your Love Keeps Lifting Me) Higher and Higher
Again, just pure classic soul.

SHOW MORE

Track 14 from The Greatest Hits of Jackie Wilson
Length: 00:02:57
Year: 1969
Track Description:
Again, just pure classic soul.

SHOW LESS

15
Sam Cooke : A Whole Lotta Woman
I would have to say that there are very songs that Mr. Cooke did that I don't love, but I could say that about [...]

SHOW MORE

Track 10 from The Man Who Invented Soul
Length: 00:02:34
Year: 2000
Track Description:
I would have to say that there are very songs that Mr. Cooke did that I don't love, but I could say that about most artists on this mix.

SHOW LESS

16
Buddy Holly : Reminiscing
Every great (or even mediocre) mix must contradict itself.

SHOW MORE

Track 18 from From the Original Master Tapes
Length: 00:02:02
Year: 1990
Track Description:
Every great (or even mediocre) mix must contradict itself.

SHOW LESS

17
The Temptations : Get Ready
Amazing how cool these guys were considering they relied on songwriters and producers for their sound and trie [...]

SHOW MORE

Track 4 from Gettin' Ready
Length: 00:02:40
Year: 1966
Track Description:
Amazing how cool these guys were considering they relied on songwriters and producers for their sound and tried so hard to appeal to white-bread America.

SHOW LESS

18
Joe Simon : The Chokin' Kind
I had to find a few little gems to put here among the hits.

SHOW MORE

Track 11 from The Classic Rhythm & Blues Collection, Vol. 3: 1966-1969
Length: 00:02:44
Year: 2001
Track Description:
I had to find a few little gems to put here among the hits.

SHOW LESS

19
Marvin Gaye & Tammi Terrell : If I Could Build My Whole World Around You
I don't respect the rule of not repeating artists, especially when it comes to true classics like this one.

SHOW MORE

Track 8 from The Best Of Marvin Gaye & Tammi Terrell: The Millenium Collection
Length: 00:02:23
Year: 2000
Track Description:
I don't respect the rule of not repeating artists, especially when it comes to true classics like this one.

SHOW LESS

20
Gladys Knight & The Pips : If I Were Your Woman
An underappreciated artist, in the grand scheme of things. I am happy that she is well-represented in the data [...]

SHOW MORE

Track 13 from The Ultimate Collection
Length: 00:03:14
Year: 1997
Track Description:
An underappreciated artist, in the grand scheme of things. I am happy that she is well-represented in the data base.

SHOW LESS

21
Brook Benton : Rainy Night in Georgia
Pretty close to my favorite song of all time, any genre.

SHOW MORE

Track 16 from The Golden Age of Black Music: 1960-1970
Length: 00:03:50
Year: 1988
Track Description:
Pretty close to my favorite song of all time, any genre.

SHOW LESS
Tag Board
You must log in to leave a tag
Stuff
Quick Jump
doowad's other mixes
Related mixes
recent visitors
show all