[?]
Not a member? Sign-up now, it's free!
Login
[?]
These are links to some of the major sections in the mixtape collective.
Lists: Browse various lists that are generated by the loads of data we have collected.
Contests: Check out the latest contests, see previous winners, and find out how you can be a part
Music: Check out our ever-growing database of musical knowledge! Use it to find any artist, album, or track that has been entered since the birth of the site and rate and find detailed usage statistics.
Main
[?]
Tired of looking at the same old pages? Try checking out a random one, you never know what you might find...
Random!
Detroit in Spring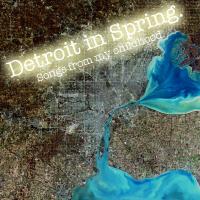 Detroit in Spring
Created by:
bottledmystery
Tracks:
14
Length:
00:39:52
Keywords
1. motown
2. classics
3. childhood favorites
Created on
2/09/09 12:40pm
Level
2
Points
1265
Total visitors
9
Unique visitors
7
description:
I may be a Californian white girl, but this is what I grew up on.
tracklist
1
Stevie Wonder : Superstition
I know I can't dance, but Stevie Wonder makes me get up and jump around anyway.

SHOW MORE

Track 9 from The Definitive Collection
Length: 00:04:05
Year: 2002
Track Description:
I know I can't dance, but Stevie Wonder makes me get up and jump around anyway.

SHOW LESS

2
Gladys Knight & The Pips : I Heard It Through the Grapevine
I prefer this version to the one by Marvin Gaye. I mean, it's good, but Gladys Knight's intro is better.

SHOW MORE

Track 1 from The Ultimate Collection
Length: 00:02:56
Year: 1997
Track Description:
I prefer this version to the one by Marvin Gaye. I mean, it's good, but Gladys Knight's intro is better.

SHOW LESS

3
Marvin Gaye : Ain't No Mountain High Enough

SHOW MORE

Track 0 from
Length: 00:02:28
Year:
Track Description:


SHOW LESS

4
Martha & The Vandellas : (Love Is Like a) Heat Wave
Nice poppy intro, and then the singing starts and you go, "Whoa, who is THAT fine voice?"

SHOW MORE

Track 0 from Motown 40 Forever (disc 1)
Length: 00:02:43
Year: 0000
Track Description:
Nice poppy intro, and then the singing starts and you go, "Whoa, who is THAT fine voice?"

SHOW LESS

5
Smokey Robinson & The Miracles : The Tears of A Clown
Upbeat sad songs for the win.

SHOW MORE

Track 12 from The Tears of a Clown
Length: 00:03:02
Year: 1970
Track Description:
Upbeat sad songs for the win.

SHOW LESS

6
The Four Tops : I Can't Help Myself

SHOW MORE

Track 0 from 25 Years of Great Original Hits: The Motown Story
Length: 00:02:42
Year: 0000
Track Description:


SHOW LESS

7
The Velvelettes : He Was Really Sayin' Somethin'
I love the backup singers on this one.

SHOW MORE

Track 1 from The Very Best of the Velvelettes
Length: 00:02:33
Year: 0000
Track Description:
I love the backup singers on this one.

SHOW LESS

8
The Marvelettes : Too Many Fish in the Sea
Great meaning. "Though you love and lose, you must stand tall!" Such a good move-on song.

SHOW MORE

Track 0 from The Marvelettes Greatest Hits
Length: 00:02:30
Year: 1966
Track Description:
Great meaning. "Though you love and lose, you must stand tall!" Such a good move-on song.

SHOW LESS

9
Marvin Gaye : Ain't That Peculiar
"Why do lies make my love stronger?" Yes, that is indeed peculiar.

SHOW MORE

Track 0 from The Best of Marvin Gaye
Length: 00:03:01
Year: 0000
Track Description:
"Why do lies make my love stronger?" Yes, that is indeed peculiar.

SHOW LESS

10
Aretha Franklin : Respect
Who doesn't love a little R-E-S-P-E-C-T?

SHOW MORE

Track 0 from
Length: 00:02:28
Year:
Track Description:
Who doesn't love a little R-E-S-P-E-C-T?

SHOW LESS

11
The Supremes : You Keep Me Hangin' On

SHOW MORE

Track 0 from Tamla Motown Gold
Length: 00:02:40
Year: 0000
Track Description:


SHOW LESS

12
Jackson 5 : I Want You Back
How could I not put "I Want You Back" on a motown mix? Oh, you should go check out the Folder 5 (previously F [...]

SHOW MORE

Track 0 from The Ultimate Collection
Length: 00:02:58
Year: 1996
Track Description:
How could I not put "I Want You Back" on a motown mix? Oh, you should go check out the Folder 5 (previously Folder) version. Japanese kids singing I Want You Back in hilarious accents!

SHOW LESS

13
Marvin Gaye : I'll Be Doggone

SHOW MORE

Track 0 from The Best of Marvin Gaye
Length: 00:02:52
Year: 0000
Track Description:


SHOW LESS

14
Stevie Wonder : Uptight (Everything's Alright)
"Baby, everything is alright." :) Yes. It is.

SHOW MORE

Track 2 from The Definitive Collection
Length: 00:02:54
Year: 2002
Track Description:
"Baby, everything is alright." :) Yes. It is.

SHOW LESS
Tag Board
You must log in to leave a tag
Stuff
Quick Jump
bottledmystery's other mixes
Related mixes
recent visitors
show all