[?]
Not a member? Sign-up now, it's free!
Login
[?]
These are links to some of the major sections in the mixtape collective.
Lists: Browse various lists that are generated by the loads of data we have collected.
Contests: Check out the latest contests, see previous winners, and find out how you can be a part
Music: Check out our ever-growing database of musical knowledge! Use it to find any artist, album, or track that has been entered since the birth of the site and rate and find detailed usage statistics.
Main
[?]
Tired of looking at the same old pages? Try checking out a random one, you never know what you might find...
Random!
What's That Smell? - Sal Keeps It Fresh.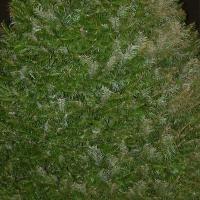 What's That Smell? - Sal Keeps It Fresh.
Created by:
sal_paradise
Tracks:
15
Length:
00:50:42
Keywords
1. Mix Contest 23
2. Mix Contest 23
3. Mix Contest 23
Created on
9/21/08 10:01pm
Level
5
Points
2024
Total visitors
64
Unique visitors
26
This mix was ranked #9 out of 20 entries for this contest
description:
I took a few liberties, but that's ok, right?

ANARCHY IN THE MTC

Anyway, I'm entering early to hopefully win this bi-atch. I haven't won a contest, so here's my all, within certain confines.

No haters allowed.
tracklist
1
Aphex Twin : 4
Favorite song with a number in the title

Easily one of my favorites, ever. The ambient melody, with [...]

SHOW MORE

Track 1 from Richard D. James Album
Length: 00:03:36
Year: 0000
Track Description:
Favorite song with a number in the title

Easily one of my favorites, ever. The ambient melody, with those drums. And the squiggles!

SHOW LESS

2
The Replacements : Beer For Breakfast
A good drinking song

Paul Westerberg has written many a great drinking tune. This is more "upbeat". [...]

SHOW MORE

Track 0 from All For Nothing
Length: 00:01:37
Year: 0000
Track Description:
A good drinking song

Paul Westerberg has written many a great drinking tune. This is more "upbeat".

SHOW LESS

3
Beastie Boys : Shake Your Rump
If you could wear a song as an outfit

...I'd be the coolest motherfucker walking the streets.

SHOW MORE

Track 2 from Paul's Boutique
Length: 00:03:19
Year: 1989
Track Description:
If you could wear a song as an outfit

...I'd be the coolest motherfucker walking the streets.

SHOW LESS

4
Tom Waits : Who Are You
Favorite song sung by celebrity (meaning someone who isnt famous for being a singer or musician)

I [...]

SHOW MORE

Track 5 from Bone Machine
Length: 00:03:59
Year: 1992
Track Description:
Favorite song sung by celebrity (meaning someone who isnt famous for being a singer or musician)

I haven't listened to it, but Scarlett Johannson did a Tom Waits cover album.

SHOW LESS

5
Butthole Surfers : 22 Going on 23
The creepiest song in the world

Not really, but the HEAVIEST bassline is just going on behind this [...]

SHOW MORE

Track 11 from Locust Abortion Technician
Length: 00:04:23
Year: 1987
Track Description:
The creepiest song in the world

Not really, but the HEAVIEST bassline is just going on behind this ladies sexual assault stories. Later, it turned out she was a fraud, essentially calling out of boredom.

SHOW LESS

6
The Notorious B.I.G. : Ready to Die
If a song came on a jukebox during a bar brawl, it should be

To show them that I'm not afraid, I go [...]

SHOW MORE

Track 6 from Ready to Die
Length: 00:04:24
Year: 1994
Track Description:
If a song came on a jukebox during a bar brawl, it should be

To show them that I'm not afraid, I got the gangsters on my side.

SHOW LESS

7
Dwarves : Let's Fuck
Sappiest or cheesiest love song

Blag Dahlia is the most sensitive man walking this planet.

SHOW MORE

Track 3 from Blood, Guts & Pussy
Length: 00:01:01
Year: 1990
Track Description:
Sappiest or cheesiest love song

Blag Dahlia is the most sensitive man walking this planet.

SHOW LESS

8
Pussy Galore : Cunt Tease
Most Obscene Song

You don't get much more obscene than Pussy Galore... even though their name come [...]

SHOW MORE

Track 3 from Groovy Hate Fuck
Length: 00:01:54
Year: 0000
Track Description:
Most Obscene Song

You don't get much more obscene than Pussy Galore... even though their name comes from a Bond chick.

SHOW LESS

9
Can : Vitamin C
Song between 3:30 and 3:35

03:32 - I liked this one! Made it interesting.

SHOW MORE

Track 4 from Ege Bamyasi
Length: 00:03:32
Year: 1972
Track Description:
Song between 3:30 and 3:35

03:32 - I liked this one! Made it interesting.

SHOW LESS

10
The Locust : #99
Attack of the Synth

It's so awesome that every single Locust release is in the database.

SHOW MORE

Track 7 from The Locust EP
Length: 00:01:19
Year: 2004
Track Description:
Attack of the Synth

It's so awesome that every single Locust release is in the database.

SHOW LESS

11
The Beatles : Rain
A song that's been ruined by oversaturation

Not this song, but The Beatles in general. At work, t [...]

SHOW MORE

Track 0 from Past Masters, Volume Two
Length: 00:03:00
Year: 1988
Track Description:
A song that's been ruined by oversaturation

Not this song, but The Beatles in general. At work, this chick always freaks out when a Beatles song comes on the radio, and she's like "Ooh, The Beatles, I love them!" Yeah, I know. The Beatles pretty much made rock and roll interesting. Yay Beatles." MELVINS on the other hand...

SHOW LESS

12
Beck : Lord Only Knows
A song that makes you feel pretty

The entire 'Odelay' album makes me feel like the shit.

SHOW MORE

Track 3 from Odelay
Length: 00:04:14
Year: 1996
Track Description:
A song that makes you feel pretty

The entire 'Odelay' album makes me feel like the shit.

SHOW LESS

13
Built to Spill : Nowhere Nothin' Fuckup
Song for Bono

Admit it.

SHOW MORE

Track 6 from Ultimate Alternative Wavers
Length: 00:06:33
Year: 0000
Track Description:
Song for Bono

Admit it.

SHOW LESS

14
Black Sabbath : Supernaut
A song your Grandkids should know about

There's no telling if Ozzy will even be alive when I have g [...]

SHOW MORE

Track 5 from Vol. 4
Length: 00:04:14
Year: 0000
Track Description:
A song your Grandkids should know about

There's no telling if Ozzy will even be alive when I have grandkids, but they'd need to realize "What's up" in rock and roll, and that there will never be a guitar riff just SO COOL as this.

SHOW LESS

15
The Byrds : Eight Miles High
A song you should have listened to growing up, but didn't

In my "classic rock phase", I totally [...]

SHOW MORE

Track 8 from Greatest Hits
Length: 00:03:37
Year: 1999
Track Description:
A song you should have listened to growing up, but didn't

In my "classic rock phase", I totally ignored The Byrds, for whatever reason. Hüsker Dü did an absolutely fantastic version.

SHOW LESS
Tag Board
You must log in to leave a tag
Stuff
Quick Jump
sal_paradise's other mixes
Related mixes
recent visitors
show all