[?]
Not a member? Sign-up now, it's free!
Login
[?]
These are links to some of the major sections in the mixtape collective.
Lists: Browse various lists that are generated by the loads of data we have collected.
Contests: Check out the latest contests, see previous winners, and find out how you can be a part
Music: Check out our ever-growing database of musical knowledge! Use it to find any artist, album, or track that has been entered since the birth of the site and rate and find detailed usage statistics.
Main
[?]
Tired of looking at the same old pages? Try checking out a random one, you never know what you might find...
Random!
Open To Interpretation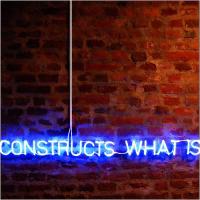 Open To Interpretation
Created by:
johnny_luddite
Tracks:
15
Length:
00:59:49
Keywords
1. mix contest 23
2. mix contest 23
3. mix contest 23
Created on
9/21/08 07:07pm
Level
6
Points
2620
Total visitors
137
Unique visitors
40
description:
When I was doing my Theatre Studies degree I had this argument with one of my lecturers. Well, not an argument exactly, but certainly a difference of opinion. I had to write about a play, 'Bingo' which dealt with the death of Shakespeare. I had a pretty good idea what the writer was trying to say, but I also felt that the text was open to a different interpretation, and it was that different interpretation I wrote about. I was marked down, I knew I would be, but I went and saw the lecturer concerned and said that surely what makes an artist's work real is that the consumer, the audience at a play or movie, the music fan, the reader, must interpret the work before them in a a way that works for them. We talked for a while, she took my point and...still marked me down.

Why do I mention all this? Ah gentle reader, it's because one thing I love about an MTC Potpourri mix is that all the categories are open to interpretation. You can play it straight, or you can bend the words a little. I like to do a bit of both. Let the games commence...
tracklist
1
? and the Mysterians : 96 Tears
1. Favorite song with a number in the title

We begin with a lovely stab of sixties garage trash. W [...]

SHOW MORE

Track 12 from 96 Tears
Length: 00:02:54
Year: 1966
Track Description:
1. Favorite song with a number in the title

We begin with a lovely stab of sixties garage trash. When I started playing in bands this was one of the obligatory covers you had to do. Chintzy keyboards rule!

SHOW LESS

2
Marianne Faithfull : Alabama Song
2. A good drinking song

The drinking song, courtesy of Brecht/Weil. there were three versions of t [...]

SHOW MORE

Track 1 from 20th Century Blues
Length: 00:04:19
Year: 0000
Track Description:
2. A good drinking song

The drinking song, courtesy of Brecht/Weil. there were three versions of this song already in the MTC database, and I was going to go with a fourth, the David Bowie one from 'Stage'. Then I remembered this wonderful performance.

"If I don't find the next whiskey bar..."

SHOW LESS

3
Björk : Isobel
3. If you could wear a song as an outfit

I would like to wear my favorite song in the world. It wou [...]

SHOW MORE

Track 7 from Post
Length: 00:05:48
Year: 1995
Track Description:
3. If you could wear a song as an outfit

I would like to wear my favorite song in the world. It would be a skintight body suit clinging everywhere, covered in goose feathers and Christmas tree ornaments. Oh, and a hood.

SHOW LESS

4
Peter Sellers : A Hard day's Night
4. Favorite song sung by celebrity (meaning someone who isnt famous for being a singer or musician)

SHOW MORE
Track 1 from A Hard Day's Night (Single)
Length: 00:01:53
Year: 1965
Track Description:
4. Favorite song sung by celebrity (meaning someone who isnt famous for being a singer or musician)

I was very tempted to chose Britney as someone not famous for being either a singer or musician but I remembered this, released in England and produced by George Martin. Comedy actor Sellers delivers the Beatles song as if it were a speech from Richard III or some similar Shakespeare play. all the while, quasi Elizabethan music goes on in the background. Is it funny? Mildly, but it is rather wonderful for some reason I can't quite explain!

SHOW LESS

5
Radiohead : Creep [Acoustic]
5. The creepiest song in the world

Can't get any creepier than a song called Creep. Always liked t [...]

SHOW MORE

Track 21 from Towering Above the Rest [Disc 2]
Length: 00:04:19
Year: 2003
Track Description:
5. The creepiest song in the world

Can't get any creepier than a song called Creep. Always liked the acoustic version best.

SHOW LESS

6
Elvis Costello & The Attractions : (What's So Funny 'Bout) Peace, Love and Understanding?
6. If a song came on a jukebox during a bar brawl, it should be

this one of course. Nothing like a [...]

SHOW MORE

Track 6 from The Very Best of Elvis Costello and the Attractions
Length: 00:03:31
Year: 1994
Track Description:
6. If a song came on a jukebox during a bar brawl, it should be

this one of course. Nothing like a delicious slice of irony during a rumble.

SHOW LESS

7
The Four Tops : If I Were A Carpenter
7. Sappiest or cheesiest love song

It's sappy and cheesy despite it's intention to be some kind of [...]

SHOW MORE

Track 6 from Tamla Motown Gold (3)
Length: 00:02:47
Year: 0000
Track Description:
7. Sappiest or cheesiest love song

It's sappy and cheesy despite it's intention to be some kind of antidote to sappy and cheesy love songs. In anyone but the great Levi Stubbs hands and indeed voice, this song induces me to slam my head repeatedly till it bleeds against the nearest bridal parlour window. This song is an offense against love, marriage, musical notation and last but by no means least, humanity itself. always liked the Four Tops though.

SHOW LESS

8
Nick Cave And The Bad Seeds : The Mercy Seat
8. Most Obscene Song

Obscenity is in the eyes and ears of the beholder. The obscenity here is in t [...]

SHOW MORE

Track 1 from Tender Prey
Length: 00:07:17
Year: 1987
Track Description:
8. Most Obscene Song

Obscenity is in the eyes and ears of the beholder. The obscenity here is in the awful act being described, that of execution by electric chair, and not the song itself, one of the greatest songs ever written by Nick Cave and an amazing performance by my favorite Bad Seeds lineup.

SHOW LESS

9
The Beatles : Lucy in the Sky with Diamonds
9. Song between 3:30 and 3:35

Psychedelic acid song or bedtime story for son Julian depending on w [...]

SHOW MORE

Track 3 from Sgt. Pepper's Lonely Hearts Club Band
Length: 00:03:28
Year: 1967
Track Description:
9. Song between 3:30 and 3:35

Psychedelic acid song or bedtime story for son Julian depending on who you believe.

SHOW LESS

10
Kraftwerk : Trans Europe Express
10. Attack of the Synth

See Iggy Pop and David Bowie. Tangerine Dream became crap, Kraftwerk NEVER [...]

SHOW MORE

Track 4 from Trans Europe Express
Length: 00:06:42
Year: 1977
Track Description:
10. Attack of the Synth

See Iggy Pop and David Bowie. Tangerine Dream became crap, Kraftwerk NEVER did.

SHOW LESS

11
The Troggs : Love is All Around
11. A song that's been ruined by oversaturation

It has to be this one. The Troggs original is cha [...]

SHOW MORE

Track 5 from 20th Century Masters - The Millennium Collection: The Best of The Troggs
Length: 00:02:58
Year: 2004
Track Description:
11. A song that's been ruined by oversaturation

It has to be this one. The Troggs original is charming, but the Wet Wet Wet remake...Well, how much more over saturated can you get!

SHOW LESS

12
The Sex Pistols : Pretty Vacant
12. A song that makes you feel pretty

This makes me feel pretty vacant! To actually make me feel pr [...]

SHOW MORE

Track 10 from Never Mind the Bollocks Here's the Sex Pistols
Length: 00:03:17
Year: 1990
Track Description:
12. A song that makes you feel pretty

This makes me feel pretty vacant! To actually make me feel pretty you would need a sandblaster, fifteen plastic surgeons, industrial lasers and a wheelbarrow full of drugs.

SHOW LESS

13
U2 : When Love Comes To Town
13. Song for Bono

there isn't a song called shut up you smug bastard so I can't use that. I often [...]

SHOW MORE

Track 12 from Rattle And Hum
Length: 00:04:15
Year: 1988
Track Description:
13. Song for Bono

there isn't a song called shut up you smug bastard so I can't use that. I often agree with what he says, it's just him. I pick this to remind him that there is one U2 recording with great vocals and guitar. Just a shame for him and the edge that the great vocals and guitar were by BB King

SHOW LESS

14
John Lee Hooker : Boogie Chillen
14. A song your Grandkids should know about

So much of what was to come springs off of this late 4 [...]

SHOW MORE

Track 1 from The Classic Early Years: 1948 - 51
Length: 00:03:07
Year: 0000
Track Description:
14. A song your Grandkids should know about

So much of what was to come springs off of this late 40's recording. Blues, funk, soul, rap, even trance is there if you care to look.

SHOW LESS

15
Billie Holiday : Strange Fruit
15. A song you should have listened to growing up, but didn't

As a callow youf, I was under the [...]

SHOW MORE

Track 5 from The Ultimate Collection
Length: 00:03:14
Year: 2002
Track Description:
15. A song you should have listened to growing up, but didn't

As a callow youf, I was under the impression that intelligent lyrics about real things pretty much started in the early 60's with Bob Dylan. It wasn't till my mid twenties that I began to understand great and brave earlier work like this.

SHOW LESS
Tag Board
You must log in to leave a tag
Stuff
Quick Jump
johnny_luddite's other mixes
Related mixes
recent visitors
show all