[?]
Not a member? Sign-up now, it's free!
Login
[?]
These are links to some of the major sections in the mixtape collective.
Lists: Browse various lists that are generated by the loads of data we have collected.
Contests: Check out the latest contests, see previous winners, and find out how you can be a part
Music: Check out our ever-growing database of musical knowledge! Use it to find any artist, album, or track that has been entered since the birth of the site and rate and find detailed usage statistics.
Main
[?]
Tired of looking at the same old pages? Try checking out a random one, you never know what you might find...
Random!
The Real Deal (A Potpourri Contender)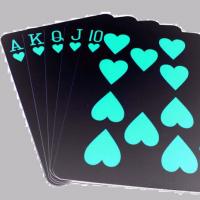 The Real Deal (A Potpourri Contender)
Created by:
RetroJoe
Tracks:
15
Length:
01:04:40
Keywords
1. Mix Contest 23
2. Mix Contest 23
3. Mix Context 23
Created on
9/25/08 08:46pm
Level
1
Points
1123
Total visitors
30
Unique visitors
9
This mix was ranked #20 out of 20 entries for this contest
description:
Well, after posting my idea of what I thought was a Potpourri mix, and realizing afterwords that I wasn't playing by the established rules of the game, I've finally decided to join the fold and try my hand at the MTC standard variation. Hope this is up to snuff.
tracklist
1
Wilson Pickett : 634-5789 (Soulsville, U.S.A.)
Was going to use the Beatles "One after 909", but I use them later in the mix and this song by the "Wicked Pic [...]

SHOW MORE

Track 0 from
Length: 00:02:57
Year:
Track Description:
Was going to use the Beatles "One after 909", but I use them later in the mix and this song by the "Wicked Pickett" is at least as good (1966 #13).

SHOW LESS

2
Chumbawamba : Tubthumping
I guess I consider this a guilty pleasure, but like a die hard alcoholic, I'm unapologetic (1997 #6).

SHOW MORE

Track 0 from
Length: 00:04:38
Year:
Track Description:
I guess I consider this a guilty pleasure, but like a die hard alcoholic, I'm unapologetic (1997 #6).

SHOW LESS

3
Quicksilver Messenger Service : Who Do You Love - Part 1
Originally written and performed by Bo Diddley 13 years earlier; I like this version better (this song represe [...]

SHOW MORE

Track 1 from Happy Trails
Length: 00:03:32
Year: 1969
Track Description:
Originally written and performed by Bo Diddley 13 years earlier; I like this version better (this song represents to me how to dress to impress) (1969 #91).

SHOW LESS

4
Robert Mitchum : Ballad of Thunder Road
Robert Mitchum wasn't best known for singing, but he does a more than adequate job (1958 #62).

SHOW MORE

Track 0 from
Length: 00:02:31
Year:
Track Description:
Robert Mitchum wasn't best known for singing, but he does a more than adequate job (1958 #62).

SHOW LESS

5
AC/DC : Night Prowler
This song doesn't seem exceptionally creepy until you listen to it knowing that it was Richard Ramirez' favori [...]

SHOW MORE

Track 0 from
Length: 00:06:28
Year:
Track Description:
This song doesn't seem exceptionally creepy until you listen to it knowing that it was Richard Ramirez' favorite song off AC/DC's Highway to Hell LP. He became known as the Night Stalker who terrorized the L.A. area back in 1985 (the LP was issued in 1979). I used to think his inspirational song was Sleepwalker by The Kinks, but I guess I was wrong.

SHOW LESS

6
Sweet : Ballroom Blitz
This song always conjured up images of an out of control brawl (1975 #5).

SHOW MORE

Track 1 from The Sweet Singles Album
Length: 00:03:59
Year: 1975
Track Description:
This song always conjured up images of an out of control brawl (1975 #5).

SHOW LESS

7
The Hollies : The Air That I Breathe
I've always liked this song, but I guess it is pretty sappy (1974 #6).

SHOW MORE

Track 13 from The Hollies Greatest Hits
Length: 00:04:09
Year: 2002
Track Description:
I've always liked this song, but I guess it is pretty sappy (1974 #6).

SHOW LESS

8
KMFDM : Cuntboy
This song conjures up pornographic images... (1984).

SHOW MORE

Track 0 from
Length: 00:06:08
Year:
Track Description:
This song conjures up pornographic images... (1984).

SHOW LESS

9
Badfinger : Baby Blue
I don't get a chance to use a Badfinger song in a mix everyday, but the length of this song happened to let it [...]

SHOW MORE

Track 0 from
Length: 00:03:34
Year:
Track Description:
I don't get a chance to use a Badfinger song in a mix everyday, but the length of this song happened to let it work it's way in. This one was produced by Todd Rundgren (1972 #14).

SHOW LESS

10
Emerson, Lake and Palmer : Lucky Man
The last 1m20s has perhaps the best moog synthesizer solos ever on a pop song (an improvised performance by Em [...]

SHOW MORE

Track 6 from Emerson, Lake and Palmer
Length: 00:04:36
Year: 1970
Track Description:
The last 1m20s has perhaps the best moog synthesizer solos ever on a pop song (an improvised performance by Emerson which I believe was done in one take) (1971 #48, 1973 #51).

SHOW LESS

11
Beatles : Hey Jude
I like long songs, and I'd probably like this one a whole lot more if it wasn't perhaps the number one request [...]

SHOW MORE

Track 0 from
Length: 00:07:05
Year:
Track Description:
I like long songs, and I'd probably like this one a whole lot more if it wasn't perhaps the number one requested song on radio in it's day (1968 #1).

SHOW LESS

12
Jefferson Airplane : Pretty as You Feel
If you Feel Pretty, you're at least half way there (1971 #60).

SHOW MORE

Track 0 from
Length: 00:04:31
Year:
Track Description:
If you Feel Pretty, you're at least half way there (1971 #60).

SHOW LESS

13
Carly Simon : You're So Vain
This song may actually be too good to tie to Bono, but here it is anyway; I like to think Mick Jagger was the [...]

SHOW MORE

Track 3 from No Secrets
Length: 00:04:19
Year: 1972
Track Description:
This song may actually be too good to tie to Bono, but here it is anyway; I like to think Mick Jagger was the inspiration and I have much more respect for him (1973 #1).

SHOW LESS

14
Neil Young : Old Man
I'm not a huge Neil Young fan but I like this song quite a bit and would hope, if I ever had grand kids, or an [...]

SHOW MORE

Track 19 from Decade
Length: 00:03:22
Year: 1976
Track Description:
I'm not a huge Neil Young fan but I like this song quite a bit and would hope, if I ever had grand kids, or any kid in the present for that matter, would like it too (1972 #31).

SHOW LESS

15
Frank Sinatra : Young at Heart
A classic with an immortal theme. This song was popular for a very long time, but I was in a hurry to become [...]

SHOW MORE

Track 0 from
Length: 00:02:51
Year:
Track Description:
A classic with an immortal theme. This song was popular for a very long time, but I was in a hurry to become an adult and never really gave a song like this much thought, but my father did (1954 #2).

SHOW LESS
Tag Board
You must log in to leave a tag
Stuff
Quick Jump
RetroJoe's other mixes
Related mixes
recent visitors
show all