[?]
Not a member? Sign-up now, it's free!
Login
[?]
These are links to some of the major sections in the mixtape collective.
Lists: Browse various lists that are generated by the loads of data we have collected.
Contests: Check out the latest contests, see previous winners, and find out how you can be a part
Music: Check out our ever-growing database of musical knowledge! Use it to find any artist, album, or track that has been entered since the birth of the site and rate and find detailed usage statistics.
Main
[?]
Tired of looking at the same old pages? Try checking out a random one, you never know what you might find...
Random!
Superlative, Thy Name Is Potpourri III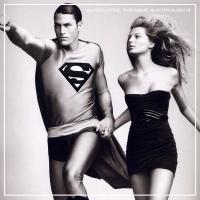 Superlative, Thy Name Is Potpourri III
Created by:
Bea
Tracks:
15
Length:
01:05:59
Keywords
1. Mix Contest 23
2. Mix Contest 23
3. Mix Contest 23
Created on
9/23/08 01:23pm
Level
6
Points
2706
Total visitors
89
Unique visitors
35
This mix was ranked #1 out of 20 entries for this contest
description:
I'm just kidding, I don't like to be the most superlative.
tracklist
1
The Clash : The Magnificent Seven
Favorite song with a number in the title

Oh my god, what a perfect way to open.

SHOW MORE

Track 1 from Sandinista! (Disc 1)
Length: 00:05:33
Year: 0000
Track Description:
Favorite song with a number in the title

Oh my god, what a perfect way to open.

SHOW LESS

2
Justice vs. Simian : We Are Your Friends (Original Mix)
A good drinking song

I'm sorry if I've already used these two tracks in other mixes, but they rock. [...]

SHOW MORE

Track 1 from We Are Your Friends - Single
Length: 00:04:22
Year: 2002
Track Description:
A good drinking song

I'm sorry if I've already used these two tracks in other mixes, but they rock.

Here is my drinking song. I drink to have fun, and I don't mean to sound pretentious, but this song is fucking awesome.

SHOW LESS

3
Moloko : The Time Is Now
If you could wear a song as an outfit

Sure you know what this looks like. This is my "walking home [...]

SHOW MORE

Track 9 from Things To Make And Do
Length: 00:05:18
Year: 2000
Track Description:
If you could wear a song as an outfit

Sure you know what this looks like. This is my "walking home in the middle of the night, mildly drunk, and happy because I probably just made out with someone who is texting me. right. now" outfit. I pull it on whenever I'm out basically.

SHOW LESS

4
Rebecca Romijn : Darling Nikki
Favorite song sung by celebrity

I'm so stoked I finally get to put this on an actual mix. I was goi [...]

SHOW MORE

Track 13 from Electro Goth Tribute to Prince
Length: 00:03:55
Year: 2006
Track Description:
Favorite song sung by celebrity

I'm so stoked I finally get to put this on an actual mix. I was going to use it for my 'crazy' one, but I never got around to finishing it.

So, Mystique, huh?

SHOW LESS

5
Sigur Rós : Sigur Rós
The creepiest song in the world

My biggest fear is that some day I will be left alone in a room wit [...]

SHOW MORE

Track 1 from Von
Length: 00:09:47
Year: 1997
Track Description:
The creepiest song in the world

My biggest fear is that some day I will be left alone in a room with this.

SHOW LESS

6
Roy Orbison : In Dreams
If a song came on a jukebox during a bar brawl, it should be this

Nothing heavy.

SHOW MORE

Track 0 from
Length: 00:02:52
Year:
Track Description:
If a song came on a jukebox during a bar brawl, it should be this

Nothing heavy.

SHOW LESS

7
Elvis Costello : She
Sappiest or cheesiest love song

I know this was originally by Charles Aznavour, but I'll admit I fi [...]

SHOW MORE

Track 4 from Notting Hill
Length: 00:03:05
Year: 1999
Track Description:
Sappiest or cheesiest love song

I know this was originally by Charles Aznavour, but I'll admit I first noticed it around the time I developed my crush on Julia Roberts.

SHOW LESS

8
Pulp : Pencil Skirt
Most Obscene Song

SHOW MORE

Track 2 from Different Class
Length: 00:03:13
Year: 1995
Track Description:
Most Obscene Song

SHOW LESS

9
Queen : Don't Stop Me Now
Song between 3:30 and 3:35

My version of this song is totally 3:32.

SHOW MORE

Track 12 from Jazz
Length: 00:03:29
Year: 1978
Track Description:
Song between 3:30 and 3:35

My version of this song is totally 3:32.

SHOW LESS

10
The Cure : The Walk
Attack of the Synth

Awesome live. Even without the synth.

SHOW MORE

Track 5 from Japanese Whispers
Length: 00:03:32
Year: 1983
Track Description:
Attack of the Synth

Awesome live. Even without the synth.

SHOW LESS

11
MGMT : Electric Feel
A song that's been ruined by oversaturation

Sorry. I like it a lot.

SHOW MORE

Track 4 from Oracular Spectacular
Length: 00:03:50
Year: 2008
Track Description:
A song that's been ruined by oversaturation

Sorry. I like it a lot.

SHOW LESS

12
The Flaming Lips : Do You Realize??
A song that makes you feel pretty

After the concert, a group of older guys were walking behind me, [...]

SHOW MORE

Track 9 from Yoshimi Battles the Pink Robots
Length: 00:03:34
Year: 2002
Track Description:
A song that makes you feel pretty

After the concert, a group of older guys were walking behind me, singing this song. The moment they reached the "aa-aa-aaah" (following the "do you realize" part) was probably the prettiest moment of my life. It was very sincere and plausible. I had to take a deep breath, and I couldn't stop smiling.

SHOW LESS

13
The B-52's : Debbie
Song for Bono

HERE'S A TRUE ROCK STAR, YOU TWAT.

SHOW MORE

Track 14 from Time Capsule: Songs for a Future Generation
Length: 00:03:34
Year: 1998
Track Description:
Song for Bono

HERE'S A TRUE ROCK STAR, YOU TWAT.

SHOW LESS

14
Sonic Youth : Teenage Riot
A song your Grandkids should know about

Because I'll never admit that I didn't listen to this growi [...]

SHOW MORE

Track 1 from Daydream Nation
Length: 00:06:57
Year: 1988
Track Description:
A song your Grandkids should know about

Because I'll never admit that I didn't listen to this growing up.

SHOW LESS

15
The Velvet Underground : Sunday Morning
A song you should have listened to growing up, but didn't

Are you kidding me? Of course The Velve [...]

SHOW MORE

Track 1 from The Velvet Underground & Nico
Length: 00:02:58
Year: 1967
Track Description:
A song you should have listened to growing up, but didn't

Are you kidding me? Of course The Velvet Underground.

SHOW LESS
Tag Board
You must log in to leave a tag
Stuff
Quick Jump
Bea's other mixes
Related mixes
recent visitors
show all