[?]
Not a member? Sign-up now, it's free!
Login
[?]
These are links to some of the major sections in the mixtape collective.
Lists: Browse various lists that are generated by the loads of data we have collected.
Contests: Check out the latest contests, see previous winners, and find out how you can be a part
Music: Check out our ever-growing database of musical knowledge! Use it to find any artist, album, or track that has been entered since the birth of the site and rate and find detailed usage statistics.
Main
[?]
Tired of looking at the same old pages? Try checking out a random one, you never know what you might find...
Random!
I cant think of a catchy name, so i used this one.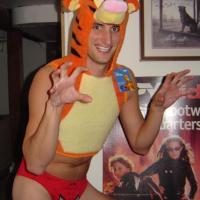 I cant think of a catchy name, so i used this one.
Created by:
Azuken
Tracks:
15
Length:
00:56:50
Keywords
1. Mix Contest 23
2. Mix Contest 23
3. Mix Contest 23
Created on
9/30/08 04:03pm
Level
2
Points
1394
Total visitors
28
Unique visitors
14
This mix was ranked #19 out of 20 entries for this contest
description:
Cant think of a catchy description either.
tracklist
1
Flying Lotus : 1983
[Numbers]


Starts off kinda eerie, which is cool. Then it throws me into this visual world of [...]

SHOW MORE

Track 1 from 1983
Length: 00:05:10
Year: 2006
Track Description:
[Numbers]


Starts off kinda eerie, which is cool. Then it throws me into this visual world of Mario. For some reason I kinda picture Mario walking down the street just chillen. I play to many video games.

SHOW LESS

2
Kanye West : Flashing Lights
[Drinking Song]


Not about drinking, but fun to drink to. For some odd reason when ever im dru [...]

SHOW MORE

Track 8 from Graduation
Length: 00:03:57
Year: 2007
Track Description:
[Drinking Song]


Not about drinking, but fun to drink to. For some odd reason when ever im drunk, i alway go to play this song, and usually throw back like, 2 more shots.

SHOW LESS

3
MF Doom : Red & Gold
[Clothing]


Red and Gold would go together i would think. Maybe, Maybe Not. Might have to try [...]

SHOW MORE

Track 8 from Operation: Doomsday
Length: 00:04:42
Year: 1999
Track Description:
[Clothing]


Red and Gold would go together i would think. Maybe, Maybe Not. Might have to try it out.

SHOW LESS

4
Kobe Bryant : K.O.B.E.
[celebrity]


Only song i could think of. No comment.

SHOW MORE

Track 0 from Visions
Length: 00:03:20
Year: 2000
Track Description:
[celebrity]


Only song i could think of. No comment.

SHOW LESS

5
Burial : In McDonalds
[creepy]


The mood it sets is enough to creep you out, but still a good song.

SHOW MORE

Track 7 from Untrue
Length: 00:02:07
Year: 2007
Track Description:
[creepy]


The mood it sets is enough to creep you out, but still a good song.

SHOW LESS

6
Bob Marley and The Wailers : One Love
[Fight Song]


Im a pacifist, I would try and break it up. And who would fight during Bob Marle [...]

SHOW MORE

Track 19 from One Love at Studio One 1964-1966 (disc 1)
Length: 00:03:21
Year: 2006
Track Description:
[Fight Song]


Im a pacifist, I would try and break it up. And who would fight during Bob Marley? Isnt that against the law or something.

SHOW LESS

7
Celine Dion : My Heart Will Go On
[Sappiest Love Song]


Stupid movie, I still cry when i watch it and hear this song.... Not. Bu [...]

SHOW MORE

Track 14 from Titanic Soundtrack
Length: 00:05:10
Year: 1997
Track Description:
[Sappiest Love Song]


Stupid movie, I still cry when i watch it and hear this song.... Not. But still, it fit the movie.

SHOW LESS

8
2 Live Crew : We Want Some Pussy
[obscene]


no one is more obscene then 2 live crew. a song about sex...

SHOW MORE

Track 2 from The 2 Live Crew Is What We Are
Length: 00:02:49
Year: 1987
Track Description:
[obscene]


no one is more obscene then 2 live crew. a song about sex...

SHOW LESS

9
Lupe Fiasco : Can You Let Me Know (Ft Verbal & Sarah Green)
[3:30-3:35]


Oh Lupe Fiasco. Why are you one of my favorite rappers ever? Your amazing, and th [...]

SHOW MORE

Track 0 from The Coolest Mixtape
Length: 00:03:34
Year: 2008
Track Description:
[3:30-3:35]


Oh Lupe Fiasco. Why are you one of my favorite rappers ever? Your amazing, and this song is amazing.

SHOW LESS

10
MSTRKRFT : the looks
[Synth]


How the fuck do you pronounce MSTRKRFT?

SHOW MORE

Track 5 from the looks
Length: 00:04:57
Year: 2006
Track Description:
[Synth]


How the fuck do you pronounce MSTRKRFT?

SHOW LESS

11
The Ting Tings : Shut Up and Let Me Go
[Oversaturation]


Eff you apple, and your damn Ipods.

SHOW MORE

Track 5 from We Started Nothing
Length: 00:02:52
Year: 2008
Track Description:
[Oversaturation]


Eff you apple, and your damn Ipods.

SHOW LESS

12
Gym Class Heroes : A Beautiful Day
[pretty]


This song always makes me feel good. I usually listen to it on my way to classes, an [...]

SHOW MORE

Track 4 from ...For The Kids
Length: 00:03:39
Year: 2002
Track Description:
[pretty]


This song always makes me feel good. I usually listen to it on my way to classes, and I always tend to have more confidence and never a bad day.

SHOW LESS

13
Valient Thorr : HeatSeeker
[Song for Bono]


True Rock. Fuck off Bono.

SHOW MORE

Track 1 from Legend of the World
Length: 00:04:06
Year: 2006
Track Description:
[Song for Bono]


True Rock. Fuck off Bono.

SHOW LESS

14
Frank Sinatra : New York, New York
[Grandkids]


I only learned about Frank Sinatra when I was 17. I hope I can get my grand kids [...]

SHOW MORE

Track 4 from Played By 101 Strings
Length: 00:02:31
Year: 0000
Track Description:
[Grandkids]


I only learned about Frank Sinatra when I was 17. I hope I can get my grand kids into good music like this well before they are 17.

SHOW LESS

15
BB King : You Done Lost your Good Thing Now
[My Childhood]


Oh god, The legend B.B. King. How you are a legend in music, and how i never f [...]

SHOW MORE

Track 9 from Live At The Regal
Length: 00:04:35
Year: 0000
Track Description:
[My Childhood]


Oh god, The legend B.B. King. How you are a legend in music, and how i never found you. AMAZING.

SHOW LESS
Tag Board
You must log in to leave a tag
Stuff
Quick Jump
Azuken's other mixes
Related mixes
recent visitors
show all