[?]
Not a member? Sign-up now, it's free!
Login
[?]
These are links to some of the major sections in the mixtape collective.
Lists: Browse various lists that are generated by the loads of data we have collected.
Contests: Check out the latest contests, see previous winners, and find out how you can be a part
Music: Check out our ever-growing database of musical knowledge! Use it to find any artist, album, or track that has been entered since the birth of the site and rate and find detailed usage statistics.
Main
[?]
Tired of looking at the same old pages? Try checking out a random one, you never know what you might find...
Random!
The Church Of God The Utterly Indifferent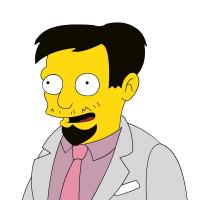 The Church Of God The Utterly Indifferent
Created by:
Eraserhead
Tracks:
14
Length:
01:10:35
Keywords
1. Mix Contest 24 - Heaven
2. Mix Contest 24 - Heaven
3. Mix Contest 24 - Heaven
Created on
10/02/08 10:05pm
Level
5
Points
2028
Total visitors
75
Unique visitors
28
This mix was ranked #1 out of 9 entries for this contest
description:
Hey there, boys and girls. Have you strayed from the path? Fallen off the wagon? Found a dead end? If you answered yes to any of the above questions, Dr. Nick's self-help mixtapes might just be for you!
Remember, the first step is admitting you have a problem.
So call the number on your screen, and for 5 EAZY payments of $5.99 this mixtape can be yours today. Your salvation awaits!
tracklist
1
Captain Beefheart and His Magic Band : Grown So Ugly
Now sit down in front of a mirror and take a realistic look at the mess you've become. Who could love that thi [...]

SHOW MORE

Track 11 from Safe As Milk
Length: 00:02:27
Year: 1967
Track Description:
Now sit down in front of a mirror and take a realistic look at the mess you've become. Who could love that thing?

SHOW LESS

2
Bob Dylan : Simple Twist of Fate
Blame it on the heavens if you want. It's just denial.

SHOW MORE

Track 2 from Blood on the Tracks
Length: 00:04:21
Year: 0000
Track Description:
Blame it on the heavens if you want. It's just denial.

SHOW LESS

3
Elvis Costello : Miracle Man
(More Denial)
Accept your wicked ways!

SHOW MORE

Track 2 from My Aim is True
Length: 00:03:33
Year: 1977
Track Description:
(More Denial)
Accept your wicked ways!

SHOW LESS

4
Aesop Rock : None Shall Pass
But you just have to face it.

SHOW MORE

Track 2 from None Shall Pass
Length: 00:04:03
Year: 0000
Track Description:
But you just have to face it.

SHOW LESS

5
Andre Nickatina : Soul Of A Coke Dealer
REPENT! REPENT!!

SHOW MORE

Track 7 from Conversation With A Devil
Length: 00:04:03
Year: 2003
Track Description:
REPENT! REPENT!!

SHOW LESS

6
Lovage : Anger Mangement
Pity yourself if you want, I guess.
All right, is it out of your system yet? Prepare for a detox!

SHOW MORE

Track 3 from Music to Make Love to Your Old Lady By
Length: 00:04:16
Year: 2001
Track Description:
Pity yourself if you want, I guess.
All right, is it out of your system yet? Prepare for a detox!

SHOW LESS

7
Boris : My Neighbor Satan
By this point you should be writhing on the floor in convulsions, speaking in tongues. Expunge Satan from you [...]

SHOW MORE

Track 5 from Smile (US Version)
Length: 00:05:17
Year: 2008
Track Description:
By this point you should be writhing on the floor in convulsions, speaking in tongues. Expunge Satan from your headcheese!

SHOW LESS

8
Dan Deacon : Wham City
Welcome back. Ain't the world a beautiful place?

SHOW MORE

Track 2 from Spiderman Of The Rings
Length: 00:12:12
Year: 2007
Track Description:
Welcome back. Ain't the world a beautiful place?

SHOW LESS

9
Aphex Twin : Window Licker
Get jiggy with salvation.

SHOW MORE

Track 1 from Window Licker
Length: 00:06:07
Year: 1999
Track Description:
Get jiggy with salvation.

SHOW LESS

10
Kraftwerk : Neon Lights
*Night time joy ride montage*

SHOW MORE

Track 10 from Minimum-Maximum (disc 2)
Length: 00:05:58
Year: 2005
Track Description:
*Night time joy ride montage*

SHOW LESS

11
Bob Marley and The Wailers : Redemption Song
Ok, take a little time to reflect.

SHOW MORE

Track 10 from Uprising
Length: 00:03:53
Year: 1980
Track Description:
Ok, take a little time to reflect.

SHOW LESS

12
Guided By Voices : The Goldheart Mountaintop Queen Directory
Run down your street, spreading the word. Freedom!

SHOW MORE

Track 4 from bee thousand
Length: 00:01:45
Year: 1994
Track Description:
Run down your street, spreading the word. Freedom!

SHOW LESS

13
Nick Cave And The Bad Seeds : God Is In The House
I said, Who's in the house? God is in the house!

SHOW MORE

Track 6 from No More Shall We Part
Length: 00:05:44
Year: 2001
Track Description:
I said, Who's in the house? God is in the house!

SHOW LESS

14
Love : You Set The Scene
You have now officially reached enlightenment, cleansed of your misconceptions of the universe. Welcome to sa [...]

SHOW MORE

Track 11 from Forever Changes
Length: 00:06:56
Year: 1967
Track Description:
You have now officially reached enlightenment, cleansed of your misconceptions of the universe. Welcome to saint-hood. Sing along if you know the words.
Now go convert others.

SHOW LESS
Tag Board
You must log in to leave a tag
Stuff
Quick Jump
Eraserhead's other mixes
Related mixes
recent visitors
show all