[?]
Not a member? Sign-up now, it's free!
Login
[?]
These are links to some of the major sections in the mixtape collective.
Lists: Browse various lists that are generated by the loads of data we have collected.
Contests: Check out the latest contests, see previous winners, and find out how you can be a part
Music: Check out our ever-growing database of musical knowledge! Use it to find any artist, album, or track that has been entered since the birth of the site and rate and find detailed usage statistics.
Main
[?]
Tired of looking at the same old pages? Try checking out a random one, you never know what you might find...
Random!
Heaven Vs Hell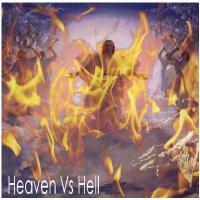 Heaven Vs Hell
Created by:
sammyg123
Tracks:
25
Length:
01:20:00
Keywords
1. Mix Contest 24 - Heaven
2. Mix Contest 24 - Heaven
3. Mix Contest 24 - Heaven
Created on
10/07/08 04:07pm
Level
4
Points
1781
Total visitors
41
Unique visitors
23
This mix was ranked #6 out of 9 entries for this contest
description:
Am I a Saint or Sinner. Where do I want to go when my number's up? I want to go where they've got the best tunes. Heaven or Hell? There's only one way to find out, FIGHT!!
tracklist
1
Ellen McIlwaine : Everybody Wants To Go To Heaven, But Nobody Wants To Die
If you haven't heard this terrific record before, and chances are you haven't, you're in for a treat. 9/10
SHOW MORE
Track 1 from The Familiar Vs The Unfamiliar
Length: 00:02:28
Year: 0000
Track Description:
If you haven't heard this terrific record before, and chances are you haven't, you're in for a treat. 9/10


SHOW LESS

2
Brian Jonestown Massacre : Going To Hell
Neo-psych band who just ooze class. Strung out In Heaven, but going to Hell. 9/10

SHOW MORE

Track 1 from Strung Out In Heaven
Length: 00:02:58
Year: 1998
Track Description:
Neo-psych band who just ooze class. Strung out In Heaven, but going to Hell. 9/10

SHOW LESS

3
Pixies : Monkey Gone To Heaven
Snarled vocals, sci-fi lyrics, and the usual molten lava flow of guitars burn another crater where your ears u [...]

SHOW MORE

Track 7 from Doolittle
Length: 00:02:56
Year: 2003
Track Description:
Snarled vocals, sci-fi lyrics, and the usual molten lava flow of guitars burn another crater where your ears used to be. 10/10

SHOW LESS

4
dEUS : Secret Hell
dEUS - Latin for God. A favourite track of theirs for me. 8/10

SHOW MORE

Track 13 from Worst Case Scenario
Length: 00:04:59
Year: 1994
Track Description:
dEUS - Latin for God. A favourite track of theirs for me. 8/10

SHOW LESS

5
Talking Heads : Heaven
Not a Standout track on 'Fear Of Music', because the album is so bloody good from start to finish. 9/10

SHOW MORE

Track 8 from Fear of Music
Length: 00:04:00
Year: 1979
Track Description:
Not a Standout track on 'Fear Of Music', because the album is so bloody good from start to finish. 9/10

SHOW LESS

6
AC/DC : Highway to Hell
What can I say? 10/10

SHOW MORE

Track 1 from Highway to Hell
Length: 00:03:28
Year: 1979
Track Description:
What can I say? 10/10

SHOW LESS

7
Gigolo Aunts : Where I Find My Heaven
Nice. A bit bland. Like Heaven? A few points lost. 7/10

SHOW MORE

Track 2 from Flippin' Out
Length: 00:03:23
Year: 0000
Track Description:
Nice. A bit bland. Like Heaven? A few points lost. 7/10

SHOW LESS

8
Curtis Mayfield : (Don't Worry) If There's A Hell Below We're All Gonna Go
Soft, smooth vocals. If this is Hell, count me in. 9/10

SHOW MORE

Track 3 from The Best of Curtis Mayfield: Move on Up
Length: 00:03:29
Year: 0000
Track Description:
Soft, smooth vocals. If this is Hell, count me in. 9/10

SHOW LESS

9
Stevie Wonder : Heaven Help Us All
More great soul. A lost classic this. 10/10

SHOW MORE

Track 4 from Signed, Sealed & Delivered
Length: 00:03:15
Year: 0000
Track Description:
More great soul. A lost classic this. 10/10

SHOW LESS

10
Eels : Your Lucky Day in Hell
Beautiful Freaks. 8/10

SHOW MORE

Track 11 from Beautiful Freak
Length: 00:04:28
Year: 1996
Track Description:
Beautiful Freaks. 8/10

SHOW LESS

11
donovan : Wear Your Love Like Heaven
The song mentions several colors including Prussian blue, Alizarin crimson (Rose madder), Havana Lake (a dark [...]

SHOW MORE

Track 10 from Greatest Hits
Length: 00:02:25
Year: 1999
Track Description:
The song mentions several colors including Prussian blue, Alizarin crimson (Rose madder), Havana Lake (a dark brown, possibly purple), and Rose carmethene. Lovely. 9/10

SHOW LESS

12
The Jam : Private Hell
A band with a terrific back catalogue. This one, weak in comparison. 7/10

SHOW MORE

Track 12 from The Sound of The Jam
Length: 00:03:51
Year: 2002
Track Description:
A band with a terrific back catalogue. This one, weak in comparison. 7/10

SHOW LESS

13
Sandie Shaw : Heaven Knows I'm Missing Him Now
A huge influence on Morrissey this track. He'll be representing Hell later on. 8/10

SHOW MORE

Track 4 from ays Something There to Remind Me
Length: 00:02:40
Year: 0000
Track Description:
A huge influence on Morrissey this track. He'll be representing Hell later on. 8/10

SHOW LESS

14
The Clash : Straight to Hell
Stunning piece of Music. 10/10

SHOW MORE

Track 63 from Clash on Broadway [2004 Reissue]
Length: 00:06:56
Year: 2004
Track Description:
Stunning piece of Music. 10/10

SHOW LESS

15
john prine : Your Flag Decal Won't Get You Into Heaven Anymore
A prime Prine cut. 8/10

SHOW MORE

Track 7 from john prine
Length: 00:02:52
Year: 1971
Track Description:
A prime Prine cut. 8/10

SHOW LESS

16
Iggy & The Stooges : Your Pretty Face Is Going to Hell
Fuzzy, Snarling Vocals, Pure Feedback. Great stuff. 8/10

SHOW MORE

Track 3 from Raw Power
Length: 00:04:54
Year: 0000
Track Description:
Fuzzy, Snarling Vocals, Pure Feedback. Great stuff. 8/10

SHOW LESS

17
Bob Dylan : Knockin' on Heaven's Door
He wrote a few decent songs, Our Bob. 9/10

SHOW MORE

Track 1 from Masterpieces (disc 1)
Length: 00:02:29
Year: 1987
Track Description:
He wrote a few decent songs, Our Bob. 9/10

SHOW LESS

18
The Peanut Butter Conspiracy : Angels From Hell
More Psychedelic Pop. My favourite genre. 8/10

SHOW MORE

Track 0 from n/a
Length: 00:01:47
Year: 0000
Track Description:
More Psychedelic Pop. My favourite genre. 8/10

SHOW LESS

19
Van Morrison : Jackie Wilson Said (I'm in Heaven When You Smile)
I think I heard the Dexy's version first. But the Original version is great. 9/10

SHOW MORE

Track 1 from Saint Dominic's Preview
Length: 00:03:00
Year: 0000
Track Description:
I think I heard the Dexy's version first. But the Original version is great. 9/10

SHOW LESS

20
The Brass Buttons : Hell Will Take Care of Her
http://www.yout ube.com/watch?v=qf4hsjQgyBs 9/10 [...]

SHOW MORE

Track 13 from Hallucinations: Psychedelic Pop Nuggets From the WEA Vaults
Length: 00:02:58
Year: 0000
Track Description:
http://www.yout ube.com/watch?v=qf4hsjQgyBs 9/10

SHOW LESS

21
The Cure : Just Like Heaven
A perfect pop song. 9/10

SHOW MORE

Track 8 from A Thousand Virgins
Length: 00:03:54
Year: 1995
Track Description:
A perfect pop song. 9/10

SHOW LESS

22
Sargasso Trio : It's Hot In Hell
Upbeat samba-infused rhythms, experimental drum jams and mellow acoustic-based song. 8/10

SHOW MORE

Track 0 from n/a
Length: 00:01:57
Year: 0000
Track Description:
Upbeat samba-infused rhythms, experimental drum jams and mellow acoustic-based song. 8/10

SHOW LESS

23
Tom Waits : Little trip to heaven (on the wings of your love)
A Little Trip To Heaven indeed. 9/10

SHOW MORE

Track 10 from the early years vol 1
Length: 00:03:02
Year: 1991
Track Description:
A Little Trip To Heaven indeed. 9/10

SHOW LESS

24
Morrissey : There's a Place in Hell for Me and My Friends
From 'Kill Uncle' the forgotten album. 7/10

SHOW MORE

Track 10 from Kill Uncle
Length: 00:01:51
Year: 1991
Track Description:
From 'Kill Uncle' the forgotten album. 7/10

SHOW LESS

25
FINAL SCORE : FINAL SCORE
Heaven 106 - Hell 101
I'm going to Heaven! Hooray...

SHOW MORE

Track 0 from .
Length: 00:00:00
Year: 0000
Track Description:
Heaven 106 - Hell 101
I'm going to Heaven! Hooray...

SHOW LESS
Tag Board
You must log in to leave a tag
Stuff
Quick Jump
sammyg123's other mixes
Related mixes
recent visitors
show all