[?]
Not a member? Sign-up now, it's free!
Login
[?]
These are links to some of the major sections in the mixtape collective.
Lists: Browse various lists that are generated by the loads of data we have collected.
Contests: Check out the latest contests, see previous winners, and find out how you can be a part
Music: Check out our ever-growing database of musical knowledge! Use it to find any artist, album, or track that has been entered since the birth of the site and rate and find detailed usage statistics.
Main
[?]
Tired of looking at the same old pages? Try checking out a random one, you never know what you might find...
Random!
Summertime Insomnia Diary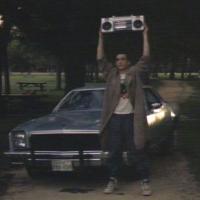 Summertime Insomnia Diary
Created by:
mila
Tracks:
22
Length:
01:18:59
Keywords
1. scorching
2. hot
3. summer
Created on
7/02/06 03:07am
Level
5
Points
2422
Total visitors
134
Unique visitors
67
description:
Summertime makes me crave different music. Here's what this summer has me lusting after.
tracklist
1
Wilco : Jesus Ect.
my all-time favorite wilco song, and breezy enough for a summer song.

SHOW MORE

Track 5 from Yankey Hotel Foxtrot
Length: 00:03:53
Year: 2002
Track Description:
my all-time favorite wilco song, and breezy enough for a summer song.

SHOW LESS

2
The Clash : London Calling
definitive clash. sorry, but i love it.

SHOW MORE

Track 1 from London Calling
Length: 00:03:20
Year: 1979
Track Description:
definitive clash. sorry, but i love it.

SHOW LESS

3
The Dandy Warhols : We Used to Be Friends
the chick from the dandy warhols was naked on suicide girls...waaay pregnant too. it was kinda gross, actually [...]

SHOW MORE

Track 2 from Welcome to the Monkey House
Length: 00:03:19
Year: 2003
Track Description:
the chick from the dandy warhols was naked on suicide girls...waaay pregnant too. it was kinda gross, actually.

SHOW LESS

4
Violent Femmes : Blister in the Sun
blister? sun? gross point blank? 'nuff said.

SHOW MORE

Track 1 from Violent Femmes
Length: 00:02:24
Year: 1983
Track Description:
blister? sun? gross point blank? 'nuff said.

SHOW LESS

5
Nine Inch Nails : The Only Time
"the devil wants to fuck me in the back of his car"

SHOW MORE

Track 9 from Pretty Hate Machine
Length: 00:04:49
Year: 1989
Track Description:
"the devil wants to fuck me in the back of his car"

SHOW LESS

6
Marilyn Manson : This Is the New Shit
this song is catchy as hell to me.

SHOW MORE

Track 7 from Lest We Forget: The Best Of...
Length: 00:04:20
Year: 2004
Track Description:
this song is catchy as hell to me.

SHOW LESS

7
Spoon : The Way We Get By
makes me think of the OC, which is where i last heard it, which makes me think of summer

SHOW MORE

Track 2 from Kill The Moonlight
Length: 00:02:40
Year: 2002
Track Description:
makes me think of the OC, which is where i last heard it, which makes me think of summer

SHOW LESS

8
Billy Idol : Rebel Yell
BILLY IDOL HOLD MUSIC

SHOW MORE

Track 1 from Rebel Yell
Length: 00:04:50
Year: 1983
Track Description:
BILLY IDOL HOLD MUSIC

SHOW LESS

9
Eagles of Death Metal : I Want You So Hard (Boy's Bad News)
is it possible to not like this song?

SHOW MORE

Track 1 from Death By Sexy
Length: 00:02:21
Year: 2006
Track Description:
is it possible to not like this song?

SHOW LESS

10
Pink Martini : Sympathique
will be becca's first concert, on her 4th birthday

SHOW MORE

Track 3 from Sympathique
Length: 00:02:48
Year: 1997
Track Description:
will be becca's first concert, on her 4th birthday

SHOW LESS

11
Liam Lynch : United States of Whatever
pointless, ridiculous, addictive

SHOW MORE

Track 2 from Fake Songs
Length: 00:01:30
Year: 2002
Track Description:
pointless, ridiculous, addictive

SHOW LESS

12
Jesus H Christ and the 4 Hornsmen of the Apocalypse : Connecticut's For Fucking
hysterical. on my myspace page if you want to hear it: www.myspace.com/jamiladawn

SHOW MORE

Track 1 from Jesus H Christ and the 4 Hornsmen of the Apocalypse
Length: 00:02:00
Year: 2006
Track Description:
hysterical. on my myspace page if you want to hear it: www.myspace.com/jamiladawn

SHOW LESS

13
Creedence Clearwater Revival : Long as I Can See the Light
my favorite CCR song from last summer.

SHOW MORE

Track 11 from Cosmo's Factory
Length: 00:03:33
Year: 1970
Track Description:
my favorite CCR song from last summer.

SHOW LESS

14
Stone Temple Pilots : Sour Girl
on repeat in the car

SHOW MORE

Track 5 from No. 4
Length: 00:04:16
Year: 1999
Track Description:
on repeat in the car

SHOW LESS

15
Dido : Here With Me
makes me want to watch Roswell. which makes me afraid.

SHOW MORE

Track 1 from No Angel
Length: 00:04:15
Year: 0000
Track Description:
makes me want to watch Roswell. which makes me afraid.

SHOW LESS

16
Jimmy Eat World : Sweetness
absolutely embarrassing, can't figure out why, but i cannot get enough of this song

SHOW MORE

Track 5 from Bleed American
Length: 00:03:40
Year: 2001
Track Description:
absolutely embarrassing, can't figure out why, but i cannot get enough of this song

SHOW LESS

17
Modest Mouse : Tiny Cities Made of Ashes
"got a phone call from the lord, sayin' hey boy get a sweater..." where do they come up with their awesomeness [...]

SHOW MORE

Track 5 from The Moon and Antarctica
Length: 00:03:41
Year: 2000
Track Description:
"got a phone call from the lord, sayin' hey boy get a sweater..." where do they come up with their awesomeness.

SHOW LESS

18
Pixies : Where is my Mind?
i never get tired of this song.

SHOW MORE

Track 7 from Surfer Rosa
Length: 00:03:53
Year: 1988
Track Description:
i never get tired of this song.

SHOW LESS

19
Rilo Kiley : Portions for Foxes
completely relatable and catchy to boot.

SHOW MORE

Track 3 from More Adventurous
Length: 00:04:46
Year: 2004
Track Description:
completely relatable and catchy to boot.

SHOW LESS

20
Bon Jovi : Livin' on a Prayer
this song makes me want to jump on the bed and sing into a hairbrush

SHOW MORE

Track 3 from Slippery When Wet
Length: 00:04:10
Year: 1986
Track Description:
this song makes me want to jump on the bed and sing into a hairbrush

SHOW LESS

21
Faith No More : Midlife Crisis
got addicted after justin put it on his myspace

SHOW MORE

Track 3 from Angel Dust
Length: 00:04:23
Year: 1992
Track Description:
got addicted after justin put it on his myspace

SHOW LESS

22
Fiona Apple : Red Red Red
fiona at her finest

SHOW MORE

Track 10 from Extraordinary Machine
Length: 00:04:08
Year: 2005
Track Description:
fiona at her finest

SHOW LESS
Tag Board
You must log in to leave a tag
Stuff
Quick Jump
mila's other mixes
Related mixes
recent visitors
show all