[?]
Not a member? Sign-up now, it's free!
Login
[?]
These are links to some of the major sections in the mixtape collective.
Lists: Browse various lists that are generated by the loads of data we have collected.
Contests: Check out the latest contests, see previous winners, and find out how you can be a part
Music: Check out our ever-growing database of musical knowledge! Use it to find any artist, album, or track that has been entered since the birth of the site and rate and find detailed usage statistics.
Main
[?]
Tired of looking at the same old pages? Try checking out a random one, you never know what you might find...
Random!
love and squalor (esme)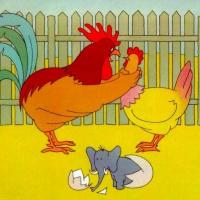 love and squalor (esme)
Created by:
mila
Tracks:
16
Length:
01:09:33
Keywords
1. fat girls
2. love
3. my boyfriend
Created on
7/02/06 01:55am
Level
5
Points
2266
Total visitors
124
Unique visitors
71
description:
Songs to listen to when your boyfriend is hanging out with fat chicks. And your cat is being killed by your roommate's evil cat. And her kid is screaming at midnight.
tracklist
1
Bob Dylan : Don't Think Twice, It's Alright
it's bob fucking dylan

SHOW MORE

Track 7 from The Freewheelin' Bob Dylan
Length: 00:03:39
Year: 1963
Track Description:
it's bob fucking dylan

SHOW LESS

2
Yeah Yeah Yeahs : Date with a Night
easily their best song ever

SHOW MORE

Track 2 from Fever to Tell
Length: 00:02:35
Year: 2003
Track Description:
easily their best song ever

SHOW LESS

3
Dispatch : Out Loud
haunting, in a beautiful acoustic, wonderfully dispatch sort of way

SHOW MORE

Track 10 from Bang Bang
Length: 00:03:22
Year: 2000
Track Description:
haunting, in a beautiful acoustic, wonderfully dispatch sort of way

SHOW LESS

4
Dead Kennedys : Riot
of course

SHOW MORE

Track 9 from Plastic Surgery Disasters
Length: 00:06:00
Year: 1982
Track Description:
of course

SHOW LESS

5
Face to Face : You Lied
a band forgotten since i was 16, rediscovered, realized they kind of suck, but still want to listen to them fo [...]

SHOW MORE

Track 7 from Everything is Everything
Length: 00:03:28
Year: 2002
Track Description:
a band forgotten since i was 16, rediscovered, realized they kind of suck, but still want to listen to them for nostalgia's sake.

SHOW LESS

6
Deftones : No Ordinary Love
if my boyfriend's not with me, i'm allowed to listen to the deftones. guilty pleasure, because honestly, they' [...]

SHOW MORE

Track 6 from B-Sides and Rarities
Length: 00:05:34
Year: 2005
Track Description:
if my boyfriend's not with me, i'm allowed to listen to the deftones. guilty pleasure, because honestly, they're not very good

SHOW LESS

7
The Black Crowes : Downtown Money Waster
...

SHOW MORE

Track 10 from Amorica
Length: 00:03:41
Year: 1994
Track Description:
...

SHOW LESS

8
Pixies : Wave of Mutilation
the song i start over 3 or 4 times before i listen to the whole thing so i can hear "drive my car into the o-o [...]

SHOW MORE

Track 3 from Doolittle
Length: 00:02:04
Year: 2003
Track Description:
the song i start over 3 or 4 times before i listen to the whole thing so i can hear "drive my car into the o-ocean" over and over

SHOW LESS

9
Primus : Wynona's Big Brown Beaver
love. this. song.

SHOW MORE

Track 3 from Tales From The Punchbowl
Length: 00:04:24
Year: 1995
Track Description:
love. this. song.

SHOW LESS

10
John Legend : Number One (feat. Kanye West)
there might still be some anger...

SHOW MORE

Track 6 from Get Lifted
Length: 00:03:20
Year: 2004
Track Description:
there might still be some anger...

SHOW LESS

11
Coldplay : Spies
don't really like coldplay, but this song is cool

SHOW MORE

Track 3 from Parachutes
Length: 00:05:18
Year: 2000
Track Description:
don't really like coldplay, but this song is cool

SHOW LESS

12
Modest Mouse : I Came as a Rat (Long Walk off a Short Dock)
some of the best lyrics ever written, makes me want to write a novel every time i hear it.

SHOW MORE

Track 8 from Everywhere and His Nasty Parlor Tricks
Length: 00:04:37
Year: 2001
Track Description:
some of the best lyrics ever written, makes me want to write a novel every time i hear it.

SHOW LESS

13
Wilco : I Am Trying to Break Your Heart
this song makes me cry. but that's not saying much.

SHOW MORE

Track 1 from Yankee Hotel Foxtrot
Length: 00:06:58
Year: 2002
Track Description:
this song makes me cry. but that's not saying much.

SHOW LESS

14
Sneaker Pimps : Waterbaby
i think they wrote this song about me. or they just happened to write a song that people can identify with. ha [...]

SHOW MORE

Track 7 from Becoming X
Length: 00:04:12
Year: 1997
Track Description:
i think they wrote this song about me. or they just happened to write a song that people can identify with. haven't figured out which yet.

SHOW LESS

15
Prodigy : Smack My Bitch Up
i'm allowed to listen to this song now. yay, getting old!

SHOW MORE

Track 1 from Fat of the Land
Length: 00:05:42
Year: 1997
Track Description:
i'm allowed to listen to this song now. yay, getting old!

SHOW LESS

16
Tom Waits : Gun Street Girl
WOW.

SHOW MORE

Track 13 from Rain Dogs
Length: 00:04:39
Year: 1985
Track Description:
WOW.

SHOW LESS
Tag Board
You must log in to leave a tag
Stuff
Quick Jump
mila's other mixes
Related mixes
recent visitors
show all