[?]
Not a member? Sign-up now, it's free!
Login
[?]
These are links to some of the major sections in the mixtape collective.
Lists: Browse various lists that are generated by the loads of data we have collected.
Contests: Check out the latest contests, see previous winners, and find out how you can be a part
Music: Check out our ever-growing database of musical knowledge! Use it to find any artist, album, or track that has been entered since the birth of the site and rate and find detailed usage statistics.
Main
[?]
Tired of looking at the same old pages? Try checking out a random one, you never know what you might find...
Random!
How to Steal a Girl Away from Her Boy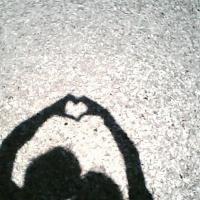 How to Steal a Girl Away from Her Boy
Created by:
Delinquent
Tracks:
16
Length:
00:57:58
Keywords
1. girls
2. infatuation
3. stolen love
Created on
7/19/06 12:25pm
Level
7
Points
3022
Total visitors
136
Unique visitors
77
description:
So this is one of those typical mixtapes that is made in an attempt to woo a girl. I'm not talking about songs of "love" and "missing you while your away" and stuff like that. I just mean good music that sets a specific precedence.

However, I must impart this little story to you all, because I find it so funny (even though it is a little crude). According to a friend who was previously in possession of this mix, "Not long after I gave this to her, my face was in her private parts." Direct quote. Crass, but true. All is now well, and the owner of the face and the owner of the private parts are a happy couple. Proof this mix works wonders!
tracklist
1
Guided By Voices : Motor Away
A song about finding oneself opens this mix. It is a good intro because it isn't all soft and sappy as one wo [...]

SHOW MORE

Track 15 from Alien Lanes
Length: 00:02:06
Year: 1995
Track Description:
A song about finding oneself opens this mix. It is a good intro because it isn't all soft and sappy as one would expect.

SHOW LESS

2
The Wedding Present : Come Play With Me
A great follow up song. Establishes the feel of the mix.

SHOW MORE

Track 2 from John Peel Sessions 1992-1995
Length: 00:04:27
Year: 1993
Track Description:
A great follow up song. Establishes the feel of the mix.

SHOW LESS

3
Cat Power : Shaking Paper
I love snare drums in relatively quiet songs. Especially when there is a beautiful guitar loop accompanying i [...]

SHOW MORE

Track 8 from You Are Free
Length: 00:04:38
Year: 2003
Track Description:
I love snare drums in relatively quiet songs. Especially when there is a beautiful guitar loop accompanying it.

SHOW LESS

4
The Long Winters : The Sound of Coming Down
This is just a happy sounding song that puts a smile on your face.

SHOW MORE

Track 11 from When I Pretend To Fall
Length: 00:03:51
Year: 2003
Track Description:
This is just a happy sounding song that puts a smile on your face.

SHOW LESS

5
Hot Snakes : Salton City
You've got balls, and so does your music. "Give us a kiss"

SHOW MORE

Track 4 from Automatic Midnight
Length: 00:03:46
Year: 2000
Track Description:
You've got balls, and so does your music. "Give us a kiss"

SHOW LESS

6
Girls Against Boys : Kill the Sexplayer
Talking about killing people has a definite allure that none can resist. Or maybe that's the bass line...

SHOW MORE

Track 3 from Cruise Yourself
Length: 00:03:16
Year: 1994
Track Description:
Talking about killing people has a definite allure that none can resist. Or maybe that's the bass line...

SHOW LESS

7
Low : On the Edge Of
This is a song that controls you. Your breath slows and heart beats according to the song's will. You can't [...]

SHOW MORE

Track 6 from The Great Destroyer
Length: 00:03:49
Year: 2005
Track Description:
This is a song that controls you. Your breath slows and heart beats according to the song's will. You can't ignore this song. It demands your attention.

SHOW LESS

8
Iron and Wine : Evening On the Ground (Lilith's Song)
"We were born to fuck each other / one way or another"

Good Lord, how can you not fall in love with [...]

SHOW MORE

Track 6 from Woman King
Length: 00:03:04
Year: 2005
Track Description:
"We were born to fuck each other / one way or another"

Good Lord, how can you not fall in love with this voice?

SHOW LESS

9
Iron and Wine : Jezebel
Iron & Wine is so great that you are allowed to have back-to-back songs on a mix. It's in the rules.
< [...]

SHOW MORE

Track 2 from Woman King
Length: 00:05:07
Year: 2005
Track Description:
Iron & Wine is so great that you are allowed to have back-to-back songs on a mix. It's in the rules.

This song makes a person want to cry. Banjos aren't just for hillbillies. They are for lovers, too.

SHOW LESS

10
Pinback : Penelope
This song is a hypnotic sedative.

SHOW MORE

Track 5 from Blue Screen Life
Length: 00:04:46
Year: 2001
Track Description:
This song is a hypnotic sedative.

SHOW LESS

11
Jolie Holland : Mad Tom of Bedlam
A playful, lounge-ish style song.

SHOW MORE

Track 5 from Escondida
Length: 00:02:52
Year: 2004
Track Description:
A playful, lounge-ish style song.

SHOW LESS

12
Califone : Slow Rt. Hand
Sweet and supple.

SHOW MORE

Track 6 from Roomsound
Length: 00:02:39
Year: 2001
Track Description:
Sweet and supple.

SHOW LESS

13
Blonde Redhead : Maddening Cloud
This song is a total mood setter. Is that an organ? Just beautiful.

SHOW MORE

Track 8 from Misery is a Butterfly
Length: 00:03:20
Year: 0000
Track Description:
This song is a total mood setter. Is that an organ? Just beautiful.

SHOW LESS

14
Gang Of Four : Natural's Not in It
This is a jolt out of any hyper-mellow state-of-being one may be in at the time. But not a harsh jolt, mind y [...]

SHOW MORE

Track 2 from Entertainment!
Length: 00:03:06
Year: 1979
Track Description:
This is a jolt out of any hyper-mellow state-of-being one may be in at the time. But not a harsh jolt, mind you.

SHOW LESS

15
Superchunk : Detroit Has a Skyline
Who would have known?

SHOW MORE

Track 6 from Here's Where the Strings Come In
Length: 00:02:50
Year: 1995
Track Description:
Who would have known?

SHOW LESS

16
Les Savy Fav : Meet Me in the Dollar Bin
Don't end the mix on a lame, "Oh I'm falling for you" sort of way. Instead, stick them with something like th [...]

SHOW MORE

Track 1 from Inches
Length: 00:04:21
Year: 2004
Track Description:
Don't end the mix on a lame, "Oh I'm falling for you" sort of way. Instead, stick them with something like this!

SHOW LESS
Tag Board
You must log in to leave a tag
Stuff
Quick Jump
Delinquent's other mixes
Related mixes
recent visitors
show all