[?]
Not a member? Sign-up now, it's free!
Login
[?]
These are links to some of the major sections in the mixtape collective.
Lists: Browse various lists that are generated by the loads of data we have collected.
Contests: Check out the latest contests, see previous winners, and find out how you can be a part
Music: Check out our ever-growing database of musical knowledge! Use it to find any artist, album, or track that has been entered since the birth of the site and rate and find detailed usage statistics.
Main
[?]
Tired of looking at the same old pages? Try checking out a random one, you never know what you might find...
Random!
Blue Over You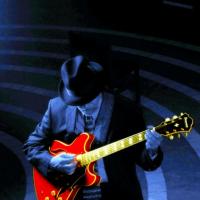 Blue Over You
Created by:
bottledmystery
Tracks:
8
Length:
00:32:25
Keywords
1. late night
2. drinking to forget
3. bleary eyes
Created on
2/02/09 10:42pm
Level
2
Points
1315
Total visitors
18
Unique visitors
11
description:
Some songs you never want to hear when you're trying to forget someone, but that draw you in anyway. It hurts so good, doesn't it?
tracklist
1
Joni Mitchell : A Case of You
The feeling of someone being so much a part of you. In your blood, under your skin, breathing in tandem.

SHOW MORE

Track 9 from Blue
Length: 00:04:24
Year: 1971
Track Description:
The feeling of someone being so much a part of you. In your blood, under your skin, breathing in tandem.

SHOW LESS

2
Madeleine Peyroux : Weary Blues
The way the world crashes around you after the end of something lovely.

SHOW MORE

Track 9 from Careless Love
Length: 00:03:40
Year: 2004
Track Description:
The way the world crashes around you after the end of something lovely.

SHOW LESS

3
The Magnetic Fields : All My Little Words
There is nothing you can do to make him/her stay. Absolutely nothing.

SHOW MORE

Track 3 from 69 Love Songs Vol. 1
Length: 00:02:46
Year: 1999
Track Description:
There is nothing you can do to make him/her stay. Absolutely nothing.

SHOW LESS

4
Marvin Hamlisch : What I Did For Love
We had our fun. Now it's over. C'est la vie.

SHOW MORE

Track 0 from A Chorus Line
Length: 00:03:46
Year: 0000
Track Description:
We had our fun. Now it's over. C'est la vie.

SHOW LESS

5
Jaymay : You Are The Only One I Love
"There will never be anyone else," you think. Shhh, try to say that in a few years.

SHOW MORE

Track 10 from Autumn Fallin'
Length: 00:04:58
Year: 2007
Track Description:
"There will never be anyone else," you think. Shhh, try to say that in a few years.

SHOW LESS

6
Fountains of Wayne : Everything's Ruined [Acoustic]
So it was all a mistake. Fine. I hope the next girl gives you herpes.

SHOW MORE

Track 16 from Future Soundtrack for America
Length: 00:02:22
Year: 2004
Track Description:
So it was all a mistake. Fine. I hope the next girl gives you herpes.

SHOW LESS

7
Broken Social Scene : Lover's Spit
Everyone hopes.

SHOW MORE

Track 11 from You Forgot It in People
Length: 00:06:06
Year: 2003
Track Description:
Everyone hopes.

SHOW LESS

8
Frank Sinatra : One for My Baby
You'll be okay someday. Really.

SHOW MORE

Track 0 from The Frank Sinatra Collection
Length: 00:04:23
Year: 0000
Track Description:
You'll be okay someday. Really.

SHOW LESS
Tag Board
You must log in to leave a tag
Stuff
Quick Jump
bottledmystery's other mixes
Related mixes
recent visitors
show all