[?]
Not a member? Sign-up now, it's free!
Login
[?]
These are links to some of the major sections in the mixtape collective.
Lists: Browse various lists that are generated by the loads of data we have collected.
Contests: Check out the latest contests, see previous winners, and find out how you can be a part
Music: Check out our ever-growing database of musical knowledge! Use it to find any artist, album, or track that has been entered since the birth of the site and rate and find detailed usage statistics.
Main
[?]
Tired of looking at the same old pages? Try checking out a random one, you never know what you might find...
Random!
Moody Musicals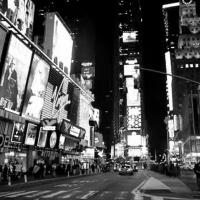 Moody Musicals
Created by:
bottledmystery
Tracks:
12
Length:
00:49:04
Keywords
1. sadness
2. broadway
3. musicals
Created on
5/10/09 12:35am
Level
2
Points
1353
Total visitors
12
Unique visitors
9
description:
Ahh, the Great White Way. Musicals are thought of as the ultimate in happy endings, but take a look at some recent shows like Wicked and Spring Awakening and you will see that isn't true. Some sad songs from musicals, whether they end happily or not.
tracklist
1
Stephen Schwartz : No Good Deed
Elphaba (the 'wicked' witch of the West), after losing her love, decides that maybe she *should* be what Oz ex [...]

SHOW MORE

Track 16 from Wicked (Original Broadway Cast)
Length: 00:03:32
Year: 2003
Track Description:
Elphaba (the 'wicked' witch of the West), after losing her love, decides that maybe she *should* be what Oz expects of her—evil and cunning.

SHOW LESS

2
Jonathan Larson : Without You
Title is pretty much self-explanatory. "The earth turns, the sun burns, but I die, without you."

SHOW MORE

Track 7 from Rent (Original Broadway Cast) (disc 2)
Length: 00:04:21
Year: 1996
Track Description:
Title is pretty much self-explanatory. "The earth turns, the sun burns, but I die, without you."

SHOW LESS

3
Claude-Michel Schönberg : I Dreamed a Dream
Fantine's dreams are shattered.

SHOW MORE

Track 2 from Les Misérables
Length: 00:04:16
Year: 0000
Track Description:
Fantine's dreams are shattered.

SHOW LESS

4
Marvin Hamlisch : What I Did For Love
What do we all do for love? Too much and too little. "Won't forget, can't regret, what I did for love."

SHOW MORE

Track 0 from A Chorus Line
Length: 00:03:46
Year: 0000
Track Description:
What do we all do for love? Too much and too little. "Won't forget, can't regret, what I did for love."

SHOW LESS

5
Fiddler on the Roof : Sunrise, Sunset
The lilting, melancholy tune just ratchets up the tissue-box factor.

SHOW MORE

Track 0 from Fiddler on the Roof (Soundtrack)
Length: 00:03:50
Year: 1971
Track Description:
The lilting, melancholy tune just ratchets up the tissue-box factor.

SHOW LESS

6
Jerome Kern : Ol' Man River
The Mississippi keeps flowin' as life grows harder.

SHOW MORE

Track 0 from Showboat
Length: 00:06:35
Year: 0000
Track Description:
The Mississippi keeps flowin' as life grows harder.

SHOW LESS

7
Stockard Channing : There Are Worse Things I Could Do
Rizzo just can't cover up that she actually has feelings, and that those feelings are aching.

SHOW MORE

Track 0 from Grease
Length: 00:02:23
Year: 0000
Track Description:
Rizzo just can't cover up that she actually has feelings, and that those feelings are aching.

SHOW LESS

8
Robert Lopez and Jeff Marx : The More You Ruv SOmeone
"The more you love someone, the more you want to kill them."

SHOW MORE

Track 15 from Avenue Q
Length: 00:02:23
Year: 0000
Track Description:
"The more you love someone, the more you want to kill them."

SHOW LESS

9
Billie Holiday : Summertime
My mother sang this to me as a lullaby as a young girl, but its swoony, sweepy tune makes me think of break-up [...]

SHOW MORE

Track 8 from Quintessential Vol 2 (1936)
Length: 00:02:55
Year: 1936
Track Description:
My mother sang this to me as a lullaby as a young girl, but its swoony, sweepy tune makes me think of break-up songs, and Billie Holiday's voice can melt anyone's heart.

SHOW LESS

10
Jason Robert Brown : Goodbye Until Tomorrow/I Could Never Rescue You
Cathy is remembering the beginning of her relationship with Jaime and their first date, whereas Jaime is at th [...]

SHOW MORE

Track 14 from The Last 5 Years
Length: 00:07:27
Year: 2002
Track Description:
Cathy is remembering the beginning of her relationship with Jaime and their first date, whereas Jaime is at the end, writing her a letter goodbye. The last, sad song in "The Last Five Years."

SHOW LESS

11
Lea Michele : Whispering
"Sorrow doing a new dance, through their bones, through their skin." Spring Awakening is simply tragic. Wendla [...]

SHOW MORE

Track 0 from Spring Awakening
Length: 00:03:39
Year: 2006
Track Description:
"Sorrow doing a new dance, through their bones, through their skin." Spring Awakening is simply tragic. Wendla sings what I find to be the most beautiful, moving song in the show.

SHOW LESS

12
Stephen Sondheim : No One Is Alone
"No One Is Alone" never fails to bring me to tears. It would be a lovely song if you just read the lyrics. As [...]

SHOW MORE

Track 18 from Into the Woods (Original Broadway Cast)
Length: 00:03:57
Year: 1988
Track Description:
"No One Is Alone" never fails to bring me to tears. It would be a lovely song if you just read the lyrics. As it is, it's one of the most melancholy songs I have ever heard.

SHOW LESS
Tag Board
You must log in to leave a tag
Stuff
Quick Jump
bottledmystery's other mixes
Related mixes
recent visitors
show all