[?]
Not a member? Sign-up now, it's free!
Login
[?]
These are links to some of the major sections in the mixtape collective.
Lists: Browse various lists that are generated by the loads of data we have collected.
Contests: Check out the latest contests, see previous winners, and find out how you can be a part
Music: Check out our ever-growing database of musical knowledge! Use it to find any artist, album, or track that has been entered since the birth of the site and rate and find detailed usage statistics.
Main
[?]
Tired of looking at the same old pages? Try checking out a random one, you never know what you might find...
Random!
Things Don't Always Turn Out as Planned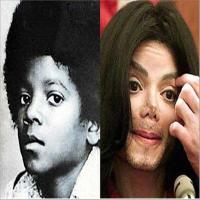 Things Don't Always Turn Out as Planned
Created by:
sparkymonroe
Tracks:
15
Length:
00:51:53
Keywords
1. FTOTZ
2. cover chains
3. fail
Created on
11/04/09 06:28am
Level
1
Points
1149
Total visitors
12
Unique visitors
10
description:
I made this mix for the August 2009 FTOTZ mixtape exchange. I wanted to do a cover chain straight through, but, for the sake of sounding decent, I had to cut some songs, thus cutting the chain into a short chain, a longer chain, and an unrelated three song closing sequence. It became frustrating to me at one point and I felt like a surgeon on Michael Jackson's fifteenth nose job trying to make some semblance of continuity out of butchered materials.
tracklist
1
The Kinks : shangri-la
I like the chiming, I like the horn section, and I like the feeling I get when the chorus kicks in. Oh suburb [...]

SHOW MORE

Track 10 from Kronikles
Length: 00:05:20
Year: 1972
Track Description:
I like the chiming, I like the horn section, and I like the feeling I get when the chorus kicks in. Oh suburbia, we will wring many songs out of you before it's all over, won't we?

SHOW LESS

2
The Raincoats : Lola
The cover song chain continues. Beautiful interpretation of the Kinks' classic.

SHOW MORE

Track 0 from
Length: 00:04:03
Year:
Track Description:
The cover song chain continues. Beautiful interpretation of the Kinks' classic.

SHOW LESS

3
Television Personalities : No One's Little Girl
I like how The Raincoats didn't change gender perspective when they sang "Lola" and I like how Television Pers [...]

SHOW MORE

Track 0 from
Length: 00:02:58
Year:
Track Description:
I like how The Raincoats didn't change gender perspective when they sang "Lola" and I like how Television Personalities did the same for this song. The short chain ends with this song.

SHOW LESS

4
Beck : Do You Realize??
A new cover chain starts. I like this stripped down acoustic version. After a couple of listens, I realized [...]

SHOW MORE

Track 8 from 2002-12-24: KCRW Session, Santa Monica, CA, USA (feat. The Flaming Lips)
Length: 00:01:43
Year: 0000
Track Description:
A new cover chain starts. I like this stripped down acoustic version. After a couple of listens, I realized Beck got it right.

SHOW LESS

5
Tom Petty : Asshole
Tom Petty is a natural for covering this song. I love the lines:

She dangles carrots
And make [...]

SHOW MORE

Track 0 from
Length: 00:03:11
Year:
Track Description:
Tom Petty is a natural for covering this song. I love the lines:

She dangles carrots
And makes you feel embarrassed

SHOW LESS

6
Matthew Sweet & Susanna Hoffs : Here Goes My Girl
Matthew Sweet and Susanna Hoffs are great together on this Tom Petty cover.

SHOW MORE

Track 0 from
Length: 00:04:22
Year:
Track Description:
Matthew Sweet and Susanna Hoffs are great together on this Tom Petty cover.

SHOW LESS

7
Henry Mancini : Walk Like an Egyptian
This is what happens sometimes on these cover song chain mixes - you end up with Henry Mancini on your mix. I [...]

SHOW MORE

Track 0 from
Length: 00:02:01
Year:
Track Description:
This is what happens sometimes on these cover song chain mixes - you end up with Henry Mancini on your mix. It's not as bad as it sounds, I shortened it so it's just an excerpt. Maybe that's cheating, but fuck it.

SHOW LESS

8
Bob Dylan : moon river (live)
This Bob Dylan paying respect to Henry.

SHOW MORE

Track 0 from
Length: 00:02:31
Year:
Track Description:
This Bob Dylan paying respect to Henry.

SHOW LESS

9
Paul Weller : All Along the Watchtower
Not as great as Jimi Hendrix's version, of course, but an interesting take by the Jam man himself.

SHOW MORE

Track 0 from
Length: 00:05:58
Year:
Track Description:
Not as great as Jimi Hendrix's version, of course, but an interesting take by the Jam man himself.

SHOW LESS

10
Billy Bragg : That's Entertainment
The Jam are awesome and it's a treat to hear Billy's take on this classic.

SHOW MORE

Track 0 from
Length: 00:03:53
Year:
Track Description:
The Jam are awesome and it's a treat to hear Billy's take on this classic.

SHOW LESS

11
Kirsty MacColl : New England
I love hearing a female voice on this song.

SHOW MORE

Track 0 from
Length: 00:03:39
Year:
Track Description:
I love hearing a female voice on this song.

SHOW LESS

12
The Lemonheads : He's On the Beach
The second longer nine song chain ends with this song.

SHOW MORE

Track 0 from
Length: 00:03:03
Year:
Track Description:
The second longer nine song chain ends with this song.

SHOW LESS

13
Mary Lou Lord : Jump
This broke the chain, but it a great cover of the Van Halen classic. It sounds stripped down and tender here. [...]

SHOW MORE

Track 0 from
Length: 00:03:59
Year:
Track Description:
This broke the chain, but it a great cover of the Van Halen classic. It sounds stripped down and tender here.

SHOW LESS

14
Shannon Roberts : Apocalypse Girl
First song on the mix that isn't a cover, but it's a great little number from the amazing Shannon Roberts.

SHOW MORE

Track 0 from
Length: 00:02:52
Year:
Track Description:
First song on the mix that isn't a cover, but it's a great little number from the amazing Shannon Roberts.

SHOW LESS

15
The Avalanches : Tonight May Have to Last Me All My Life
Seemed like the right note to go out on. I never heard how the recipient liked this mix. That's how it goes [...]

SHOW MORE

Track 11 from Since I Left You...
Length: 00:02:20
Year: 2001
Track Description:
Seemed like the right note to go out on. I never heard how the recipient liked this mix. That's how it goes sometimes. I did send it a wee bit late, so it serves me right, I suppose. Anyway, I have documented my cover chain mix failure here for perpetuity.

SHOW LESS
Tag Board
You must log in to leave a tag
Stuff
Quick Jump
sparkymonroe's other mixes
Related mixes
recent visitors
show all