[?]
Not a member? Sign-up now, it's free!
Login
[?]
These are links to some of the major sections in the mixtape collective.
Lists: Browse various lists that are generated by the loads of data we have collected.
Contests: Check out the latest contests, see previous winners, and find out how you can be a part
Music: Check out our ever-growing database of musical knowledge! Use it to find any artist, album, or track that has been entered since the birth of the site and rate and find detailed usage statistics.
Main
[?]
Tired of looking at the same old pages? Try checking out a random one, you never know what you might find...
Random!
covers that rock my world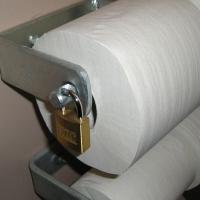 covers that rock my world
Created by:
mila
Tracks:
12
Length:
00:50:01
Keywords
1. best
2. covers
3. ever
Created on
7/09/06 01:53pm
Level
5
Points
2440
Total visitors
135
Unique visitors
71
description:
All the cover songs that either the covering artist owns by blowing the original out of the water, or it was a terrible song to begin with made irresistably entertaining.
tracklist
1
Johnny Cash : Hurt
johnny owns this song, and him singing it is enough to make you weep.

SHOW MORE

Track 2 from American IV: The Man Comes Around
Length: 00:03:40
Year: 2002
Track Description:
johnny owns this song, and him singing it is enough to make you weep.

SHOW LESS

2
Goldfinger : 99 Red Ballons
goldfinger part 1: awesome cover, and they just seem like they're having fun.

SHOW MORE

Track 13 from Stomping Ground
Length: 00:04:12
Year: 2000
Track Description:
goldfinger part 1: awesome cover, and they just seem like they're having fun.

SHOW LESS

3
Goldfinger : Feel Like Making Love
and part 2: another beautiful cover.

SHOW MORE

Track 3 from Darrin's Coconut Ass
Length: 00:03:15
Year: 1999
Track Description:
and part 2: another beautiful cover.

SHOW LESS

4
Jimi Hendrix : All Along the Watchtower
great song, and definitive hendrix

SHOW MORE

Track 15 from Electric Ladyland
Length: 00:04:22
Year: 1968
Track Description:
great song, and definitive hendrix

SHOW LESS

5
Eric Clapton : Cocaine
clapton mellow groove. why is it ok that my parents listened to songs about coke? weird.

SHOW MORE

Track 1 from Slowhand
Length: 00:03:41
Year: 1977
Track Description:
clapton mellow groove. why is it ok that my parents listened to songs about coke? weird.

SHOW LESS

6
Jeff Buckley : Hallelujah
gives me shivers

SHOW MORE

Track 6 from Grace
Length: 00:06:52
Year: 1994
Track Description:
gives me shivers

SHOW LESS

7
Foghat : I Just Want to Make Love to You
how can you not like this song? alright, alright.

SHOW MORE

Track 1 from Foghat
Length: 00:04:21
Year: 0000
Track Description:
how can you not like this song? alright, alright.

SHOW LESS

8
Janis Joplin : Me and Bobby McGee
favorite song to play pool to.

SHOW MORE

Track 7 from Pearl
Length: 00:04:31
Year: 1971
Track Description:
favorite song to play pool to.

SHOW LESS

9
Motley Crue : Smokin' in the Boys Room
yes, i do know it's motley crue. fuck off.

SHOW MORE

Track 2 from Theatre of Pain
Length: 00:03:24
Year: 1985
Track Description:
yes, i do know it's motley crue. fuck off.

SHOW LESS

10
Joe Cocker : With a Little Help From My Friends
hello, cool voice. and kevin arnold.

SHOW MORE

Track 1 from Joe Cocker
Length: 00:04:53
Year: 1988
Track Description:
hello, cool voice. and kevin arnold.

SHOW LESS

11
Black Crowes : Hard to Handle
one of the most fun sing-along choruses ever.

SHOW MORE

Track 3 from Greatest Hits 1990-1999: A Tribute to a Work in Progress
Length: 00:03:08
Year: 2000
Track Description:
one of the most fun sing-along choruses ever.

SHOW LESS

12
Eve 6 : I Touch Myself
"we, eve 6, do not condone or promote masturbation in any way..." love it.

SHOW MORE

Track 9 from Eleventeen - Live & Unreleased
Length: 00:03:42
Year: 0000
Track Description:
"we, eve 6, do not condone or promote masturbation in any way..." love it.

SHOW LESS
Tag Board
You must log in to leave a tag
Stuff
Quick Jump
mila's other mixes
Related mixes
recent visitors
show all