[?]
Not a member? Sign-up now, it's free!
Login
[?]
These are links to some of the major sections in the mixtape collective.
Lists: Browse various lists that are generated by the loads of data we have collected.
Contests: Check out the latest contests, see previous winners, and find out how you can be a part
Music: Check out our ever-growing database of musical knowledge! Use it to find any artist, album, or track that has been entered since the birth of the site and rate and find detailed usage statistics.
Main
[?]
Tired of looking at the same old pages? Try checking out a random one, you never know what you might find...
Random!
Quick Walk To The Bus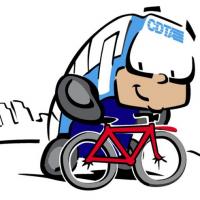 Quick Walk To The Bus
Created by:
Rebus
Tracks:
16
Length:
01:02:57
Keywords
1. Eclectic
2. Alternate
3. Work
Created on
7/23/06 05:19pm
Level
5
Points
2410
Total visitors
78
Unique visitors
45
description:
This is a mix tape for my journey to work in the morning. It's aim is to wake me up but not rile me up so much that I fancy downing a double shot and coke at 8am!
tracklist
1
Belle & Sebastian : White Collar Boy
I'm a white collar worker and this is a nice bouncy song to kick it all off as I leave my flat.

SHOW MORE

Track 3 from The Life Pursuit
Length: 00:03:20
Year: 2006
Track Description:
I'm a white collar worker and this is a nice bouncy song to kick it all off as I leave my flat.

SHOW LESS

2
The Psychedelic Furs : We Love You
Just a bit of a pick up to remind myself that the world isn't all crap even if I do have to go to work each da [...]

SHOW MORE

Track 6 from Retrospective
Length: 00:03:27
Year: 1997
Track Description:
Just a bit of a pick up to remind myself that the world isn't all crap even if I do have to go to work each day.

SHOW LESS

3
The Rakes : Work, Work Work (Pub, Club, Sleep)
A song to help you get focused

SHOW MORE

Track 11 from Capture/Release
Length: 00:04:05
Year: 2005
Track Description:
A song to help you get focused

SHOW LESS

4
Kubb : Wicked Soul
For when I'm thinking of turning around and phoning in sick, a thought about what I might do after work...

SHOW MORE

Track 4 from Mother
Length: 00:03:45
Year: 2005
Track Description:
For when I'm thinking of turning around and phoning in sick, a thought about what I might do after work...

SHOW LESS

5
Joan As Policewoman : Eternal Flame
This helps me to remember that I can't do everything and neither should it be expected

SHOW MORE

Track 2 from Real Life
Length: 00:03:39
Year: 2006
Track Description:
This helps me to remember that I can't do everything and neither should it be expected

SHOW LESS

6
Sufjan Stevens : To the Workers of the Rock River Valley Region, I Have an Idea Concerning Your Predicament, and It Involves an Inner Tube, Bath Mats, and 21 Able-bodied Men
A relaxing instrumental for taking a break with a cup of tea and a biscuit

SHOW MORE

Track 11 from Illinoise
Length: 00:01:40
Year: 2005
Track Description:
A relaxing instrumental for taking a break with a cup of tea and a biscuit

SHOW LESS

7
Tricky : Black Steel
At least I'm not being forced into employment by the government

SHOW MORE

Track 3 from Maxinquaye
Length: 00:05:40
Year: 1995
Track Description:
At least I'm not being forced into employment by the government

SHOW LESS

8
Skinnyman : Put In The Work
Back to the grindstone

SHOW MORE

Track 13 from Council Estate Of The Mind
Length: 00:03:52
Year: 2004
Track Description:
Back to the grindstone

SHOW LESS

9
American Music Club : Job To Do
everyone has a job to do, so get on with it!

SHOW MORE

Track 5 from Love Songs For Patriots
Length: 00:05:03
Year: 2004
Track Description:
everyone has a job to do, so get on with it!

SHOW LESS

10
Embrace : Come Back To What You Know
For those times when you get in a rut and work is just to easy to be interesting anymore.

SHOW MORE

Track 3 from Fireworks
Length: 00:04:10
Year: 2002
Track Description:
For those times when you get in a rut and work is just to easy to be interesting anymore.

SHOW LESS

11
The Devlins : World Outside
There is nothing worse than being stuck in an office watching the sun shine in the world outside.

SHOW MORE

Track 1 from Waiting
Length: 00:04:22
Year: 1996
Track Description:
There is nothing worse than being stuck in an office watching the sun shine in the world outside.

SHOW LESS

12
The Roots : Thought At Work
If you wanna make your way up in the world you gotta make yourself seen

SHOW MORE

Track 6 from Phrenology
Length: 00:04:58
Year: 2002
Track Description:
If you wanna make your way up in the world you gotta make yourself seen

SHOW LESS

13
The Isleys : Work To Do
You gotta take care of business while not neglecting your woman at the same time!

SHOW MORE

Track 1 from Dancefloor Jazz 3
Length: 00:03:10
Year: 1994
Track Description:
You gotta take care of business while not neglecting your woman at the same time!

SHOW LESS

14
Cibo Matto : Working For A Vacation
Isn't this what we all do really?

SHOW MORE

Track 1 from Stereo Type A
Length: 00:03:15
Year: 1999
Track Description:
Isn't this what we all do really?

SHOW LESS

15
The Format : If Work Permits
All those plans that never quite come off due to lack of time

SHOW MORE

Track 12 from Dog Problems
Length: 00:05:28
Year: 2006
Track Description:
All those plans that never quite come off due to lack of time

SHOW LESS

16
The Sleepy Jackson : Work Alone
For those late nights in the office

SHOW MORE

Track 4 from Personality (One Was a Spider, One Was a Bird)
Length: 00:03:03
Year: 2006
Track Description:
For those late nights in the office

SHOW LESS
Tag Board
You must log in to leave a tag
Stuff
Quick Jump
Rebus's other mixes
Related mixes
recent visitors
show all