[?]
Not a member? Sign-up now, it's free!
Login
[?]
These are links to some of the major sections in the mixtape collective.
Lists: Browse various lists that are generated by the loads of data we have collected.
Contests: Check out the latest contests, see previous winners, and find out how you can be a part
Music: Check out our ever-growing database of musical knowledge! Use it to find any artist, album, or track that has been entered since the birth of the site and rate and find detailed usage statistics.
Main
[?]
Tired of looking at the same old pages? Try checking out a random one, you never know what you might find...
Random!
The Drive Home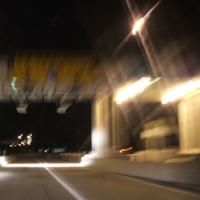 The Drive Home
Created by:
galenthon
Tracks:
17
Length:
01:14:42
Keywords
1. Driving
2. Calming
3. WheatToast
Created on
7/29/06 05:00pm
Level
5
Points
2336
Total visitors
86
Unique visitors
50
description:
Wanted something to chill to while driving. The art is from a picture I took while driving through a tollbooth at 3am.
tracklist
1
Radiohead : Airbag
One of my favorite album openers. I though it ironic too, given the purpose of the mix.

SHOW MORE

Track 1 from OK Computer
Length: 00:04:44
Year: 1997
Track Description:
One of my favorite album openers. I though it ironic too, given the purpose of the mix.

SHOW LESS

2
Joe Christmas : I'll Bet You Do
I don't imagine many people have heard them. Nothing fancy, simple and fun, like your mom.

SHOW MORE

Track 2 from North to the Future
Length: 00:03:25
Year: 1996
Track Description:
I don't imagine many people have heard them. Nothing fancy, simple and fun, like your mom.

SHOW LESS

3
The National : All the Wine
How can you not love a song that says "I'm a perfect piece of ass?" Thaaat's right, you can't.

SHOW MORE

Track 9 from Aliigator
Length: 00:03:15
Year: 2005
Track Description:
How can you not love a song that says "I'm a perfect piece of ass?" Thaaat's right, you can't.

SHOW LESS

4
Pete Yorn : Undercover
Not a huge Pete Yorn fan, but I do like this track.

SHOW MORE

Track 0 from Spiderman OST
Length: 00:03:58
Year: 0000
Track Description:
Not a huge Pete Yorn fan, but I do like this track.

SHOW LESS

5
Copeland : Love is a Fast Song
Emo-pop-whateverness... but dammit, I don't care. It's infectuous, like a disease.

SHOW MORE

Track 7 from In Motion [EP]
Length: 00:04:45
Year: 2005
Track Description:
Emo-pop-whateverness... but dammit, I don't care. It's infectuous, like a disease.

SHOW LESS

6
Iron and Wine : Sunset Soon Forgotten
Love the guitar work on this song, it is a beautiful melody.

SHOW MORE

Track 4 from Our Endless Numbered Days
Length: 00:03:19
Year: 2004
Track Description:
Love the guitar work on this song, it is a beautiful melody.

SHOW LESS

7
Stavesacre : Gold and Silver
There are two versions of this song. I chose the stripped down version. Piano replaces much of the guitar. I d [...]

SHOW MORE

Track 8 from Collective
Length: 00:04:46
Year: 2001
Track Description:
There are two versions of this song. I chose the stripped down version. Piano replaces much of the guitar. I do admit the original version is much more powerful and moving towards the end, but this version allows me to appreciate the vocals more.

SHOW LESS

8
Jeff Buckley : Last Goodbye
An incredble vocalist. It's a shame his time came so soon.

SHOW MORE

Track 3 from Grace
Length: 00:04:35
Year: 1994
Track Description:
An incredble vocalist. It's a shame his time came so soon.

SHOW LESS

9
A Perfect Circle : 3 Libras
My favorite song by A Perfect Circle. In fact, in may be my overall favorite song by Maynard period.

SHOW MORE

Track 6 from Mer De Noms
Length: 00:03:41
Year: 2003
Track Description:
My favorite song by A Perfect Circle. In fact, in may be my overall favorite song by Maynard period.

SHOW LESS

10
The Early November : Sunday Drive
Not an overall great song, but I enjoy it, especially the buildup towards the end.

SHOW MORE

Track 4 from For All Of This
Length: 00:03:53
Year: 2004
Track Description:
Not an overall great song, but I enjoy it, especially the buildup towards the end.

SHOW LESS

11
The Dismemberment Plan : Ellen and Ben
The lyrics are fun and whatever, but the bass and drum lines are what really get me. Makes it hard not to stan [...]

SHOW MORE

Track 11 from Change
Length: 00:05:01
Year: 2001
Track Description:
The lyrics are fun and whatever, but the bass and drum lines are what really get me. Makes it hard not to stand up and dance.

SHOW LESS

12
Cursive : Driftwood
Pinnochio is stupid. This song, however, is not.

SHOW MORE

Track 7 from The Ugly Organ
Length: 00:03:14
Year: 2003
Track Description:
Pinnochio is stupid. This song, however, is not.

SHOW LESS

13
Koufax : It Had to Do With Love
Makes you want to grab your best gal and skip through a field, then smack her over the head with a brick and l [...]

SHOW MORE

Track 4 from It Had To Do With Love
Length: 00:04:37
Year: 2000
Track Description:
Makes you want to grab your best gal and skip through a field, then smack her over the head with a brick and leave her in the middle of said field.

SHOW LESS

14
The Postal Service : Be Still My Heart
Love the lyrics to this song.

SHOW MORE

Track 2 from We Will Become Silhouettes [CD-Single]
Length: 00:03:02
Year: 2005
Track Description:
Love the lyrics to this song.

SHOW LESS

15
Texas is the Reason : A Jack With One Eye
This song rocks.

SHOW MORE

Track 9 from Do You Know Who You Are?
Length: 00:04:39
Year: 1996
Track Description:
This song rocks.

SHOW LESS

16
Dredg : Of the Room
Gavin Hayes has an amazing voice - beautiful and haunting.

SHOW MORE

Track 12 from El Cielo
Length: 00:03:44
Year: 2002
Track Description:
Gavin Hayes has an amazing voice - beautiful and haunting.

SHOW LESS

17
Sigur Rós : Svefn g englar
I first heard Sigur Ros when a friend made a mix for me several years ago. I was absolutely blown away.

SHOW MORE

Track 2 from Ágætis Byrjun
Length: 00:10:04
Year: 2001
Track Description:
I first heard Sigur Ros when a friend made a mix for me several years ago. I was absolutely blown away.

SHOW LESS
Tag Board
You must log in to leave a tag
Stuff
Quick Jump
galenthon's other mixes
Related mixes
recent visitors
show all