[?]
Not a member? Sign-up now, it's free!
Login
[?]
These are links to some of the major sections in the mixtape collective.
Lists: Browse various lists that are generated by the loads of data we have collected.
Contests: Check out the latest contests, see previous winners, and find out how you can be a part
Music: Check out our ever-growing database of musical knowledge! Use it to find any artist, album, or track that has been entered since the birth of the site and rate and find detailed usage statistics.
Main
[?]
Tired of looking at the same old pages? Try checking out a random one, you never know what you might find...
Random!
Bringing Home the Bacon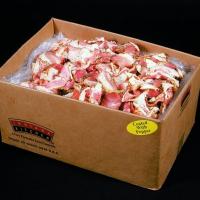 Bringing Home the Bacon
Created by:
galenthon
Tracks:
17
Length:
01:05:10
Keywords
1. Mix Contest 5
2. Mix Contest 5
3. Mix Contest 5
Created on
11/01/06 04:58pm
Level
5
Points
2431
Total visitors
91
Unique visitors
52
This mix was ranked #8 out of 18 entries for this contest
description:
I had a few ideas for this, but finally settled on this method. Each song is from a movie where the actors are all connected. Now, some of these movies are not exactly my favorite, but who cares, I like the songs. And yes I know, some of the movies could have been skipped since some of the actors are in every movie imaginable. But that's how I roll. And, in true degrees-of-separation fashion, it ends with Kevin Bacon.

I should mention that not all of the songs actually appeared on the official soundtrack, but they were used in the movie. Enjoy!
tracklist
1
Starland Vocal Band : Afternoon Delight
We start off The Rules of Attraction, which featured a rather promiscuous Jessica Biel...

SHOW MORE

Track 8 from Starland Vocal Band
Length: 00:03:13
Year: 1976
Track Description:
We start off The Rules of Attraction, which featured a rather promiscuous Jessica Biel...

SHOW LESS

2
Elton John : My Father's Gun
Who had a small part in Elizabethtown, along with Alec Baldwin...

SHOW MORE

Track 5 from Tumbleweed Connection
Length: 00:06:18
Year: 1970
Track Description:
Who had a small part in Elizabethtown, along with Alec Baldwin...

SHOW LESS

3
Nick Drake : Fly
Who provided the narration for The Royal Tenenbaums, which featured Bill Murray as Raleigh St. Clair...

SHOW MORE

Track 7 from Bryter Layter
Length: 00:03:00
Year: 1970
Track Description:
Who provided the narration for The Royal Tenenbaums, which featured Bill Murray as Raleigh St. Clair...

SHOW LESS

4
donovan : Jersey Thursday
Bill Murray also played Herman Blume in Rushmore, along with Luke Wilson as Dr. Peter Flynn...

SHOW MORE

Track 8 from Fairytale
Length: 00:02:15
Year: 1965
Track Description:
Bill Murray also played Herman Blume in Rushmore, along with Luke Wilson as Dr. Peter Flynn...

SHOW LESS

5
Kansas : Carry On Wayward Son
Luke Wilson also had a cameo in Anchorman: The Legend of Ron Burgundy, which of course starred Will Ferrell, w [...]

SHOW MORE

Track 1 from The Best of Kansas
Length: 00:05:21
Year: 1999
Track Description:
Luke Wilson also had a cameo in Anchorman: The Legend of Ron Burgundy, which of course starred Will Ferrell, who also had a role in...

SHOW LESS

6
Bread : Baby I'm-A Want You
Dick, along with Michelle Williams...

SHOW MORE

Track 2 from Baby I'm-A Want You
Length: 00:02:31
Year: 1972
Track Description:
Dick, along with Michelle Williams...

SHOW LESS

7
bruce springsteen : The Promise
Who starred in Prozac Nation with Christina Ricci...

SHOW MORE

Track 18 from 18 Tracks
Length: 00:04:48
Year: 1999
Track Description:
Who starred in Prozac Nation with Christina Ricci...

SHOW LESS

8
Three Dog Night : Mama Told Me (Not to Come)
Who played Lucy in Fear and Loathing in Las Vegas. This of course starred Johnny Depp...

SHOW MORE

Track 7 from It Ain't Easy
Length: 00:03:23
Year: 1970
Track Description:
Who played Lucy in Fear and Loathing in Las Vegas. This of course starred Johnny Depp...

SHOW LESS

9
Electric Light Orchestra : Don't Bring Me Down
Who played the lead in Donnie Brasco, with Michael Madsen as Sonny Black...

SHOW MORE

Track 9 from Discovery
Length: 00:04:05
Year: 1979
Track Description:
Who played the lead in Donnie Brasco, with Michael Madsen as Sonny Black...

SHOW LESS

10
Stealers Wheel : Stuck In the Middle With You
Madsen played Mr. Blonde in Reservoir Dogs, with Steve Buscemi as Mr. Pink...

SHOW MORE

Track 2 from Stealers Wheel
Length: 00:03:27
Year: 1973
Track Description:
Madsen played Mr. Blonde in Reservoir Dogs, with Steve Buscemi as Mr. Pink...

SHOW LESS

11
Bob Dylan : The Man in Me
Steve Buscemi was also in The Big Lebowski with John Goodman...

SHOW MORE

Track 10 from New Morning
Length: 00:03:10
Year: 1970
Track Description:
Steve Buscemi was also in The Big Lebowski with John Goodman...

SHOW LESS

12
The Who : Bell Boy
Who was in Bringing Out the Dead with Nicolas Cage...

SHOW MORE

Track 4 from Quadrophenia (Disc 2)
Length: 00:04:56
Year: 1973
Track Description:
Who was in Bringing Out the Dead with Nicolas Cage...

SHOW LESS

13
Eric Clapton : Cocaine
Who played Yuri Orlov in Lord of War, with Jared Leto playing his brother...

SHOW MORE

Track 1 from Slowhand
Length: 00:03:41
Year: 1977
Track Description:
Who played Yuri Orlov in Lord of War, with Jared Leto playing his brother...

SHOW LESS

14
Tom Waits : Goin' Out West
Jared Leto had a small part in Fight Club, in which Brad Pitt played Tyler Durden...

SHOW MORE

Track 10 from Bone Machine
Length: 00:03:22
Year: 1992
Track Description:
Jared Leto had a small part in Fight Club, in which Brad Pitt played Tyler Durden...

SHOW LESS

15
The Beach Boys : The Warmth of the Sun
Brad Pitt also starred in Sleepers, along with the fantastic Kevin Bacon!

SHOW MORE

Track 4 from Endless Summer
Length: 00:02:53
Year: 1974
Track Description:
Brad Pitt also starred in Sleepers, along with the fantastic Kevin Bacon!

SHOW LESS

16
Foreigner : Waiting for a Girl Like You
And this track is from the gem of a film, Footloose, featuring Kevin Bacon.

SHOW MORE

Track 13 from Foreigner - Complete Greatest Hits
Length: 00:04:34
Year: 2002
Track Description:
And this track is from the gem of a film, Footloose, featuring Kevin Bacon.

SHOW LESS

17
The Bacon Brothers : Brown Eyes
And just consider this a bonus track to the mixtape! Hope you enjoyed it!

SHOW MORE

Track 5 from Forosoco
Length: 00:04:13
Year: 1997
Track Description:
And just consider this a bonus track to the mixtape! Hope you enjoyed it!

SHOW LESS
Tag Board
You must log in to leave a tag
Stuff
Quick Jump
galenthon's other mixes
Related mixes
recent visitors
show all