[?]
Not a member? Sign-up now, it's free!
Login
[?]
These are links to some of the major sections in the mixtape collective.
Lists: Browse various lists that are generated by the loads of data we have collected.
Contests: Check out the latest contests, see previous winners, and find out how you can be a part
Music: Check out our ever-growing database of musical knowledge! Use it to find any artist, album, or track that has been entered since the birth of the site and rate and find detailed usage statistics.
Main
[?]
Tired of looking at the same old pages? Try checking out a random one, you never know what you might find...
Random!
BECAUSE I'M SO SAD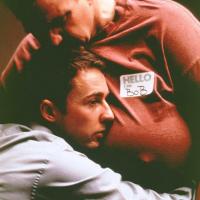 BECAUSE I'M SO SAD
Created by:
riotsheelds
Tracks:
13
Length:
00:53:11
Keywords
1. Mix Contest 2
2. Mix Contest 2
3. Mix Contest 2
Created on
8/26/06 04:53am
Level
5
Points
2375
Total visitors
115
Unique visitors
67
This mix was ranked #19 out of 30 entries for this contest
description:
Sad like watching infomercials for scrapbooking and dogsitting for my boss all weekend, two weekends in a row now.
tracklist
1
Elton John : Sad Songs (Say So Much)
...I didn't know which song would be better, this or "I guess that's why they call it the blues". He has a lo [...]

SHOW MORE

Track 10 from Breaking Hearts
Length: 00:04:47
Year: 1984
Track Description:
...I didn't know which song would be better, this or "I guess that's why they call it the blues". He has a lot of "sad" songs to choose from, but this one was begging to be included.

SHOW LESS

2
Sole : Understanding
I usually get made fun of for listening to Sole (especially bottle of humans, people seem to be cool with ever [...]

SHOW MORE

Track 16 from Bottle of Humans
Length: 00:04:01
Year: 1999
Track Description:
I usually get made fun of for listening to Sole (especially bottle of humans, people seem to be cool with everything but this album) around some people and get told to "turn this shit off because it makes me depressed, etc.", which is a polite cop out, total bullshit and is how friends let you know that "this shit sucks and they'd rather listen to Recipe For Hate".

SHOW LESS

3
The Cranes : Jewel
The drum beat, not so much lyrics, but the drums. Perfectly tuned drums.

SHOW MORE

Track 3 from forever
Length: 00:03:09
Year: 1993
Track Description:
The drum beat, not so much lyrics, but the drums. Perfectly tuned drums.

SHOW LESS

4
DJ Z-Trip & DJ P : Dust in the Wind
Sad but with beats, the first time I heard this I liked it, I listened to it a few more times and I thought it [...]

SHOW MORE

Track 23 from Uneasy Listening, Volume 1
Length: 00:03:40
Year: 2001
Track Description:
Sad but with beats, the first time I heard this I liked it, I listened to it a few more times and I thought it was so fucking silly, and then I listened to it some more and I liked it again. Still just as sad as the Kansas-only version.

SHOW LESS

5
Bjork : I've Seen It All (feat. Thom Yorke)
Sampled trains, awesome downer lyrics, Bjork, and Thom Yorke. The only thing that would be more "sad" is if M [...]

SHOW MORE

Track 3 from Selmasongs
Length: 00:05:29
Year: 2000
Track Description:
Sampled trains, awesome downer lyrics, Bjork, and Thom Yorke. The only thing that would be more "sad" is if Morrissey made a cameo.



SHOW LESS

6
Thievery Corporation : Omid (Hope)
The beat to this song sounds upbeat enough, but the girl is singing of her "empty tortured heart" in farsi. T [...]

SHOW MORE

Track 5 from The Richest Man in Babylon
Length: 00:03:50
Year: 2002
Track Description:
The beat to this song sounds upbeat enough, but the girl is singing of her "empty tortured heart" in farsi. The title is deceiving as well.

SHOW LESS

7
American Analog Set : Will the Real Danny Radnor Please Stand?
It's a cup of sad tea, a semi-sad song, done so sadly that it makes you think of sad things. Like my mauled s [...]

SHOW MORE

Track 12 from The Golden Band
Length: 00:02:32
Year: 1999
Track Description:
It's a cup of sad tea, a semi-sad song, done so sadly that it makes you think of sad things. Like my mauled shoes.

SHOW LESS

8
Hole : Northern Star
My sister and brother were a pretty big influence on my music tastes growing up. They may have made fun of me [...]

SHOW MORE

Track 8 from Celebrity Skin
Length: 00:04:58
Year: 1998
Track Description:
My sister and brother were a pretty big influence on my music tastes growing up. They may have made fun of me for absurd music choices, certain things still stuck with me as I drifted away from their taste, and Courtney Love is most definitely one of those guilty pleasures. Crazy mothering and stupid husband killing suspicions aside, this song is touching.

SHOW LESS

9
The Softies : Sleep Away Your Troubles
This songs screams sarcasm to me, and it probably is JUST me. It's hard not to sing along to singing like thi [...]

SHOW MORE

Track 1 from Holiday in Rhode Island
Length: 00:03:29
Year: 2000
Track Description:
This songs screams sarcasm to me, and it probably is JUST me. It's hard not to sing along to singing like this.

SHOW LESS

10
Orbital : The Box, Part 2
This song may be typical in an Orbital style, but the song's video is what set the tone for me.
There [...]

SHOW MORE

Track 4 from In Sides
Length: 00:06:00
Year: 1997
Track Description:
This song may be typical in an Orbital style, but the song's video is what set the tone for me.
There was a show on MTV in the late 90's called Amp, and I think it came on around 12 or 1 am on Saturday or Friday nights, and all it would show was electronica videos and some lame dance stuff. It was like heaven as far as videos went. Weird daft punk videos, tricky, bowie, prodigy, underworld and other assorted videos that you couldn't see among the mainstream shit that was shown during the day. It was genius, and I think it gained popularity for about 5 minutes and left real quick.
http://www.yout ube.com/watch?v=_81Nr3SV2Z8

SHOW LESS

11
The Beatles : Eleanor Rigby
I'm not a fan at all, and I don't like Elvis either. I know songs because of my mom, and this song was always [...]

SHOW MORE

Track 16 from 1
Length: 00:02:06
Year: 2000
Track Description:
I'm not a fan at all, and I don't like Elvis either. I know songs because of my mom, and this song was always very strange and sad to me.

SHOW LESS

12
The Boomtown Rats : I Don't Like Mondays
"I want to shoooooooooooooooooooot the whole day down"

SHOW MORE

Track 6 from The Fine Art of Surfacing
Length: 00:04:18
Year: 1997
Track Description:
"I want to shoooooooooooooooooooot the whole day down"

SHOW LESS

13
Malcolm McLaren : About Her
It's too late to say you're sorry, nice somber outro song.

SHOW MORE

Track 12 from Kill Bill: Volume 2
Length: 00:04:52
Year: 2004
Track Description:
It's too late to say you're sorry, nice somber outro song.

SHOW LESS
Tag Board
You must log in to leave a tag
Stuff
Quick Jump
riotsheelds's other mixes
Related mixes
recent visitors
show all