[?]
Not a member? Sign-up now, it's free!
Login
[?]
These are links to some of the major sections in the mixtape collective.
Lists: Browse various lists that are generated by the loads of data we have collected.
Contests: Check out the latest contests, see previous winners, and find out how you can be a part
Music: Check out our ever-growing database of musical knowledge! Use it to find any artist, album, or track that has been entered since the birth of the site and rate and find detailed usage statistics.
Main
[?]
Tired of looking at the same old pages? Try checking out a random one, you never know what you might find...
Random!
Over In About An Hour: Volume 4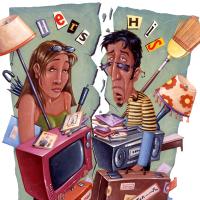 Over In About An Hour: Volume 4
Created by:
johnnyo
Tracks:
17
Length:
00:59:53
Keywords
1. relationships
2. moody
3. slow
Created on
8/16/06 09:48am
Level
6
Points
2632
Total visitors
76
Unique visitors
51
description:
This mix is about the failing, maintaining, empowering and renewing of relationships.
For more of the Over In About An Hour series and other mixtapes I've made visit
http://john.theobriens.ca/
The cover art is copyright 2006 Nathan Ota. Visit
http://www.nathanota.com/
for more of his work.
tracklist
1
The Submarines : Brighter Discontent
John Dragonetti and Blake Hazard pair up for musical and emotional journey on Declare a New State! This record [...]

SHOW MORE

Track 4 from Declare A New State
Length: 00:04:28
Year: 2006
Track Description:
John Dragonetti and Blake Hazard pair up for musical and emotional journey on Declare a New State! This record gets better with each listen

SHOW LESS

2
Oscar Peterson : Every Time We Say Goodbye
The gifted Canadian pianist tackles the Cole Porter songbook.

SHOW MORE

Track 6 from Oscar Peterson Plays The Cole Porter Songbook
Length: 00:02:21
Year: 0000
Track Description:
The gifted Canadian pianist tackles the Cole Porter songbook.

SHOW LESS

3
Joshua Radin : Winter
A record so good that I want a physical copy of it. Three separate trips to the local shops and I'm still em [...]

SHOW MORE

Track 7 from We Were Here
Length: 00:03:26
Year: 2006
Track Description:
A record so good that I want a physical copy of it. Three separate trips to the local shops and I'm still empty handed. He gets lots of play on the Last Kiss soundtrack.

SHOW LESS

4
Josh Ritter : You Don't Make It Easy Babe
First learned about Josh Ritter during my Hear Music days in Seattle. Fortunate to see him play in a wide rang [...]

SHOW MORE

Track 3 from Hello Starling
Length: 00:02:32
Year: 2003
Track Description:
First learned about Josh Ritter during my Hear Music days in Seattle. Fortunate to see him play in a wide range of settings and this track always stood out as a highlight during his performances.

SHOW LESS

5
Tullycraft : Sent To The Moon
This came up as a recommendation while using Yahoo! Music earlier today. Liked the slight change of pace it ad [...]

SHOW MORE

Track 11 from Beat, Surf, Fun
Length: 00:04:17
Year: 0000
Track Description:
This came up as a recommendation while using Yahoo! Music earlier today. Liked the slight change of pace it added to the mix.

SHOW LESS

6
R.E.M. : Leave (alternative version)
This version in my opinion is much better than the album take.

SHOW MORE

Track 9 from In Time: The Best of R.E.M. 1988-2003 (bonus disc: Rarities and B-Sides)
Length: 00:04:43
Year: 2003
Track Description:
This version in my opinion is much better than the album take.

SHOW LESS

7
Feist : Let It Die
Can't say anything new about this record that hasn't already been said. Add it to your collection if you h [...]

SHOW MORE

Track 3 from Let It Die
Length: 00:02:55
Year: 2004
Track Description:
Can't say anything new about this record that hasn't already been said. Add it to your collection if you haven't got it already. Waiting for the next Feist disc due soon.

SHOW LESS

8
Nick Drake : Know
Nick Drake. Alone. From the album "Pink Moon".

SHOW MORE

Track 7 from Pink Moon
Length: 00:02:25
Year: 1972
Track Description:
Nick Drake. Alone. From the album "Pink Moon".

SHOW LESS

9
Cat Power : Maybe Not
Chan Marshall's vocals and minimalist production leave lots of space for mind to wander.

SHOW MORE

Track 10 from You Are Free
Length: 00:04:21
Year: 2003
Track Description:
Chan Marshall's vocals and minimalist production leave lots of space for mind to wander.

SHOW LESS

10
The Weakerthans : Left & Leaving
Left & Leaving - The first of three Canadian songs in a row. Search around online for MP3s of these guys and S [...]

SHOW MORE

Track 7 from Left & Leaving
Length: 00:04:45
Year: 2000
Track Description:
Left & Leaving - The first of three Canadian songs in a row. Search around online for MP3s of these guys and Sarah Harmer's performance at the CBC's Glenn Gould Studios in Toronto, ON.

SHOW LESS

11
Sarah Harmer : Coffee Stain
Storytelling is part of the art of great songwriting. Sarah captures both in this track from "You Were Here".

SHOW MORE

Track 10 from You Were Here
Length: 00:02:55
Year: 2000
Track Description:
Storytelling is part of the art of great songwriting. Sarah captures both in this track from "You Were Here".

SHOW LESS

12
Neil Young : Look Out For My Love
Neil, minor key, and a restrained Crazy Horse.

SHOW MORE

Track 3 from Comes A Time
Length: 00:04:05
Year: 1978
Track Description:
Neil, minor key, and a restrained Crazy Horse.

SHOW LESS

13
Gram Parsons : She
I love the Emmylou Harris version of this song. The original contains as much passion as those that followed

SHOW MORE

Track 5 from GP
Length: 00:04:59
Year: 1972
Track Description:
I love the Emmylou Harris version of this song. The original contains as much passion as those that followed

SHOW LESS

14
Loretta Lynn : Miss Being Mrs.
From the 2004 disc she and Jack White worked on. Worthy of a place in any record collection.

SHOW MORE

Track 12 from Van Lear Rose
Length: 00:02:50
Year: 2004
Track Description:
From the 2004 disc she and Jack White worked on. Worthy of a place in any record collection.

SHOW LESS

15
Mike O'Neill : Something Nice
Used to play hockey against Mike when we were growing up. He crafts beautiful light pop songs that are always [...]

SHOW MORE

Track 2 from What Happens Now?
Length: 00:02:28
Year: 0000
Track Description:
Used to play hockey against Mike when we were growing up. He crafts beautiful light pop songs that are always over before I'm ready for them to be. Download the album over at the Zunior.com store.

SHOW LESS

16
Jose Gonzalez : Heartbeats
Love this record especially with the headphones on.

SHOW MORE

Track 4 from Veneer
Length: 00:02:40
Year: 0000
Track Description:
Love this record especially with the headphones on.

SHOW LESS

17
Dolorean : The Light Behind My Head
Thanks to Tim Ziegler for hooking me on Dolorean a few years back. A significant number of spins for this one [...]

SHOW MORE

Track 4 from Not Exotic
Length: 00:03:43
Year: 0000
Track Description:
Thanks to Tim Ziegler for hooking me on Dolorean a few years back. A significant number of spins for this one as the Starbucks crew spent many late nights on the Third Street Promenade building out the Hear Music Coffeehouse in Santa Monica, CA.

SHOW LESS
Tag Board
You must log in to leave a tag
Stuff
Quick Jump
johnnyo's other mixes
Related mixes
recent visitors
show all