[?]
Not a member? Sign-up now, it's free!
Login
[?]
These are links to some of the major sections in the mixtape collective.
Lists: Browse various lists that are generated by the loads of data we have collected.
Contests: Check out the latest contests, see previous winners, and find out how you can be a part
Music: Check out our ever-growing database of musical knowledge! Use it to find any artist, album, or track that has been entered since the birth of the site and rate and find detailed usage statistics.
Main
[?]
Tired of looking at the same old pages? Try checking out a random one, you never know what you might find...
Random!
Nature's Onions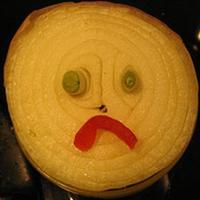 Nature's Onions
Created by:
sfigato
Tracks:
15
Length:
00:58:01
Keywords
1. Mix Contest 2
2. Mix Contest 2
3. Mix Contest 2
Created on
8/24/06 08:52am
Level
6
Points
2835
Total visitors
160
Unique visitors
73
This mix was ranked #6 out of 30 entries for this contest
description:
Sad songs. This mix is all sad songs. Sad, all up in your guts. Do you feel that? That's sadness, getting all up in there.
tracklist
1
Half Japanese : Ball and Chain
Here we have Half Japanese covering Big Mama Thornton with great result. Jad Fair's scream throughout the song [...]

SHOW MORE

Track 13 from Sing No Evil
Length: 00:03:09
Year: 1984
Track Description:
Here we have Half Japanese covering Big Mama Thornton with great result. Jad Fair's scream throughout the song sounds like that of a 12 year old girl in a torture chamber. Awesome. Sad.

SHOW LESS

2
Toy Love : Toy Love Song
Toy Love were about the best thing to ever come out of New Zealand, and surely one of the most under-appreciat [...]

SHOW MORE

Track 9 from Toy Love
Length: 00:02:43
Year: 1980
Track Description:
Toy Love were about the best thing to ever come out of New Zealand, and surely one of the most under-appreciated post-punk groups of their era. Toy Love were the starting point for Chris Knox, who would later go on to form The Tall Dwarfs, as well a solo career. Oh, and the song is sad. In the chorus he questions whether a friends suicide would have ill-effect on him. A sad position to be in, indeed.

SHOW LESS

3
Split Enz : My Mistake
Another group from New Zealand. Split Enz were the first vehicle of the Finn Brothers, who weould become accou [...]

SHOW MORE

Track 2 from Dizrythmia
Length: 00:03:02
Year: 1977
Track Description:
Another group from New Zealand. Split Enz were the first vehicle of the Finn Brothers, who weould become accountable for the crime that was Crowded House. They had a hit in America with "I Got You", but they were pretty much creatively drained at that point. However, before younger brother Neil Finn became the main song writer of the group, they had a string of really great albums. And the song I put on the mix is sad.It's about love-lost. That's some sad shit.

SHOW LESS

4
The Mekons : Rosanne
One of my favorite songs of all-time, although I'm not a huge Mekons fan. The original late-70's version of th [...]

SHOW MORE

Track 8 from Punk Rock
Length: 00:02:30
Year: 2003
Track Description:
One of my favorite songs of all-time, although I'm not a huge Mekons fan. The original late-70's version of the song wasn't much to get excited over, but the version they would go on to perform live (and release in 2003) had some really great energy to it. The song is about a guy declaring his love for a woman to the extent that he would allow himself to be a cuckold. Due to it's sad, yet oddly uplifting, feel it ended up in heavy rotation during my last couple of break-ups. To it's credit, it stands alone outside of the context of the memories I have of those situations; the song defeated my ex-girlfriends and the drama. But it's still sad. Sad.

SHOW LESS

5
The Gun Club : Carry Home
Gun Club: good group, sad song.

SHOW MORE

Track 1 from Miami
Length: 00:03:16
Year: 1982
Track Description:
Gun Club: good group, sad song.

SHOW LESS

6
Josef K : Young And Stupid
Josef K were the primary influence of The Smiths, so it shouldn't be hard for one to imagine how one of their [...]

SHOW MORE

Track 5 from It's Kinda Funny
Length: 00:03:47
Year: 1980
Track Description:
Josef K were the primary influence of The Smiths, so it shouldn't be hard for one to imagine how one of their songs might be sad. It has the word "funny" in the title, but believe, it's sad.

SHOW LESS

7
The Feelies : Moscow Nights
The Feelies: Great group, sad song. And more should be appreciative of the kind of their guitar work, some of [...]

SHOW MORE

Track 7 from Crazy Rhythms
Length: 00:04:33
Year: 1980
Track Description:
The Feelies: Great group, sad song. And more should be appreciative of the kind of their guitar work, some of which can be found in this song (sad). Million and Mercer weren't exactly Jimmy Page-clones, but they far exceeded their peers.

SHOW LESS

8
Kimberley Rew : Fighting Someone's War
Sad song from former Soft-Boys lead guitarist Kimberly Rew. Like both of the Finn Brothers, Rew was a talented [...]

SHOW MORE

Track 4 from Bible Of Bop
Length: 00:04:03
Year: 1982
Track Description:
Sad song from former Soft-Boys lead guitarist Kimberly Rew. Like both of the Finn Brothers, Rew was a talented musician who would inexplicably he go on to commit a music felony, as he was partly responsible for the song "Walking On Sunshine" as a member of Katrina & The Waves. However, unlike that song, "Fighting Someone's War" is top-notch quality. And sad. Suicide and such.

SHOW LESS

9
The Chills : Pink Frost
Another great New Zealand group (is there a word like "anglophile" for New Zealand?). "Pink Frost" is a story [...]

SHOW MORE

Track 7 from Kaleidoscope World
Length: 00:04:01
Year: 1986
Track Description:
Another great New Zealand group (is there a word like "anglophile" for New Zealand?). "Pink Frost" is a story about of a man with his dying girlfriend in his arms, who he presumably killed (although it's not explained how), and man is he sad about it.

SHOW LESS

10
Robyn Hitchcock : Television
Robyn Hitchcok is another ex-Soft Boy. And he is a genius. "Television" is one of the creepiest songs ever wri [...]

SHOW MORE

Track 1 from Spooked
Length: 00:06:22
Year: 2005
Track Description:
Robyn Hitchcok is another ex-Soft Boy. And he is a genius. "Television" is one of the creepiest songs ever written. It's about a man having a love-affair with his television set. No metaphor there, either. A man who is litarly in love with his television. You would think such an idea would come off forced, or over-the-top, but nope. Hitchcock really treated it as if it were a genuinely sad love-ballad and it works, although it's deeply satirical, still.

SHOW LESS

11
Slapp Happy : Who's Gonna Help Me Now
Krautrock group here, featuring amazing vocals from german broad Dagmar Krause. The song is about something sa [...]

SHOW MORE

Track 0 from Sort of
Length: 00:02:28
Year: 1972
Track Description:
Krautrock group here, featuring amazing vocals from german broad Dagmar Krause. The song is about something sad happening to her, and it's sad.

SHOW LESS

12
Karen Dalton : Sweet Substitute
It's too bad Karen Dalton's recording career was so short, because she was one of the few folk artists I can s [...]

SHOW MORE

Track 1969 from It's So Hard To Tell Who's Going To Love You The Best
Length: 00:02:39
Year: 1969
Track Description:
It's too bad Karen Dalton's recording career was so short, because she was one of the few folk artists I can stomach. She was apparently a legend in the NYC folk community, admired by Dylan, etc. She never did manage to gain much attention outside of that circle, though. And she was a sad lady. "Substitute" is actually a pretty clever song. It's about a woman claiming to be crazy about a new "substitute" she found for a past-love. It's sad, obviously.

SHOW LESS

13
Neil Young : ambulance blues
Here we have Neil Young. Pissed off and sad.

SHOW MORE

Track 8 from on the beach
Length: 00:08:56
Year: 1974
Track Description:
Here we have Neil Young. Pissed off and sad.

SHOW LESS

14
Grifters : Return to Cinder
The Grifters might be the only early 90's slack-rock groups I care for, although they had more of a blues base [...]

SHOW MORE

Track 10 from Ain't My Lookout
Length: 00:04:47
Year: 1996
Track Description:
The Grifters might be the only early 90's slack-rock groups I care for, although they had more of a blues based backbone (and could actually play their instruments). This song, which is sad, is a little out of character for them. But it succeeds in it's attempt at sadness.

SHOW LESS

15
Oneida : Know
I'm tired of writing descriptions. Oneida. Sad. Have a nice day.

SHOW MORE

Track 9 from The Wedding
Length: 00:01:45
Year: 2005
Track Description:
I'm tired of writing descriptions. Oneida. Sad. Have a nice day.

SHOW LESS
Tag Board
You must log in to leave a tag
Stuff
Quick Jump
sfigato's other mixes
Related mixes
recent visitors
show all