[?]
Not a member? Sign-up now, it's free!
Login
[?]
These are links to some of the major sections in the mixtape collective.
Lists: Browse various lists that are generated by the loads of data we have collected.
Contests: Check out the latest contests, see previous winners, and find out how you can be a part
Music: Check out our ever-growing database of musical knowledge! Use it to find any artist, album, or track that has been entered since the birth of the site and rate and find detailed usage statistics.
Main
[?]
Tired of looking at the same old pages? Try checking out a random one, you never know what you might find...
Random!
Could You Repeat the Question?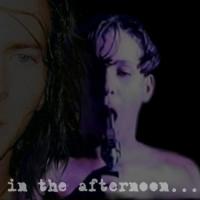 Could You Repeat the Question?
Created by:
nopolian
Tracks:
14
Length:
00:52:40
Keywords
1. Mix Contest 3
2. Mix Contest 3
3. Mix Contest 3
Created on
9/07/06 03:05pm
Level
4
Points
1982
Total visitors
92
Unique visitors
52
This mix was ranked #13 out of 15 entries for this contest
description:
this mix focuses mostly on the aspects of school that make you never want to step back into those buildings again. most of my scholastic experience was in a sheltered, mostly-white catholic school. if you go to your 10 or 20 year reunion simply to verify that those people are as crazy as you now think they are, you may want to play this mix in the car on the way there.
tracklist
1
Tripping Daisy : Same Dress New Day
i wore an uncomfortable uniform through 8th grade. so when i could finally be comfortable on my first day of [...]

SHOW MORE

Track 6 from I Am an Elastic Firecracker
Length: 00:03:31
Year: 1995
Track Description:
i wore an uncomfortable uniform through 8th grade. so when i could finally be comfortable on my first day of high school, i discovered that i hadn't learned what kinds of clothes go together. just imagine me in steel-toed boots, basketball shorts, and a button down blue shirt. (and don't forget the 2pac hat, mothafucka!) yeah, i caused discomfort.

SHOW LESS

2
Physics : Seven-11ths
physics was my favorite subject, and i was really good at fractions.

SHOW MORE

Track 2 from 1999-11-21
Length: 00:08:33
Year: 2004
Track Description:
physics was my favorite subject, and i was really good at fractions.

SHOW LESS

3
Solex : Take That Gum Out!
"stop talking!" that's what i got the most.

SHOW MORE

Track 11 from The Laughing Stock of Indie Rock
Length: 00:02:30
Year: 2004
Track Description:
"stop talking!" that's what i got the most.

SHOW LESS

4
Wasted Youth : Blind Nuns
pretty self-explanatory. they weren't blind, though, physically.

SHOW MORE

Track 12 from Reagan's In
Length: 00:02:41
Year: 1981
Track Description:
pretty self-explanatory. they weren't blind, though, physically.

SHOW LESS

5
Unwound : Life Achievement Award
the motivational mantra of principals, teachers, and coaches. do what we say or you'll DIE because you didn't [...]

SHOW MORE

Track 8 from Challenge for a Civilized Society
Length: 00:05:10
Year: 1998
Track Description:
the motivational mantra of principals, teachers, and coaches. do what we say or you'll DIE because you didn't graduate.

SHOW LESS

6
Beck : Loser
easy track, i know, but it epitomizes most of our experiences in high school. but most of the non-losers i re [...]

SHOW MORE

Track 1 from Mellow Gold
Length: 00:03:55
Year: 1994
Track Description:
easy track, i know, but it epitomizes most of our experiences in high school. but most of the non-losers i remember are pretty pathetic today. way to peak at 16!

SHOW LESS

7
Azure Ray : Displaced
a bit more representative of the girls i remember liking back in school, but the displaced part applies to us [...]

SHOW MORE

Track 2 from Azure Ray
Length: 00:03:41
Year: 2001
Track Description:
a bit more representative of the girls i remember liking back in school, but the displaced part applies to us all.

SHOW LESS

8
Fatlip : What's Up Fatlip?
though usually blind to my social shortcomings, i like to think i would've been proud of them had i not been o [...]

SHOW MORE

Track 18 from The Loneliest Punk
Length: 00:03:22
Year: 2005
Track Description:
though usually blind to my social shortcomings, i like to think i would've been proud of them had i not been oblivious to them.

SHOW LESS

9
Nobuo Uematsu : Judgment Day
what was school but a recurring judgment day? getting dissected and evaluated by your teachers and peers.

SHOW MORE

Track 80 from Final Fantasy, Vol. 7
Length: 00:00:00
Year: 1997
Track Description:
what was school but a recurring judgment day? getting dissected and evaluated by your teachers and peers.

SHOW LESS

10
Foil : Weird Kid
if you only knew. maybe i'll post a picture on my profile of me back in the 5th grade.

SHOW MORE

Track 8 from Never Got Hip
Length: 00:03:46
Year: 2000
Track Description:
if you only knew. maybe i'll post a picture on my profile of me back in the 5th grade.

SHOW LESS

11
Dead Prez : 'They' Schools
columbus day! yay!!

SHOW MORE

Track 3 from Lets Get Free
Length: 00:05:06
Year: 2000
Track Description:
columbus day! yay!!

SHOW LESS

12
Optiganally Yours : I'm Bad at Sports
yeah, i was fat for 13 of my 16 years of education.

SHOW MORE

Track 3 from Exclusively Talentmaker
Length: 00:02:15
Year: 2000
Track Description:
yeah, i was fat for 13 of my 16 years of education.

SHOW LESS

13
Heavy Vegetable : Bully
but in reality, we grow to pity nelson muntz.

SHOW MORE

Track 10 from Frisbie
Length: 00:01:31
Year: 1995
Track Description:
but in reality, we grow to pity nelson muntz.

SHOW LESS

14
Electric Flag : Freak Out
omg,liketotallymylifeissorelevantandeveryth ingisahugefreakingdealicouldgoonandonforever

SHOW MORE

Track 15 from You Are What You Eat (OST)
Length: 00:06:39
Year: 1968
Track Description:
omg,liketotallymylifeissorelevantandeveryth ingisahugefreakingdealicouldgoonandonforever

SHOW LESS
Tag Board
You must log in to leave a tag
Stuff
Quick Jump
nopolian's other mixes
Related mixes
recent visitors
show all