[?]
Not a member? Sign-up now, it's free!
Login
[?]
These are links to some of the major sections in the mixtape collective.
Lists: Browse various lists that are generated by the loads of data we have collected.
Contests: Check out the latest contests, see previous winners, and find out how you can be a part
Music: Check out our ever-growing database of musical knowledge! Use it to find any artist, album, or track that has been entered since the birth of the site and rate and find detailed usage statistics.
Main
[?]
Tired of looking at the same old pages? Try checking out a random one, you never know what you might find...
Random!
Homecoming '06 - '07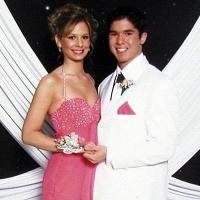 Homecoming '06 - '07
Created by:
Azuken
Tracks:
12
Length:
01:06:27
Keywords
1. Hangout
2. Jams
3. Relax
Created on
9/20/06 10:51pm
Level
3
Points
1691
Total visitors
54
Unique visitors
31
description:
The Mix ill be putting on my ipod specificly for this event. Music both me and my date will enjoy. Chill and relax. Yet fun.

FYI, I have no clue who the picture is.
tracklist
1
Death Cab for Cutie : Soul Meets Body
A fun song to start off the night. Get us happy, excited, and a sing along all in the smae song. HAHA.

SHOW MORE

Track 2 from Plans
Length: 00:03:50
Year: 2005
Track Description:
A fun song to start off the night. Get us happy, excited, and a sing along all in the smae song. HAHA.

SHOW LESS

2
Modest Mouse : Lives
A slow song to get us in the mood. I love this song, its amazing. Plus she is a modest mouse fan.

SHOW MORE

Track 13 from The Moon and Antarctica
Length: 00:03:18
Year: 2000
Track Description:
A slow song to get us in the mood. I love this song, its amazing. Plus she is a modest mouse fan.

SHOW LESS

3
Sufjan Stevens : Chicago
Amazing song. Thats all that needs to be said.

SHOW MORE

Track 9 from Illinoise
Length: 00:06:04
Year: 2005
Track Description:
Amazing song. Thats all that needs to be said.

SHOW LESS

4
Gym Class Heroes : Make Out Club
Me and my date both love gym class heroes and I love this song. Its perfect.

SHOW MORE

Track 4 from The Papercut Chronicles
Length: 00:04:43
Year: 0000
Track Description:
Me and my date both love gym class heroes and I love this song. Its perfect.

SHOW LESS

5
Radiohead : My Iron Lung
This song is more for me. I love Radiohead, She really dosent, but o-well.

SHOW MORE

Track 1 from My Iron Lung
Length: 00:04:37
Year: 1994
Track Description:
This song is more for me. I love Radiohead, She really dosent, but o-well.

SHOW LESS

6
Ramones : blitzkrieg bop
Would probably listen to this song before the dance. Get us excited and ready to break it down... HAR HAR.

SHOW MORE

Track 9 from ramones mania
Length: 00:02:11
Year: 0000
Track Description:
Would probably listen to this song before the dance. Get us excited and ready to break it down... HAR HAR.

SHOW LESS

7
Rancid : Arrested in Shanghai
Ska is Amazing.
Rancid is Ska.
Therefore, Rancid is Amazing

SHOW MORE

Track 8 from Indestructible
Length: 00:04:11
Year: 2003
Track Description:
Ska is Amazing.
Rancid is Ska.
Therefore, Rancid is Amazing

SHOW LESS

8
Jimi Hendrix : Castles Made of Sand
A slow song i can cruise to. Makes me want to just make out.

SHOW MORE

Track 13 from Experience Hendrix
Length: 00:02:47
Year: 1998
Track Description:
A slow song i can cruise to. Makes me want to just make out.

SHOW LESS

9
Wilco : Reservations
More Indie/Acoustic style music. Relaxing to some, amazing to most.

SHOW MORE

Track 11 from Yankee Hotel Foxtrot
Length: 00:07:23
Year: 2002
Track Description:
More Indie/Acoustic style music. Relaxing to some, amazing to most.

SHOW LESS

10
Modest Mouse : I Came As A Rat
This song to me is like putting a mask on. You come as many differnt things but you always are what you are. Y [...]

SHOW MORE

Track 12 from The Moon and Antarctica
Length: 00:03:48
Year: 2000
Track Description:
This song to me is like putting a mask on. You come as many differnt things but you always are what you are. You cant be fake with your date.

SHOW LESS

11
Ray Charles : What'd I Say, Parts I & II
This is something I would probably hear at dinner at a nice restraunt. Plus ray charles is awesome.

SHOW MORE

Track 6 from The Very Best of Ray Charles
Length: 00:06:27
Year: 2000
Track Description:
This is something I would probably hear at dinner at a nice restraunt. Plus ray charles is awesome.

SHOW LESS

12
Pink Floyd : Dogs
Hows about some classic rock to finish it off. Nice guitar solo we can both jam to. Amazing.

SHOW MORE

Track 2 from Animals
Length: 00:17:08
Year: 1977
Track Description:
Hows about some classic rock to finish it off. Nice guitar solo we can both jam to. Amazing.

SHOW LESS
Tag Board
You must log in to leave a tag
Stuff
Quick Jump
Azuken's other mixes
Related mixes
recent visitors
show all