[?]
Not a member? Sign-up now, it's free!
Login
[?]
These are links to some of the major sections in the mixtape collective.
Lists: Browse various lists that are generated by the loads of data we have collected.
Contests: Check out the latest contests, see previous winners, and find out how you can be a part
Music: Check out our ever-growing database of musical knowledge! Use it to find any artist, album, or track that has been entered since the birth of the site and rate and find detailed usage statistics.
Main
[?]
Tired of looking at the same old pages? Try checking out a random one, you never know what you might find...
Random!
PUNY HUMANS, WE ARE YOUR FRIENDS.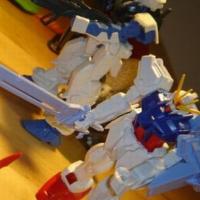 PUNY HUMANS, WE ARE YOUR FRIENDS.
Created by:
Strike88
Tracks:
10
Length:
00:37:32
Keywords
1. Mix Contest 4 - Robots
2. Mix Contest 4 - Robots
3. Mix Contest 4 - Robots
Created on
10/03/06 10:57pm
Level
5
Points
2305
Total visitors
79
Unique visitors
40
This mix was ranked #12 out of 14 entries for this contest
description:
The conquest of this planet and the enslavement of its people shall be a simple task... indeed.
tracklist
1
Brainiac : Flash Ram
this is a song by robots about monsters.

SHOW MORE

Track 2 from Electro-Shock For President
Length: 00:03:34
Year: 1997
Track Description:
this is a song by robots about monsters.

SHOW LESS

2
Death from Above 1979 : Do It! (live)
Robots friggin rock hard

SHOW MORE

Track 3 from Heads Up EP
Length: 00:02:30
Year: 2002
Track Description:
Robots friggin rock hard

SHOW LESS

3
Broadcast : Black Cat
there are no wires in a black cat, but they're still nice pets for robots

SHOW MORE

Track 0 from Tender Buttons
Length: 00:03:58
Year: 2005
Track Description:
there are no wires in a black cat, but they're still nice pets for robots

SHOW LESS

4
Chicks on Speed : Fashion Rules
Robots dress better than monsters. case in point

SHOW MORE

Track 0 from Fashion Rules
Length: 00:04:52
Year: 0000
Track Description:
Robots dress better than monsters. case in point

SHOW LESS

5
Felix da Housecat : Watching Cars Go By
I am no cyber whore

SHOW MORE

Track 0 from Devin Dazzle & The Neon Fever
Length: 00:05:27
Year: 0000
Track Description:
I am no cyber whore

SHOW LESS

6
Figurine : Batteries (Can't Help Me Now)
Robots are made especially to fight monsters

SHOW MORE

Track 6 from Transportation+Communication=Love
Length: 00:02:55
Year: 0000
Track Description:
Robots are made especially to fight monsters

SHOW LESS

7
Ladytron : Paco!
Robots have high tech surveillance equipment and watch the monsters every move.

SHOW MORE

Track 6 from 604
Length: 00:03:00
Year: 2001
Track Description:
Robots have high tech surveillance equipment and watch the monsters every move.

SHOW LESS

8
Miss Kitten : Clone Me
In a war the robots would win because of their superior army and their abiltiy to make clones, duh.

SHOW MORE

Track 9 from I COM
Length: 00:04:06
Year: 0000
Track Description:
In a war the robots would win because of their superior army and their abiltiy to make clones, duh.

SHOW LESS

9
Mount Sims : Black Sunglasses
being a robot can be so glamorous.

SHOW MORE

Track 0 from Ultra Sex
Length: 00:04:51
Year: 0000
Track Description:
being a robot can be so glamorous.

SHOW LESS

10
The Knife : Wanting to Kill
Robots can brutalize monsters any day.

SHOW MORE

Track 10 from Hannah Med H
Length: 00:02:19
Year: 2006
Track Description:
Robots can brutalize monsters any day.

SHOW LESS
Tag Board
You must log in to leave a tag
Stuff
Quick Jump
Strike88's other mixes
Related mixes
recent visitors
show all