[?]
Not a member? Sign-up now, it's free!
Login
[?]
These are links to some of the major sections in the mixtape collective.
Lists: Browse various lists that are generated by the loads of data we have collected.
Contests: Check out the latest contests, see previous winners, and find out how you can be a part
Music: Check out our ever-growing database of musical knowledge! Use it to find any artist, album, or track that has been entered since the birth of the site and rate and find detailed usage statistics.
Main
[?]
Tired of looking at the same old pages? Try checking out a random one, you never know what you might find...
Random!
Oak Trees Falling on Def Ears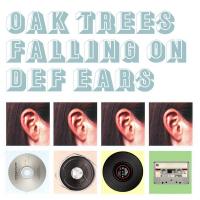 Oak Trees Falling on Def Ears
Created by:
ShinyObject
Tracks:
15
Length:
01:06:58
Keywords
1. Mix Contest 7
2. Mix Contest 7
3. Mix Contest 7
Created on
12/08/06 01:28am
Level
6
Points
2658
Total visitors
137
Unique visitors
62
This mix was ranked #4 out of 28 entries for this contest
description:
I was talkin' to some folks back stage and...ahh..... They said some of ya'll like the taste of tequila.
tracklist
1
The Clash : The Magnificent Seven
Dooga Dooga Dooga Dooga Doo . . Do Do.

SHOW MORE

Track 1 from Sandinista! (Disc 1)
Length: 00:05:33
Year: 0000
Track Description:
Dooga Dooga Dooga Dooga Doo . . Do Do.

SHOW LESS

2
The Judy's : Dogs
The Judy's were a Texas New Wave phenom. Catchy like Devo. "Dogs they tell me when to kill"

SHOW MORE

Track 6 from Wonderful World of Appliances EP
Length: 00:02:22
Year: 1980
Track Description:
The Judy's were a Texas New Wave phenom. Catchy like Devo. "Dogs they tell me when to kill"

SHOW LESS

3
The Stooges : Loose
This song makes me want to put on a fully-loaded beer helmet, drive my Camry 180 mph with my knees while strok [...]

SHOW MORE

Track 2 from Funhouse
Length: 00:03:33
Year: 1970
Track Description:
This song makes me want to put on a fully-loaded beer helmet, drive my Camry 180 mph with my knees while stroking a komodo dragon with one hand and firing live rounds into the tires of oncoming traffic with the other hand.

SHOW LESS

4
Karen Finley : Yam Jam
You'll never look at Granny the same once Finley is finished with her.

SHOW MORE

Track 3 from Tales of Taboo 12"
Length: 00:06:30
Year: 1986
Track Description:
You'll never look at Granny the same once Finley is finished with her.

SHOW LESS

5
The Legendary Stardust Cowboy : Paralysed
The Stardust Cowboy is a funny, fearless one man band. Michael Bolton is a humorless, talentless one man poop [...]

SHOW MORE

Track 5 from Rockabilly Psychosis and The Garage Diseas
Length: 00:02:25
Year: 1989
Track Description:
The Stardust Cowboy is a funny, fearless one man band. Michael Bolton is a humorless, talentless one man poop factory. Michael's buddy Kenny G could cover the bugle part.

SHOW LESS

6
ABC : Be Near Me
I've never had that feeling either. Aaaaaaaargh! Wait...Does everything Dave Matthews ever urped up count as o [...]

SHOW MORE

Track 2 from How To Be A Zillionaire!
Length: 00:03:39
Year: 1985
Track Description:
I've never had that feeling either. Aaaaaaaargh! Wait...Does everything Dave Matthews ever urped up count as one track?

SHOW LESS

7
Foghat : Slow Ride
Everyone on the floor for an all-skate.

SHOW MORE

Track 3 from Fool For The City
Length: 00:08:14
Year: 1975
Track Description:
Everyone on the floor for an all-skate.

SHOW LESS

8
Bing Crosby & The Andrews Sisters : Pistol Packin' Mama
Big Bing Bang and his Bitches are going to bust a cap in your ass.

SHOW MORE

Track 6 from Bing Crosby's Gold Records
Length: 00:03:03
Year: 1997
Track Description:
Big Bing Bang and his Bitches are going to bust a cap in your ass.

SHOW LESS

9
Echo and the Bunnymen : The Cutter
That's better.

SHOW MORE

Track 1 from Porcupine
Length: 00:01:27
Year: 1983
Track Description:
That's better.

SHOW LESS

10
Massive Attack Vs. Mad Professor : Bumper Ball Dub-Karmacoma
Let's all call the Mad Professor and get him to make our Track 6(s) listenable

SHOW MORE

Track 3 from No Protection
Length: 00:05:59
Year: 1995
Track Description:
Let's all call the Mad Professor and get him to make our Track 6(s) listenable

SHOW LESS

11
TRS-80 : Hand Over Fist
I found these guys on the foundmagazine site a couple of years ago. I stumbled across this in the store yeste [...]

SHOW MORE

Track 3 from Shake Hands With Danger
Length: 00:05:09
Year: 2003
Track Description:
I found these guys on the foundmagazine site a couple of years ago. I stumbled across this in the store yesterday and I can't take it off. Catchy bedroom analog electro.

SHOW LESS

12
Journey : Wheel in the Sky
In 1983 there was a Journey videogame that was so lame. The objective: Help Steve Perry and his friends collec [...]

SHOW MORE

Track 3 from Journey - Greatest Hits
Length: 00:04:14
Year: 1988
Track Description:
In 1983 there was a Journey videogame that was so lame. The objective: Help Steve Perry and his friends collect their instruments which have been scattered throughout the galaxies so they can perform a concert for intergalactic peace. Once they are performing you have to fight off the groupies who are aching for some Canadian bacon. There is rumor of a forthcoming Styx first-person shooter game in which you try and murder the band before they get together and create Mr Roboto.

SHOW LESS

13
Roxanne Shante : Brothers Ain't Shit
Roxanne started rapping in 1984 when she was 14. About the only female rap artist I listen to. Hilarious and [...]

SHOW MORE

Track 12 from Cold Chillin'
Length: 00:04:56
Year: 2001
Track Description:
Roxanne started rapping in 1984 when she was 14. About the only female rap artist I listen to. Hilarious and indignant. She once sued Janet Jackson for stealing her music. Mad flow.

SHOW LESS

14
X : Beyond and Back
This is just one of the 21 songs from the "Urgh! A Music War" movie and soundtrack that pretty much changed th [...]

SHOW MORE

Track 19 from Urgh! A Music War
Length: 00:02:45
Year: 1981
Track Description:
This is just one of the 21 songs from the "Urgh! A Music War" movie and soundtrack that pretty much changed the course of music for me. Echo & The Bunnymen, Wall of Voodoo, Klaus Nomi, Devo, Gang of Four, XTC, Cramps all captured live.

SHOW LESS

15
Can : Little Star of Bethlehem
There's something so damned cheerful about this song. And then it freaks out. And then it comes back. A warm [...]

SHOW MORE

Track 7 from Delay 1968
Length: 00:07:09
Year: 0000
Track Description:
There's something so damned cheerful about this song. And then it freaks out. And then it comes back. A warm blanket, indeed.

SHOW LESS
Tag Board
You must log in to leave a tag
Stuff
Quick Jump
ShinyObject's other mixes
Related mixes
recent visitors
show all