[?]
Not a member? Sign-up now, it's free!
Login
[?]
These are links to some of the major sections in the mixtape collective.
Lists: Browse various lists that are generated by the loads of data we have collected.
Contests: Check out the latest contests, see previous winners, and find out how you can be a part
Music: Check out our ever-growing database of musical knowledge! Use it to find any artist, album, or track that has been entered since the birth of the site and rate and find detailed usage statistics.
Main
[?]
Tired of looking at the same old pages? Try checking out a random one, you never know what you might find...
Random!
I THREW UP IN YOUR DRINKING WATER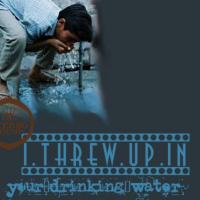 I THREW UP IN YOUR DRINKING WATER
Created by:
ParYen
Tracks:
15
Length:
00:54:13
Keywords
1. Mix Contest 7
2. Mix Contest 7
3. Mix Contest 7
Created on
12/11/06 11:14pm
Level
6
Points
2516
Total visitors
128
Unique visitors
60
This mix was ranked #5 out of 28 entries for this contest
description:
For the most part with this mix I'm continuing to represent the underrepresented genre of hip hop on this site (aside, of course, from the periodic RJD2, DJ Shadow, and Deltron tracks that pop up-- and others, of course!!!).

As a refresh...
01. Your Favorite Album Opener
02. A Song About Animals
03. A Song That Makes You Want To Commit A Felony
04. A Song About Sex
05. A Song Michael Bolton Should Cover
06. The Worst Song In The World
07. Wildcard: Your Guilty Pleasure
08. "If Snoop Dogg's 'Doggystyle' Came Out In 1944"
09. A Song < 2:00
10. A Remix Better Than The Original
11. A Song From The Last Record You Purchased
12. A Song That References Video Games
13. A Song With A Swear Word In The Title
14. The Song That Got You Through High School
15. Your Favorite Album Closer

Thanks for stopping by, and enjoy.
tracklist
1
Lootpack : Da Antidote
01. Your Favorite Album Opener...
Such a quirky, otherw0rldly introduction to a dope record. JUST FORMUL [...]

SHOW MORE

Track 1 from Soundpieces: Da Antidote!
Length: 00:01:34
Year: 1999
Track Description:
01. Your Favorite Album Opener...
Such a quirky, otherw0rldly introduction to a dope record. JUST FORMULATE THE ANTIDOTE!!!

SHOW LESS

2
The Forest Fires Collective : Mutant Moose
02. A Song About Animals...
A pretty little song about a mutant moose. What's so great about this track [...]

SHOW MORE

Track 16 from The Forest Fires Collective
Length: 00:02:27
Year: 2001
Track Description:
02. A Song About Animals...
A pretty little song about a mutant moose. What's so great about this track is that one of the emcee's name is Mad Squirrel, and he references the chocolate drink Yoo-hoo. You gotta love it.

SHOW LESS

3
Ron Artest : I Like My Song
03. A Song That Makes You Want To Commit A Felony...
Because when I listen to this I feel like almost, ju [...]

SHOW MORE

Track 18 from My World
Length: 00:04:40
Year: 2006
Track Description:
03. A Song That Makes You Want To Commit A Felony...
Because when I listen to this I feel like almost, just almost, pushing Ron off of a building. Or something.

SHOW LESS

4
Five Deez : Sexual For Elizabeth
04. A Song About Sex...
I'm actually surprised more people on this site don't listen to Five Deez, or jus [...]

SHOW MORE

Track 7 from Koolmotor
Length: 00:05:17
Year: 2001
Track Description:
04. A Song About Sex...
I'm actually surprised more people on this site don't listen to Five Deez, or just Fat Jon the Ample Soul Physician (the producer). My guess is that they just don't know about them/him. Non hip hop fans enjoy Fat Jon's soundscapes. Check him out.

SHOW LESS

5
Ol' Dirty Bastard : Shimmy Shimmy Ya
05. A Song Michael Bolton Should Cover...
I'd pay to hear Michael Bolton singing ODB's entire lyrics on t [...]

SHOW MORE

Track 2 from Return to the 36 Chambers
Length: 00:02:41
Year: 1995
Track Description:
05. A Song Michael Bolton Should Cover...
I'd pay to hear Michael Bolton singing ODB's entire lyrics on this track.
"...I get psycho, killerrrrr, Norman Bates!"
Even the backwards parts!

SHOW LESS

6
Aaron Carter : That's How I Beat Shaq
06. The Worst Song In The World...
It's hard not to throw up when I hear this. His "My Internet Girl" so [...]

SHOW MORE

Track 6 from Aaron's Party (Come Get It)
Length: 00:03:24
Year: 2000
Track Description:
06. The Worst Song In The World...
It's hard not to throw up when I hear this. His "My Internet Girl" song on the same album might be a close second.

SHOW LESS

7
Lil' Troy : Wanna Be A Baller
07. Wildcard: Your Guilty Pleasure...
I can't get enough of this song. I listened to it when it first hi [...]

SHOW MORE

Track 4 from Sitting Fat Down South
Length: 00:05:55
Year: 1999
Track Description:
07. Wildcard: Your Guilty Pleasure...
I can't get enough of this song. I listened to it when it first hit the airwaves (thanks to my little sis for letting me borrow her radio walkman during my summer workouts back home). I still listen to it this day. Something about it. "Now we worldwide..."

SHOW LESS

8
Doc Pomus : My Good Pott
08. "If Snoop Dogg's 'Doggystyle' Came Out In 1944"...
Can't you hear these words coming out of Snoop's m [...]

SHOW MORE

Track 20 from Stompin' at the Savoy: Harlem Nocturne, 1944-1947
Length: 00:02:42
Year: 2005
Track Description:
08. "If Snoop Dogg's 'Doggystyle' Came Out In 1944"...
Can't you hear these words coming out of Snoop's mouth; or at least back in the day? "Morning, noon, and nighttime too, I need my good pot(t) all day through..."

SHOW LESS

9
Sach : Suckas Play My Back
09. A Song < 2:00...
Love this track. "A four letter word to describe your demise..." Then Sach (former [...]

SHOW MORE

Track 1 from Suckas Hate Me
Length: 00:01:29
Year: 2002
Track Description:
09. A Song < 2:00...
Love this track. "A four letter word to describe your demise..." Then Sach (formerly 1/2 of The Nonce) proceeds to spell out his name and rip the mic.
Lo-fi LA underground!

SHOW LESS

10
Public Enemy : Nighttrain (Get Up Get Involved Throwdown Mixx)
10. A Remix Better Than The Original...
I always liked this Pete Rock remix (featuring CL Smooth) better [...]

SHOW MORE

Track 1 from Single
Length: 00:04:35
Year: 1992
Track Description:
10. A Remix Better Than The Original...
I always liked this Pete Rock remix (featuring CL Smooth) better than the album version. People can really go wild to this track. I first had this remix on the cassette single back in middle school. "Y'all look out for the nighttrain!"

SHOW LESS

11
Madvillain : Shadows of Tomorrow (Instrumental)
11. A Song From The Last Record You Purchased...
It took me a while (2 years) to buy the instrumentals to [...]

SHOW MORE

Track 8 from Madvillainy Instrumentals
Length: 00:02:36
Year: 2004
Track Description:
11. A Song From The Last Record You Purchased...
It took me a while (2 years) to buy the instrumentals to this album. For whatever reason I like this instrumental better than the album/vocal version. It's repetitive, off-kilter, and spacey. Perfect.

SHOW LESS

12
Oh No : The Ride
12. A Song That References Video Games...
Madlib's little brother OH NO has a massive video game collecti [...]

SHOW MORE

Track 8 from The Disrupt
Length: 00:03:56
Year: 2005
Track Description:
12. A Song That References Video Games...
Madlib's little brother OH NO has a massive video game collection. Hear that beat? Old school Nintendo is fresh.

SHOW LESS

13
Positive K : How The F*?#! Would You Know
13. A Song With A Swear Word In The Title...
Are you surprised that an emcee with the word POSITIVE in hi [...]

SHOW MORE

Track 5 from The Skills Dat Pay Da Bills
Length: 00:05:14
Year: 1992
Track Description:
13. A Song With A Swear Word In The Title...
Are you surprised that an emcee with the word POSITIVE in his name has a song with a swear word in its title?

SHOW LESS

14
SFC : C-Mode Fizzunk
14. The Song That Got You Through High School...
I didn't have any overly tough times in high school that [...]

SHOW MORE

Track 4 from Illumination
Length: 00:04:18
Year: 1994
Track Description:
14. The Song That Got You Through High School...
I didn't have any overly tough times in high school that I needed a song to pull me through. HOWEVER, there were many songs that I continually played in my high school days (see my High School Beatdown mix for more) that I just love. For this one I wanted to mix it up with some positive LA hip hop from Sup the Chemist (his group was called SFC).
FRESHNESS.

SHOW LESS

15
Dudley Perkins : (Hidden Track)
15. Your Favorite Album Closer...
By far my favorite closer to an album. Dudley singing that old doo-wop [...]

SHOW MORE

Track 17 from A Lil' Light
Length: 00:03:25
Year: 2002
Track Description:
15. Your Favorite Album Closer...
By far my favorite closer to an album. Dudley singing that old doo-wop. I'm telling you, Dudley has got that real soul. When I play this for people, they either sit and stare blankly, or crack up laughing.
In all seriousness, Dudley Perkins and Neil Young are my two favorite singers.

SHOW LESS
Tag Board
You must log in to leave a tag
Stuff
Quick Jump
ParYen's other mixes
Related mixes
recent visitors
show all