[?]
Not a member? Sign-up now, it's free!
Login
[?]
These are links to some of the major sections in the mixtape collective.
Lists: Browse various lists that are generated by the loads of data we have collected.
Contests: Check out the latest contests, see previous winners, and find out how you can be a part
Music: Check out our ever-growing database of musical knowledge! Use it to find any artist, album, or track that has been entered since the birth of the site and rate and find detailed usage statistics.
Main
[?]
Tired of looking at the same old pages? Try checking out a random one, you never know what you might find...
Random!
The Alpha and Omega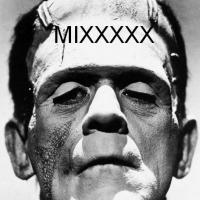 The Alpha and Omega
Created by:
siobahnit
Tracks:
15
Length:
00:53:57
Keywords
1. Mix Contest 7
2. Mix Contest 7
3. Mix Contest 7
Created on
12/14/06 01:05am
Level
6
Points
2517
Total visitors
92
Unique visitors
43
This mix was ranked #11 out of 28 entries for this contest
description:
Potpourri makes me think of loos that someone has just gone poo in.
tracklist
1
Travis : All I Wanna Do is Rock
1. My favourite album opener:
Hey, sexy lady. Won't you stop and share a minute with me founded on noth [...]

SHOW MORE

Track 1 from Good Feeling
Length: 00:03:52
Year: 1997
Track Description:
1. My favourite album opener:
Hey, sexy lady. Won't you stop and share a minute with me founded on nothing but good feelings? Do it. Do it, come on. Do it. This opening is so epic.


SHOW LESS

2
The Walkmen : The Rat
2. A Song About Animals:
People who are cruel and devious are just as low as rats. This is for all those [...]

SHOW MORE

Track 2 from Bows + Arrows
Length: 00:04:27
Year: 2004
Track Description:
2. A Song About Animals:
People who are cruel and devious are just as low as rats. This is for all those fair-weather friends, those good-looking assholes who play at being close, but should keep their goddamned distance.


SHOW LESS

3
Pilot : Magic
3. A Song that Makes Me Want to Commit a Felony:
For a senior project in high school psychology, I create [...]

SHOW MORE

Track 2 from Magic
Length: 00:03:06
Year: 1975
Track Description:
3. A Song that Makes Me Want to Commit a Felony:
For a senior project in high school psychology, I created a video collage of clips of bad social behaviour, set to cheery hits from the 60s and 70s. Everytime this song plays, I picture myself robbing a bank.


SHOW LESS

4
Tété : Emma Stanton
4. A Song About Sex:
The birds who look the most pudique ain't really, gents.


SHOW MORE

Track 2 from A la faveur de l'automne
Length: 00:02:51
Year: 2003
Track Description:
4. A Song About Sex:
The birds who look the most pudique ain't really, gents.


SHOW LESS

5
Beck : Loser
5. A Song Michael Bolton Should Cover:
You are a fucking loser, man. Fuck. Fuck you, guy.


SHOW MORE

Track 1 from Mellow Gold
Length: 00:03:55
Year: 1994
Track Description:
5. A Song Michael Bolton Should Cover:
You are a fucking loser, man. Fuck. Fuck you, guy.


SHOW LESS

6
Bill Medley : Friday Night's a Great Time for Football
6. The Worst Song in the World:
Lord have mercy on your fuckin soul, Bill Medley. How did you go from si [...]

SHOW MORE

Track 0 from The Last Boy Scout Soundtrack
Length: 00:02:11
Year: 0000
Track Description:
6. The Worst Song in the World:
Lord have mercy on your fuckin soul, Bill Medley. How did you go from singing in one of the most renowned duos in American musical history (The Righteous Brothers) to singing the actual words "Friday Night's a Great Night for Football" in the opening credits to "The Last Boy Scout" wearing a Canadian Tuxedo and sporting a ponytail, not to mention falsely playing the trumpet. Shaking head in quiet despair.

SHOW LESS

7
Larry Carlton, Martin Cohan, Blake Hunter & Robert Kraft : Who's The Boss? (Brand New Life)
7. Wildcard: Your Guilty Pleasure:
God, remember how badly you wanted Tony and Angela to get together? T [...]

SHOW MORE

Track 11 from Television's Greatest Hits, Volume 6: Remote Control
Length: 00:01:02
Year: 1996
Track Description:
7. Wildcard: Your Guilty Pleasure:
God, remember how badly you wanted Tony and Angela to get together? Theme songs in general are my guilty pleasure. I've got a list of more than 200 of them on my itunes. And I listen to them relentlessly. Everything from She-Ra to Welcome Back Kotter, to Mr. Belvedere to Baywatch, to Matlock to... you get the point.


SHOW LESS

8
The Platters : Twilight Time
8. "If Snoop Dogg's 'Doggystyle' Came Out In 1944"
It's twilight time. You know what that means: doin it [...]

SHOW MORE

Track 4 from 25 Super Oldies, Volume 1
Length: 00:02:46
Year: 0000
Track Description:
8. "If Snoop Dogg's 'Doggystyle' Came Out In 1944"
It's twilight time. You know what that means: doin it. Perhaps doggystyle.

SHOW LESS

9
David Bowie : Breaking Glass
9. A Song

SHOW MORE

Track 2 from Low
Length: 00:01:53
Year: 1977
Track Description:
9. A Song

SHOW LESS

10
Her Space Holiday : Something to Do With My Hands (Arab Strap Remix)
10. A Remix Better than the Original
First of all, the original version of this song is amazing in its ow [...]

SHOW MORE

Track 2 from The Young Machines Remix
Length: 00:03:26
Year: 2004
Track Description:
10. A Remix Better than the Original
First of all, the original version of this song is amazing in its own rite, with its subtle yearning lyrics masquerading as the most modest of men. with this remix, however, it becomes the cheeky invite that it truly is. "suck all my fingertips/until you kill all my prints/so your boyfriend has no clue/of how much i've been touching you."


SHOW LESS

11
Pharrell Williams : Young Girl/I Really Like You
11. A Song From the Last Record You Purchased
Okay, so I'm a little embarrassed to admit that I bought th [...]

SHOW MORE

Track 9 from In My Mind
Length: 00:08:13
Year: 2006
Track Description:
11. A Song From the Last Record You Purchased
Okay, so I'm a little embarrassed to admit that I bought this piece of crap, but it has some pretty good highlights. I do miss the old Neptune days, but Skateboard P still has a few catchy tricks up his sleeve. I still heart Jay-Z also.

SHOW LESS

12
Totally Radd!! : Mike Tyson's Punchout
12. A Song that References Video Games
One of the big pioneer games in the NES series. Take that, Glass [...]

SHOW MORE

Track 7 from Shark Attack Day Camp
Length: 00:02:27
Year: 0000
Track Description:
12. A Song that References Video Games
One of the big pioneer games in the NES series. Take that, Glass Joe, you sorry smude of humanity. This song is basically those three words repeated for several intense minutes. Watch the video on YouTube, where the band's frontman attempts to drink an entire gallon of milk, then vomits. It is said that it's an attempt made at every show.


SHOW LESS

13
Turbonegro : Don't Say Motherfucker, Motherfucker
13. A Song With a Swear Word in the Title:
Man I love Norwegians. This song highlights some genius one li [...]

SHOW MORE

Track 0 from Apocalypse Dudes
Length: 00:02:10
Year: 0000
Track Description:
13. A Song With a Swear Word in the Title:
Man I love Norwegians. This song highlights some genius one liners such as: "Don't need no vintage tits/Don't need no tight ass lips." I once dressed up as Euroboy for Halloween.


SHOW LESS

14
New Radicals : You Get What You Give
14. The Song that Got You Through High School
Everytime I think about this song I can't help but cry insi [...]

SHOW MORE

Track 0 from Maybe You've Been Brainwashed, Too
Length: 00:05:02
Year: 1998
Track Description:
14. The Song that Got You Through High School
Everytime I think about this song I can't help but cry inside and recall early morning drives in the fog to school, feeling justified and cool as hell for missing my first/second period classes. This song is the way of the future.


SHOW LESS

15
Prince : International Lover
15. Favourite Album Closer:
The reason I came to the states. Just kidding. No I'm not. Yes I am. No I [...]

SHOW MORE

Track 11 from 1999
Length: 00:06:36
Year: 1983
Track Description:
15. Favourite Album Closer:
The reason I came to the states. Just kidding. No I'm not. Yes I am. No I'm not. Yes I am... No I'm not. Such an unappreciated Prince song, but oh so worthy. Thank you for flying Prince International.


SHOW LESS
Tag Board
You must log in to leave a tag
Stuff
Quick Jump
siobahnit's other mixes
Related mixes
recent visitors
show all