[?]
Not a member? Sign-up now, it's free!
Login
[?]
These are links to some of the major sections in the mixtape collective.
Lists: Browse various lists that are generated by the loads of data we have collected.
Contests: Check out the latest contests, see previous winners, and find out how you can be a part
Music: Check out our ever-growing database of musical knowledge! Use it to find any artist, album, or track that has been entered since the birth of the site and rate and find detailed usage statistics.
Main
[?]
Tired of looking at the same old pages? Try checking out a random one, you never know what you might find...
Random!
Trapped in a Glass Case of Emotions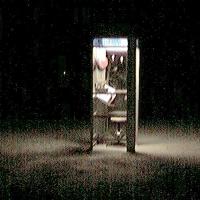 Trapped in a Glass Case of Emotions
Created by:
siobahnit
Tracks:
12
Length:
00:49:41
Keywords
1. Mix Contest 2
2. Mix Contest 2
3. Mix Contest 2
Created on
8/29/06 07:56pm
Level
5
Points
2464
Total visitors
102
Unique visitors
53
This mix was ranked #14 out of 30 entries for this contest
description:
Being sad, morose, or melancholy is an enormous part of being human, and seeing as how this world just keeps getting bigger, so do the feelings of loneliness. This comp is of songs that remind me of feeling that way, and having the knowledge that there are times when nobody can fucking help. Listen and weep, weiners.
tracklist
1
The Cars : Drive
This song is basically about feeling completely and utterly sorry for yourself -simply drowning in your sadnes [...]

SHOW MORE

Track 4 from Heartbeat City
Length: 00:03:54
Year: 1984
Track Description:
This song is basically about feeling completely and utterly sorry for yourself -simply drowning in your sadness. I know that everyone has at least once in their life sat in their car and cried whilst driving or being pulled over somewhere. Though Benjamin Orr's voice is a little cheesy in this song, it really stresses the main point of it all: "You can't go on thinking nothing's wrong."

SHOW LESS

2
Jimmy Eat World : Drugs Or Me
This song reminds me a lot of The Verve's "The Drugs Don't Work," and although both songs move me deeply, I pi [...]

SHOW MORE

Track 7 from Futures
Length: 00:06:25
Year: 2004
Track Description:
This song reminds me a lot of The Verve's "The Drugs Don't Work," and although both songs move me deeply, I picked this particular one because it truly voices the desperation of watching someone fall away from you. There is no end to the pain one feels when witnessing a drastic change in someone he or she loves or cares for. It is a deep and common hurt that occurs in everyone's life.

SHOW LESS

3
The Magnetic Fields : I Don't Really Love You Anymore
It is a sad truth that past bad experiences with love often harbour themselves deep within someone, and in tur [...]

SHOW MORE

Track 3 from i
Length: 00:02:33
Year: 2004
Track Description:
It is a sad truth that past bad experiences with love often harbour themselves deep within someone, and in turn, that person will manifest
those sarcastic insecurities into a relationship that is actually worth investing trust in. At face value, these lyrics are casually cruel, but under the bouncing strings and light melody, there is a very vulnerable
sadness.

SHOW LESS

4
The Libertines : Music When the Lights Go Out
"And alarm bells ring/When you say your heart still sings/When you're with me/Oh, darling, please forgive me/I [...]

SHOW MORE

Track 5 from The Libertines
Length: 00:03:02
Year: 2004
Track Description:
"And alarm bells ring/When you say your heart still sings/When you're with me/Oh, darling, please forgive me/I no longer hear the music." What a perfect way of saying that you have fallen out of love, but what a devastating realisation that you finally have to admit it.

SHOW LESS

5
Jeff Buckley : Lover, you should have come over
The title says it all: the should/could/would haves of relationships. The
countless hours looking back an [...]

SHOW MORE

Track 1 from Live at L'Olympia
Length: 00:07:47
Year: 2001
Track Description:
The title says it all: the should/could/would haves of relationships. The
countless hours looking back and wondering if it were salvageable if someone had done just one thing differently. Jeff Buckley knows how to communicate exquisite and angst-dripping sadness through his whispers
and screams.

SHOW LESS

6
Keane : Everybody's Changing
Who hasn't felt this way before? It is an eerie feeling to know that everyone around you can change within an [...]

SHOW MORE

Track 0 from Hopes And Fears
Length: 00:03:35
Year: 0000
Track Description:
Who hasn't felt this way before? It is an eerie feeling to know that everyone around you can change within an instant, but it is even more frightening to know that you can subsequently change without knowing it. Suddenly, it is all different, and you cannot even keep your own head together.

SHOW LESS

7
M83 : Don't Save Us from The Flames
Amidst the insistent banging of an electric keyboard, and the ambiguous sighs
of Nicolas Fromageau, it is [...]

SHOW MORE

Track 2 from Before the Dawn Heals Us
Length: 00:04:16
Year: 2005
Track Description:
Amidst the insistent banging of an electric keyboard, and the ambiguous sighs
of Nicolas Fromageau, it is apparent that there is some kind of battle being fought in this song. It makes me think of the slight hysteria that occurs within you when you have hit rock bottom, and you almost welcome the tears because you know you can't be fixed until you are
broken.

SHOW LESS

8
Death Cab for Cutie : Death of an Interior Decorator
This song is about being unable to know love without pain. Ben Gibbard based this song on director Woody Allen [...]

SHOW MORE

Track 9 from Transatlanticism
Length: 00:02:56
Year: 2003
Track Description:
This song is about being unable to know love without pain. Ben Gibbard based this song on director Woody Allen's only dramatic film "Interiors." It
is about a woman whose husband leaves her in her early 30s, to raise three extremely emotional and different daughters alone. They grow up,
get married, and have their own marital issues whilst the main
character still holds on to the hope that her husband will return. The film ends with her drowning herself after numerous failed suicide attempts, and it is said perfectly: "... walked into the angry sea/It felt just like falling in love again."

SHOW LESS

9
Django Reinhardt : I'll Never Smile Again
I normally connect to songs with well-written lyrics, but this particular
artist captures emotions so muc [...]

SHOW MORE

Track 0 from Django's Blues
Length: 00:02:42
Year: 0000
Track Description:
I normally connect to songs with well-written lyrics, but this particular
artist captures emotions so much better through his instrumentals. It
sounds like when you casually tell your friends that you are miserable, and they will really never know how true it is.

SHOW LESS

10
Damien Rice : Volcano
Oh, the King of Sadness, Damien Rice! I treasure this song because of its unique message. Most sad love songs [...]

SHOW MORE

Track 2 from 0
Length: 00:04:38
Year: 2003
Track Description:
Oh, the King of Sadness, Damien Rice! I treasure this song because of its unique message. Most sad love songs deal with the fact that one is being abandoned or betrayed, but this is about having to push a lover
away because you can no longer bear to stay with them. "You give me miles and miles of mountains/But I ask for the sea."

SHOW LESS

11
David Byrne : Glass, Concrete and Stone
The beauty in the humming cello and Dave Byrne's poetic way of expressing that nothing matters anymore makes t [...]

SHOW MORE

Track 1 from Grown Backwards
Length: 00:04:13
Year: 2004
Track Description:
The beauty in the humming cello and Dave Byrne's poetic way of expressing that nothing matters anymore makes this a true heartwrencher. He paints the scenario by saying "it is just a house/not a home" and that his "bags are down and packed/for traveling." It is basically a journey to
self-death and acknowledging oneself as a pretender.

SHOW LESS

12
Neil Diamond : Love on the Rocks
Most people hear "Neil Diamond" and think shiny shirts, hairy chests, and
drunken shouting. But I hear "N [...]

SHOW MORE

Track 0 from The Essential Neil Diamond (Disc 2)
Length: 00:03:40
Year: 0000
Track Description:
Most people hear "Neil Diamond" and think shiny shirts, hairy chests, and
drunken shouting. But I hear "Neil Diamond" and think "PURE
AWESOMENESS." The message in this tune really seals the deal, and the undebatable truth of "We all know this song." Just like we know all the rest of them.

SHOW LESS
Tag Board
You must log in to leave a tag
Stuff
Quick Jump
siobahnit's other mixes
Related mixes
recent visitors
show all