[?]
Not a member? Sign-up now, it's free!
Login
[?]
These are links to some of the major sections in the mixtape collective.
Lists: Browse various lists that are generated by the loads of data we have collected.
Contests: Check out the latest contests, see previous winners, and find out how you can be a part
Music: Check out our ever-growing database of musical knowledge! Use it to find any artist, album, or track that has been entered since the birth of the site and rate and find detailed usage statistics.
Main
[?]
Tired of looking at the same old pages? Try checking out a random one, you never know what you might find...
Random!
Unconditional Battery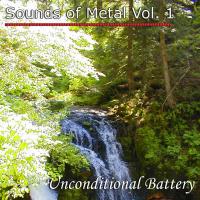 Unconditional Battery
Created by:
coreysprague
Tracks:
12
Length:
00:47:02
Keywords
1. thrash
2. speed
3. aggression
Created on
5/21/06 09:00pm
Level
6
Points
2605
Total visitors
149
Unique visitors
74
description:
thrash
v. thrashed, thrash·ing, thrash·es
v. tr.

1) To swing or strike in a manner suggesting the action of a flail: The alligator thrashed its tail.
2) To defeat utterly; vanquish.


This is my ultimate thrash mix, 10 years in the making.

--addendum--
I have intentionally left off many notable 'bigger' thrash bands from the 80's such as Kreator...this is because I didn't want this to become an 80's metal mix, so I instead wanted to have different artists from the past 20 years.
tracklist
1
Slayer : Angel of Death
It was a tough choice between this and 'Raining Blood', but despite the latter's brilliance (yes, I just said [...]

SHOW MORE

Track 1 from Reign In Blood
Length: 00:04:51
Year: 1986
Track Description:
It was a tough choice between this and 'Raining Blood', but despite the latter's brilliance (yes, I just said Slayer has moments of brilliance...what are you going to do about it?), 'Angel of Death' is far more representative of thrash.

The perfectly placed album opener for one of the greatest thrash albums of all time, no other explanation needed.

SHOW LESS

2
Believer : Idols Of Ignorance
We're going to follow one of the only old school thrash songs with an early 90's track that no one will be fam [...]

SHOW MORE

Track 4 from Sanity Obscure
Length: 00:04:44
Year: 1995
Track Description:
We're going to follow one of the only old school thrash songs with an early 90's track that no one will be familiar with.

Believer was a christian thrash band in the late 80's and early 90's. Now, before you say 'christian? bah', I have to explain a few things...First, these guys were fierce, second, lyrically I probably would identify them more as theological or philosophical. Anyway, these guys released three albums that are now out of print but they are all solid efforts. Their music combined the tech-styles of Atheist and thrash of the era. These guys were very progressive and unfortunately fell in the metal crash/rise of grunge in the early 90's.

SHOW LESS

3
At The Gates : Slaughter Of The Soul
Many would argue that isn't thrash. Yes that is probably true, these guys are quintessential swedith death. H [...]

SHOW MORE

Track 2 from Slaughter Of The Soul
Length: 00:03:04
Year: 1995
Track Description:
Many would argue that isn't thrash. Yes that is probably true, these guys are quintessential swedith death. However, I'm not a big fan of genre restrictions. Ultimately, it boils down to the fact that this song has one of the coolest riffs of all time, and as a whole it is fast and aggressive.

SHOW LESS

4
The Haunted : Dark Intentions
Decided to follow ATG with some more work from the Jensen brothers. This instrumental track opener is simple b [...]

SHOW MORE

Track 1 from The Haunted Made Me Do It
Length: 00:01:30
Year: 2000
Track Description:
Decided to follow ATG with some more work from the Jensen brothers. This instrumental track opener is simple but very effective...and very badass. This track serves as a bit of a break from the pummeling so far...

SHOW LESS

5
Darkane : Third
It is awesome on a mix when you can get the next song to be not only in the same key, but also start off with [...]

SHOW MORE

Track 2 from Insanity
Length: 00:03:59
Year: 2001
Track Description:
It is awesome on a mix when you can get the next song to be not only in the same key, but also start off with the same notes that ended the previous song.

Well, it gets pulled off in this case...plus this song is awesome. Darkane embrace the thrash-tech dichotomy and are certifiable riff-meisters. The opening riff sucks you in, but the pre-chorus/chorus riffs drive in the stake.

SHOW LESS

6
Carnal Forge : Hand of Doom
The origins of thrash came not just from badass riffs, but from pure speed. Carnal Forge have mastered the abi [...]

SHOW MORE

Track 2 from Please... Die!
Length: 00:03:49
Year: 2001
Track Description:
The origins of thrash came not just from badass riffs, but from pure speed. Carnal Forge have mastered the ability to write blistering single-note riffs that never cease to amaze me. The only thing more astonishing than this is their uncanny ability to have nearly every song they write sound the same. Although this makes their albums tiresome to listen to, it does mean that their tracks lend perfectly to mix inclusion.

All I can about this song is that I've learned guitar parts for every other guitar-tastic in this mix, and I still can't come close to playing one to speed. Prepare your ears for the Hand of DOOM!

The track ends on an abrupt stop, giving a few seconds of pause before the aggression to ensue...

SHOW LESS

7
Testament : D.N.R. (Do Not Resuscitate)
Starting off with one of the coolest introductions I've heard in a long time, Testament crafted an amazing p [...]

SHOW MORE

Track 1 from The Gathering
Length: 00:03:33
Year: 2000
Track Description:
Starting off with one of the coolest introductions I've heard in a long time, Testament crafted an amazing piece of thrash music. Testament proved in 2000 that despite problems (multiple members getting cancer including the lead singer with a nasty case of throat cancer!) they had it in them to release the best album of their nearly two-decade career.

One of the strongest songs on the album, D.N.R. is undeniably aggressive in the way thrash is meant to be.

With Dave Lombardo on drums (he's on 3 songs on this mix...is it a sign?), the awe-inspiring Steve DiGiorgio on fretless bass, and James Murphy on leads...I knew this album was going to be good. This song, and album, is a must hear for a true thrash head.

SHOW LESS

8
Extol : Thrash Synergy
Extol are another "religious" thrash band. Unfortunately, on their newer albums they dropped their two amazing [...]

SHOW MORE

Track 8 from Synergy
Length: 00:05:20
Year: 2003
Track Description:
Extol are another "religious" thrash band. Unfortunately, on their newer albums they dropped their two amazing guitar players and recruited an awful singer that makes them sound ridiculous.

That is beside the point though...on Synergy these guys set out to make a thrash album for the 21st century.

The riffing swirls around with fresh syncopation and off-tempo breaks. This stuff keeps you on your toes. Throw in a healthy dose of screaming and the thrash comes to life.

SHOW LESS

9
God Forbid : Better Days
Although I can't get into their newest effort, God Forbid crafted a beautiful album with 'Gone Forever', payin [...]

SHOW MORE

Track 3 from Gone Forever
Length: 00:03:53
Year: 2004
Track Description:
Although I can't get into their newest effort, God Forbid crafted a beautiful album with 'Gone Forever', paying homage to the thrash legends of their youth.

Full of tasty riffs, well-crafted (and often harmonized) guitar solos, and catchy hooks...these guys wreak of early Testament and Megadeth.

This song is one of the heavier tracks on the album and the one with the best-executed clean vocals (catchy, and don't detract from the heaviness)

SHOW LESS

10
Grip Inc. : Descending Darkness
A brief respite from the pummeling, this instrumental track is comprised of some pretty simple, but badass to [...]

SHOW MORE

Track 4 from Nemesis
Length: 00:02:00
Year: 1997
Track Description:
A brief respite from the pummeling, this instrumental track is comprised of some pretty simple, but badass tom-work by Dave Lombardo.

Aside from the drumming, the music is pretty sparse which should give some breathing room in this otherwise 'in-your-face' mix. Thankfully, with the addition of some cheesy synths and voice samples, this track most certainly maintains the dark mood of the mix.

In the final seconds the track fades into nothing, before...

SHOW LESS

11
Darkane : Innocence Gone
Duh nu-nu-nuh nu-nu-nuh Deeder Deet Deeder Deet ...

Man that riff is awesome, although I'm sure th [...]

SHOW MORE

Track 1 from Expanding Senses
Length: 00:04:43
Year: 2002
Track Description:
Duh nu-nu-nuh nu-nu-nuh Deeder Deet Deeder Deet ...

Man that riff is awesome, although I'm sure the effect is lost in typing...

This is the second song included by Darkane. The first song was included for its opening riff. This song, however, is included because it is actually really good.

On this album the band changed direction to focus more on songwriting. Unlike most metal bands that make this mistake, these guys miraculously pulled it off.

Anyway, this song is epic with a driving opening that will get the head of any thrash-nut swinging.

SHOW LESS

12
Megadeth : Rust in Peace... Polaris
This song is the last track off of Megadeth's epic 'Rust In Peace.' Often regarded as one of the best and most [...]

SHOW MORE

Track 9 from Rust In Peace
Length: 00:05:36
Year: 1990
Track Description:
This song is the last track off of Megadeth's epic 'Rust In Peace.' Often regarded as one of the best and most important thrash releases, I felt I would follow the trend I started by hitting it off with Slayer.

This song is an awesome conclusion to the thrash compilation. In typical old-Megadeth fashion, this song alone contains enough badass riffs for an entire album.

The track is actually two conjoined songs. The first 4 minutes (Rust In Peace) prep you with some groove-riffs before the hard-hitting Polaris comes in to finish you off in the end with a brief but blistering Friedman solo and 60 seconds of instrumental riffing that is definitive thrash.

SHOW LESS
Tag Board
You must log in to leave a tag
Stuff
Quick Jump
coreysprague's other mixes
Related mixes
recent visitors
show all