[?]
Not a member? Sign-up now, it's free!
Login
[?]
These are links to some of the major sections in the mixtape collective.
Lists: Browse various lists that are generated by the loads of data we have collected.
Contests: Check out the latest contests, see previous winners, and find out how you can be a part
Music: Check out our ever-growing database of musical knowledge! Use it to find any artist, album, or track that has been entered since the birth of the site and rate and find detailed usage statistics.
Main
[?]
Tired of looking at the same old pages? Try checking out a random one, you never know what you might find...
Random!
Big Takeover: A Mix to Stimulate Your Naughty Bits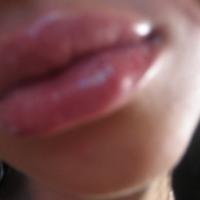 Big Takeover: A Mix to Stimulate Your Naughty Bits
Created by:
sledgbrainerd
Tracks:
21
Length:
01:19:43
Keywords
1. PEENIE
2. GINIE
3. MIX THAT IS GREAT AND IN MY TOP 3
Created on
4/12/07 09:41am
Level
6
Points
2844
Total visitors
75
Unique visitors
31
description:
Here is a mix I have been working on for awhile. The title comes from the fact that there are two versions of the song entitled "Big Takeover" on the mix. The [amazing] original is by Bad Brains [Good Version], and the [amazing] cover is by John Frusciante [Junkie Version].

I think everyone should enjoy this mix as there is something on here for all tastes and it all flows together amazingly well if I do say so myself.

Oh, and BTW, I think this might be in the Top 3 of mixes I've EVER made.
tracklist
1
Earth : Miami Morning Coming Down
Earth's new style is jawdroppingly beautiful. This new release has re-recordings of old "Drone-Metal" Earth so [...]

SHOW MORE

Track 3 from Hibernaculum
Length: 00:05:15
Year: 2007
Track Description:
Earth's new style is jawdroppingly beautiful. This new release has re-recordings of old "Drone-Metal" Earth songs in the new "Shiney Slow Western" Earth style. I wouldn't argue with anyone for not liking old Earth, but for anyone that likes Post-Rock, Give this album or HEX a listen.

SHOW LESS

2
Modest Mouse : Lounge
I recently revisited some old Modest Mouse and enjoyed a surprising amount of it. I'm not a fan of the newer [...]

SHOW MORE

Track 5 from This Is a Long Drive for Someone With Nothing to Think About
Length: 00:06:33
Year: 1996
Track Description:
I recently revisited some old Modest Mouse and enjoyed a surprising amount of it. I'm not a fan of the newer stuff, but there really is lots of interesting things in their back catalog. The Moon and Antarctica is amazing though.

SHOW LESS

3
764-Hero : Answers
Some good old-fashioned pacific northwest indie-rock. The singer from this band made an album with Spencer Mo [...]

SHOW MORE

Track 4 from Nobody Knows This is Everywhere
Length: 00:05:51
Year: 2002
Track Description:
Some good old-fashioned pacific northwest indie-rock. The singer from this band made an album with Spencer Moody from the Murder City Devils called THE BOOZE EXPLOSION. This music is nice.

SHOW LESS

4
Skeleton Key : Dear Reader
I saw this band open for Tomahawk and The Melvins. The singer had a cast on his leg from crashing on his bicy [...]

SHOW MORE

Track 8 from Fantastic Spikes Through Balloon
Length: 00:03:16
Year: 1997
Track Description:
I saw this band open for Tomahawk and The Melvins. The singer had a cast on his leg from crashing on his bicycle. They played a great set. I wonder whatever happened to them? I recommend checking them out. They have some stuff on Mike Patton's Ipecac Recordings.

SHOW LESS

5
John Frusciante : Big Takeover
I didn't even realize this was a cover until I heard the original. This is fantastic, and you never lose with [...]

SHOW MORE

Track 4 from Niandra LaDes / Usually Just A T-Shirt
Length: 00:03:18
Year: 0000
Track Description:
I didn't even realize this was a cover until I heard the original. This is fantastic, and you never lose with Frusciante. BUY THIS MAN'S MUSIC.

SHOW LESS

6
Big Business : Shields
How is Big Business not widely known as the best thing to happen to music in years? All I can say is that Jar [...]

SHOW MORE

Track 3 from Here Come the Waterworks
Length: 00:03:07
Year: 2007
Track Description:
How is Big Business not widely known as the best thing to happen to music in years? All I can say is that Jareds voice is the best in guitar music and this song is even a cautionary one. There is a line in it that leads me to believe that it is about the drummer of Karp who died in a boating accident or something.

SHOW LESS

7
Hella : Dull Fangs
1. This does not sound like Mars Volta. Just because the singer has a high-pitched voice doesn't mean he sin [...]

SHOW MORE

Track 9 from There's No 666 in Outer Space
Length: 00:06:08
Year: 2007
Track Description:
1. This does not sound like Mars Volta. Just because the singer has a high-pitched voice doesn't mean he sings like Cedric from TMV.
2. This shit kicks ass.
3. The More You think about the title of the album, the more true it is.

SHOW LESS

8
Amon Tobin : Bloodstone
I give this album my "YES YES YES" head move constantly. Get it. Amon Tobin + Kronos Quartet = YES.

SHOW MORE

Track 1 from The Foley Room
Length: 00:04:10
Year: 2007
Track Description:
I give this album my "YES YES YES" head move constantly. Get it. Amon Tobin + Kronos Quartet = YES.

SHOW LESS

9
Massive Attack : Live With Me
I haven't heard anything new that was so full of soul in a longtime. Whoever sings on this song can sing fore [...]

SHOW MORE

Track 0 from Collected
Length: 00:04:51
Year: 2006
Track Description:
I haven't heard anything new that was so full of soul in a longtime. Whoever sings on this song can sing forever as far as I'm concerned. This tune was covered by The Twilight Singers w/ Mark Lanegan.

SHOW LESS

10
Explosions In The Sky... : So Long, Lonesome
A pretty little ditty to bridge the gap. I am looking forward to checking these guys out at Coachella this ye [...]

SHOW MORE

Track 6 from All of the Sudden, I Miss Everyone
Length: 00:03:40
Year: 2007
Track Description:
A pretty little ditty to bridge the gap. I am looking forward to checking these guys out at Coachella this year. Among the Post-Rock/Wall-of-Sound bands they are nowhere near my favorites, but they have perked my interest.

SHOW LESS

11
The Avalanches : Etoh
Aaah, the Avalnches. When are we gonna hear some of your sweet ear-nectar again? If you don't know these guy [...]

SHOW MORE

Track 14 from Since I Left You
Length: 00:05:03
Year: 2000
Track Description:
Aaah, the Avalnches. When are we gonna hear some of your sweet ear-nectar again? If you don't know these guys by now, you are sooooo lame.

SHOW LESS

12
J Dilla : Two Can Win
I found this dudes stuff surprisingly enjoyable. Generally when there is this much hype (double especially ri [...]

SHOW MORE

Track 17 from Donuts
Length: 00:01:47
Year: 2006
Track Description:
I found this dudes stuff surprisingly enjoyable. Generally when there is this much hype (double especially right after they've died) there tends to be a little exaggerating of their greatness. But this disc is good. Quite good.

SHOW LESS

13
Quasimoto : Bus Ride
This tune cracks me up. If you've ever constantly been hit up for change. you will find it funny as well. I [...]

SHOW MORE

Track 0 from The Further Adventures of Lord Quas
Length: 00:02:58
Year: 2005
Track Description:
This tune cracks me up. If you've ever constantly been hit up for change. you will find it funny as well. I go back and forth with Quasimoto, but this is definately a classic and Madlib is the man.

SHOW LESS

14
JC Davis : Don't Ever Leave Me
I know nothing about this man besides that he's DJ Shadow's favorite funk maker and Shadow put this disc toget [...]

SHOW MORE

Track 4 from A New Day! The Complete Mus-I-Col Recordings of JC Davis
Length: 00:02:58
Year: 2005
Track Description:
I know nothing about this man besides that he's DJ Shadow's favorite funk maker and Shadow put this disc together because his stuff is really hard to come by. These are all of his recordings and there are only like 10 tracks on this whole CD. This tune in particular is absolutely amazing. If you dig old-school funk/R&B (or even if you don't) check this out.

SHOW LESS

15
Matmos : Solo Buttons for Joe Meek
Matmos is something new for me, but I can't get enough. The surf-y electronic sinister elements of this tune [...]

SHOW MORE

Track 8 from The Rose Has Teeth in the Mouth of the Beast
Length: 00:03:33
Year: 2006
Track Description:
Matmos is something new for me, but I can't get enough. The surf-y electronic sinister elements of this tune are straight dreamy.

SHOW LESS

16
The Jesus And The Mary Chain : Hole
Whoever entered this in got their name wrong. I'm starting to really dig on these guys. And just in time to [...]

SHOW MORE

Track 6 from Stoned And Dethroned
Length: 00:02:15
Year: 1994
Track Description:
Whoever entered this in got their name wrong. I'm starting to really dig on these guys. And just in time to see them at Coachella. The more I listen to them the more I think tey are a big influence on the Icarus Line album "Penance Soiree".

SHOW LESS

17
Bad Brains : Big Takeover
This tune has so much beauty within it I just want to cry. There should not be songs this good.

SHOW MORE

Track 0 from Bad Brains
Length: 00:02:57
Year: 1980
Track Description:
This tune has so much beauty within it I just want to cry. There should not be songs this good.

SHOW LESS

18
Pailhead : I Will Refuse
Ian MacKaye + Ministry = Pailhead. Great. That is all it is. Just Great.

SHOW MORE

Track 5 from Trait
Length: 00:04:21
Year: 1988
Track Description:
Ian MacKaye + Ministry = Pailhead. Great. That is all it is. Just Great.

SHOW LESS

19
Big Black : Tiny, King of the Jews
It took me a spell to wrap my head around this band. I think this is Steve Albini's band before Shellac, but [...]

SHOW MORE

Track 12 from Songs About Fucking
Length: 00:02:31
Year: 1987
Track Description:
It took me a spell to wrap my head around this band. I think this is Steve Albini's band before Shellac, but I could be way wrong about that.

SHOW LESS

20
The Locust : We Have Reached an Official
This song is of epic length by Locust standards. Either you like the Locust or you don't and Jon Raby doesn't [...]

SHOW MORE

Track 2 from New Erections
Length: 00:01:22
Year: 2007
Track Description:
This song is of epic length by Locust standards. Either you like the Locust or you don't and Jon Raby doesn't. I know that ever since he tried to break my door down to get me to turn it off, and then proceeded to tell me that I wasn't allowed to listen to that kind of music.

SHOW LESS

21
Nine Inch Nails : Just Like You Imagined
When I saw the Trailer for the 300, I was transported back to high school. Is that that kick ass NiN track fr [...]

SHOW MORE

Track 7 from The Fragile Disc 1
Length: 00:03:49
Year: 1999
Track Description:
When I saw the Trailer for the 300, I was transported back to high school. Is that that kick ass NiN track from the universally despised THE FRAGILE?! Yes it was, and yes NiN went down hillimmediately after that album was released and the STARFUCKERS, INC. video came out. They have been traveling further downhill since. They used to make music.

SHOW LESS
Tag Board
You must log in to leave a tag
Stuff
Quick Jump
sledgbrainerd's other mixes
Related mixes
recent visitors
show all