[?]
Not a member? Sign-up now, it's free!
Login
[?]
These are links to some of the major sections in the mixtape collective.
Lists: Browse various lists that are generated by the loads of data we have collected.
Contests: Check out the latest contests, see previous winners, and find out how you can be a part
Music: Check out our ever-growing database of musical knowledge! Use it to find any artist, album, or track that has been entered since the birth of the site and rate and find detailed usage statistics.
Main
[?]
Tired of looking at the same old pages? Try checking out a random one, you never know what you might find...
Random!
BOO!!!!!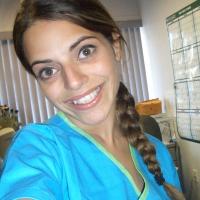 BOO!!!!!
Created by:
sledgbrainerd
Tracks:
15
Length:
01:12:29
Keywords
1. Mix Contest 7
2. Mix Contest 7
3. Mix Contest 7
Created on
12/10/06 01:36pm
Level
6
Points
2825
Total visitors
140
Unique visitors
64
This mix was ranked #3 out of 28 entries for this contest
description:
Despite this being more of a list contest than a mix contest, I tried to make my tape flow like a regular mix.
tracklist
1
The Clash : London Calling
Favorite Album Opener

The opener from one of the best albums of all-time.

SHOW MORE

Track 1 from London Calling
Length: 00:03:20
Year: 1979
Track Description:
Favorite Album Opener

The opener from one of the best albums of all-time.

SHOW LESS

2
NOMEANSNO : Humans
Song About Animals

A song about the animals that are currently ruling the world.

SHOW MORE

Track 2 from The Worldhood of the World (As Such)
Length: 00:04:11
Year: 1995
Track Description:
Song About Animals

A song about the animals that are currently ruling the world.

SHOW LESS

3
The Dillinger Escape Plan w/ Mike Patton : When Good Dogs Do Bad Things
Song That Makes Me Want to Commit Felonies

The title says it all.

SHOW MORE

Track 3 from Irony is a Dead Scene
Length: 00:06:00
Year: 2002
Track Description:
Song That Makes Me Want to Commit Felonies

The title says it all.

SHOW LESS

4
The Melvins : Going Blind
Song About Sex

Melvins covering Kiss. Gotta love songs about young girls.

SHOW MORE

Track 4 from Houdini
Length: 00:04:43
Year: 1993
Track Description:
Song About Sex

Melvins covering Kiss. Gotta love songs about young girls.

SHOW LESS

5
RJD2 : Here's What's Left (Remix)
Song Micheal Bolton Should Cover

This would give me goosebumps. Also known as the "hidden song" on [...]

SHOW MORE

Track 7 from Loose Ends
Length: 00:05:44
Year: 2003
Track Description:
Song Micheal Bolton Should Cover

This would give me goosebumps. Also known as the "hidden song" on Deadringer.

SHOW LESS

6
Girl Talk : Overtime
Worst Song In The World

If you add up all of the samples on this it equals the worst song of all-ti [...]

SHOW MORE

Track 15 from Night Ripper
Length: 00:02:15
Year: 2006
Track Description:
Worst Song In The World

If you add up all of the samples on this it equals the worst song of all-time. Yet somehow entertaining.

SHOW LESS

7
Too Short : Cocktales
Guilty Pleasure

What can I say? I like songs about bitches.

SHOW MORE

Track 2 from Cocktails
Length: 00:06:06
Year: 1995
Track Description:
Guilty Pleasure

What can I say? I like songs about bitches.

SHOW LESS

8
Peeping Tom : Your Neighborhood Spaceman (feat. Jel & Odd Nosdam)
If Doggystyle had Come out in '44

Then this would have come out in '57

SHOW MORE

Track 5 from Peeping Tom
Length: 00:05:45
Year: 2006
Track Description:
If Doggystyle had Come out in '44

Then this would have come out in '57

SHOW LESS

9
Boom Bip and Dose One : SQUARE[ ]......No Corners
Song Less than 2:00

SHOW MORE

Track 26 from Circle
Length: 00:01:37
Year: 2000
Track Description:
Song Less than 2:00

SHOW LESS

10
Isis : False Light (Ayal Naor (27) Carry edit)
Remix Better Than Original

Im not so sure this is necessarily better then the original but I listen [...]

SHOW MORE

Track 2 from Oceanic: Remixes and Reinterpretations (Disc 1)
Length: 00:07:52
Year: 2005
Track Description:
Remix Better Than Original

Im not so sure this is necessarily better then the original but I listen to it more.

SHOW LESS

11
Dead Meadow : Beyond the Fields We Know
Song From Album Last Purchased

I guess the absence of this band in the database, means no one on th [...]

SHOW MORE

Track 6 from Dead Meadow
Length: 00:09:31
Year: 2001
Track Description:
Song From Album Last Purchased

I guess the absence of this band in the database, means no one on this site takes drugs.

SHOW LESS

12
Faith No More : RV
Song That References Video Game

Tell me the music in this song wasn't lifted from the water levels [...]

SHOW MORE

Track 4 from Angel Dust
Length: 00:03:43
Year: 1992
Track Description:
Song That References Video Game

Tell me the music in this song wasn't lifted from the water levels on Super Mario Bros. I dare ya.

SHOW LESS

13
Pantera : fucking hostile
Song With Swear Word

This song fucks shit up.

SHOW MORE

Track 4 from Vuglar Display of Power
Length: 00:02:48
Year: 1992
Track Description:
Song With Swear Word

This song fucks shit up.

SHOW LESS

14
Red Hot Chili Peppers : Breaking the Girl
Song That Got Me Through High School

One song is not responsible for getting me through high school [...]

SHOW MORE

Track 3 from Blood Sugar Sex Magik
Length: 00:04:55
Year: 1991
Track Description:
Song That Got Me Through High School

One song is not responsible for getting me through high school. I do, however, remember enjoying this album quite a bit while I smoked pot, which incidently is responsible for getting me through high school.

SHOW LESS

15
The Murder City Devils : Every Shitty Thing
Favorite Album Closer

Perfect "period" for that whole "sentence".

SHOW MORE

Track 13 from Empty Bottles, Broken Hearts
Length: 00:03:59
Year: 0000
Track Description:
Favorite Album Closer

Perfect "period" for that whole "sentence".

SHOW LESS
Tag Board
You must log in to leave a tag
Stuff
Quick Jump
sledgbrainerd's other mixes
Related mixes
recent visitors
show all