[?]
Not a member? Sign-up now, it's free!
Login
[?]
These are links to some of the major sections in the mixtape collective.
Lists: Browse various lists that are generated by the loads of data we have collected.
Contests: Check out the latest contests, see previous winners, and find out how you can be a part
Music: Check out our ever-growing database of musical knowledge! Use it to find any artist, album, or track that has been entered since the birth of the site and rate and find detailed usage statistics.
Main
[?]
Tired of looking at the same old pages? Try checking out a random one, you never know what you might find...
Random!
Amanda's Choice: Music Inspired by 2007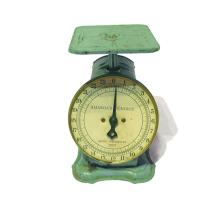 Amanda's Choice: Music Inspired by 2007
Created by:
meander
Tracks:
22
Length:
01:18:54
Keywords
1. annual
2. review
3. 2007
Created on
3/30/08 08:13pm
Level
3
Points
1695
Total visitors
34
Unique visitors
14
description:
In January of 2007 I "temporarily" moved into my cousin's attic. That was over a year ago and I'm still here. This is partially because the rental situation in Vancouver is insane but also I really enjoy living here. There are four of us in the house along with a 3-legged, teacup Chihuahua who weighs less than a kilogram. I never thought I could love a dog you could put in your purse, but apparently I can.

My cousins are collectors of all sorts and the house is filled with the most interesting things from their travels and the thrift store. One of my cousin's collections is a series of scales – the cover art here is one of them that I changed to match the "colour of her new life."

2007 marked the year I turned 30 (my "almost" cougar year), the year I ran my first 10-km race, kayaked Desolation Sound, started a garden, and saw so much awesome music! Some musical highlights from the year include the last Rheostatics show ever at Massey Hall in Toronto (insert a sniffle and a moment of silence here), Bluesfest in Ottawa, Hillside Festival in Guelph, and Bumbershoot in Seattle. All this great music made it really difficult to narrow down the list this year. You'll notice some obvious gaps, like the fact there's no Radiohead on here (gasp!) and The Shins (which I missed at Bumbershoot due to crazy cross-boarder traffic. I'm still annoyed about that). Maybe Smith, Patrick Watson, Julie Dorion, Jenn Grant, and the Inbreds version of Dopefiends and Boozehounds also missed the cut due to lack of space.

I hope you enjoy it.

tracklist
1
Okkervil River : Our Live is Not a Movie or Maybe
I don't believe that Okkervil River were not on my radar before 2007! Seriously, why wasn't I in the know [...]

SHOW MORE

Track 1 from The Stage Names
Length: 00:04:25
Year: 2007
Track Description:
I don't believe that Okkervil River were not on my radar before 2007! Seriously, why wasn't I in the know before? All those wasted years when I could have been listening to them. Kind of like the years before I realized that I love cherries and avocadoes.

I saw OR play Richards in September and I've become a steadfast fan ever since. This album was in heavy rotation throughout the year. What really sold me on OR was their live show. I was amazed with how tight the band was. At one point, Will stopped in the middle of the song to ask for more vocal in his monitor and then started telling the story of the song, and the entire band launched right back into the song where they left off at that point of the story. It was seamless and it was awesome.


SHOW LESS

2
Wintersleep : Weighty Ghost
My attic is really cute. It is painted crazy, bright colours and has sloping ceilings that give it a cozy fee [...]

SHOW MORE

Track 1 from Welcome to the night sky
Length: 00:03:01
Year: 2007
Track Description:
My attic is really cute. It is painted crazy, bright colours and has sloping ceilings that give it a cozy feel. It also may or may not have a ghost.

Why? Well, I was taking to a friend of my cousin's who had slept in the attic when he was house sitting. He scared me shitless with his talk about "Oh. You're in the attic. Have you noticed anything…(pause)…unusual?" Apparently he was so unnerved when he was house sitting that he ended up sleeping with the lights on while he was here. I'm not one for ghosts and I was hearing strange noises before we had this conversation. I also saw some crazy lights. My response was how I deal with a lot of challenges in my life – ignore it and hope it will go away. I slept with earplugs for at least seven months to avoid hearing anything. I'm much better now.

This Wintersleep song is a nod to that experience. Plus I just love it. It gets stuck in my brain.


SHOW LESS

3
Rock Plaza Central : My Children, Be Joyful
Rock Plaza Central reminds me a lot of Neutral Milk Hotel. Chris Eaton has this garglely, slightly nasal voic [...]

SHOW MORE

Track 3 from Are we not horses?
Length: 00:05:51
Year: 2006
Track Description:
Rock Plaza Central reminds me a lot of Neutral Milk Hotel. Chris Eaton has this garglely, slightly nasal voice that somehow works. We saw them play at Hillside and they put on a great show. But their instrumentation alone would assure that - violin, accordion, banjo, mandolin, trumpets, trombones, guitar, and drums. They even had a 6-year old girl on stage playing glock! It was odd, but again, it worked.

I bought this album for my cousin for his birthday and as a result I have heard it a lot this year. Good thing I love it, but really, what's not to love about an album entirely about robotic horses from outer space??


SHOW LESS

4
The New Pornographers : Myriad Harbour
I was torn between Destroyer's 3000 Flowers and this one by the new pornographers. Obviously this track one [...]

SHOW MORE

Track 4 from Challengers
Length: 00:04:00
Year: 2007
Track Description:
I was torn between Destroyer's 3000 Flowers and this one by the new pornographers. Obviously this track one out. I love the "I took a train I took a plane" "−Ah, who cares you always end up in the city." Finally a new pornographer's album with a lot of Dan Bejar tracks! He's been very underrated in the New Pornographers. Sure Neko kicks some vocal ass, but Dan needs more air time. I just really admire his "these are my songs, take them or leave them" attitude.

SHOW LESS

5
The Weakerthans : Civil Twilight
THE WEAKERTHANS PUT OUT A NEW ALBUM IN 2007!! YAY!!! These guys are one of my favourite Canadian bands. You [...]

SHOW MORE

Track 1 from Reunion Tour
Length: 00:03:18
Year: 2007
Track Description:
THE WEAKERTHANS PUT OUT A NEW ALBUM IN 2007!! YAY!!! These guys are one of my favourite Canadian bands. You can't help but love them. I really like this song for the picture that John K paints about a bus driver who is haunted by a past relationship. He spends the song seeing his ex in the face of every rider, reflecting on what happened, and dwelling in a state akin to regret. You get a sense that it's hard for him to heal since every other hour his route passes the house where things fell apart.

I saw the Weakerthans once again this year at the Commadore. They are so delightful live. John K has a perpetual budda smile – possibly because the entire audience is singing along to every lyric or maybe he was smiling so much because Jim Bryson playing with them. Regardless, they were charming as usual.


SHOW LESS

6
Regina Spektor : on the Radio
I can't listen to too much Regina Spector as her songs seep into my brain and haunt me for days. But I have [...]

SHOW MORE

Track 4 from begin to hope
Length: 00:03:22
Year: 2006
Track Description:
I can't listen to too much Regina Spector as her songs seep into my brain and haunt me for days. But I have this one on here as I did a couple radio interviews this year – one for Co-op Radio on the VPSN's position on Eco-Density and the other an interview on CBC Radio One's Quirks & Quarks talking about green buildings and sustainable communities. Quirks & Quarks (aka, one of favourite radio shows) reminds me of Saturday mornings when I was young and my parents would pick me up after my art class. We'd drive home – or to Tim Horton's – while Quarks played on the radio.

I also saw the "love fest" that was the Regina Specktor concert at the Commodore. She was rather amazing, shy, endearing, and unassuming and the crowd was in love with her.


SHOW LESS

7
great aunt ida : we say no
Ida Nelsen was a fixture in the Vancouver music scene. Unfortunately she moved to Toronto this year. A bunch [...]

SHOW MORE

Track 3 from How they fly
Length: 00:02:45
Year: 2006
Track Description:
Ida Nelsen was a fixture in the Vancouver music scene. Unfortunately she moved to Toronto this year. A bunch of us caught her send off show in Vancouver and I was glad I did. Great Aunt Ida is one of those bands who I have missed about 8 times. Either they were opening and I got their too late, or they played after I left. Her voice simply amazes me. I like the piano in this song and how the intro takes 16 bars before she starts to sing.

SHOW LESS

8
Kimya Dawson : Tire Swing
A friend of mine introduced me to Kimya Dawson this year, and I am so glad he did! I love her simple arrangem [...]

SHOW MORE

Track 1 from Remember That I Love You
Length: 00:03:08
Year: 0000
Track Description:
A friend of mine introduced me to Kimya Dawson this year, and I am so glad he did! I love her simple arrangements and low-fi recordings that have such a communal, collaborative feel about them. And her lyrics are so witty. I just love her really honest depictions of these personal struggles that are completely unpretentious and mixed with scrabble references. After I made this mix, I saw Juno and I have since heard her everywhere – including Chapters.

SHOW LESS

9
David Maslove : Northern Wish
David Maslove is one of my all-time most favourite people and he has a knack for giving me fabulous presents. [...]

SHOW MORE

Track 1 from David Maslove
Length: 00:03:45
Year: 2007
Track Description:
David Maslove is one of my all-time most favourite people and he has a knack for giving me fabulous presents. This is one of them. It's a recording of him playing one of my favourite Rheostatics tunes. Dave and I are friends because of the Rheostatics. I had a Rheos poster on my wall in residence, and he took one look at the poster, asked who was the Rheos fan and we were great friends ever since. It was only fitting that we went to the last final Rheostatics show together. We've seen them together I would say at least a dozen times.

SHOW LESS

10
The Acorn : Dents
I had a hard time choosing exactly what Acorn song to put on this mix. Their new album is spectacular, and it [...]

SHOW MORE

Track 2 from Tin Fist
Length: 00:04:13
Year: 2006
Track Description:
I had a hard time choosing exactly what Acorn song to put on this mix. Their new album is spectacular, and it is getting heaps of completely deserved attention. This song though is from their Tin Fist EP. It was the banjo that swayed me. That and I love the line "Let me be the one you're running too."

I am really proud of these guys! Check out their new album Glory Hope Mountain, or better yet, catch them live. They do not disappoint, and I'm not just saying that because they are my friends.


SHOW LESS

11
Great Lake Swimmers : Your Rocky Spine
I spent a LOT of time in Calgary this year for work. A lot. My office has the unenviable task of working wit [...]

SHOW MORE

Track 1 from Ongiara
Length: 00:03:36
Year: 2007
Track Description:
I spent a LOT of time in Calgary this year for work. A lot. My office has the unenviable task of working with the City to merge their Land Use and Transportation Plan to create a new integrated plan that is built around smart growth principles. In other words, we are helping them move from a sprawl type development pattern to something hopefully more compact and liveable. If you've ever been to Calgary, you'll understand that this may be an impossible task. As a result, I've flown over the Rocky Mountains several times this year. I was listening to this tune once while watching the endless points from the foothills, the Rockies and the Selkriks from the plane window. I thought it only fitting to put this song on.

Also, I saw Great Lake Swimmers twice in 2007. Man can Tony Dekker give me goosebumps, even if he needs to work on more variety in his songs. When I saw him play with Basia Bulat and Final Fantasy there were these obnoxious frat boys who talked through GLS entire set. It was so annoying! At one point, it was just Tony Dekker, Basia Bullat and Owen Pallet on stage singing a soft ballade yet still the frat boys talked on. They didn't even shut up when and Owen tried to shush them.


SHOW LESS

12
Jim Bryson : the Wishes Pile Up
This song is from Jim Bryson's "Where the Bungalows Roam" album – aka, the album I thought should have [...]

SHOW MORE

Track 5 from Where the Bungalows Roam
Length: 00:03:07
Year: 2007
Track Description:
This song is from Jim Bryson's "Where the Bungalows Roam" album – aka, the album I thought should have won the Polaris Prize. Not that Patrick Watson isn't talented, but this album has so much more variety and personality to it. You can play it loud or quiet. It's one of those albums that I just love more every time I play it – and I play it a lot.

I purposely started my summer vacation in Ottawa to catch Jim Bryson's set at Bluesfest. It was a shitty rainy day in our nation's capital, but Jim Bryson did not disappoint. Bluesfest has this horrible problem with people passively watching shows from lawn chairs that stake out patron's territory. It really changes the vibe of a show when the landscape of the audience has the people who are really into the show standing at the sidelines, divided by a large expanse of people sitting as if in their living room. Apparently it bothered Jim to and at one point he made everyone get to their feet to "form a standing committee against the sitting."

I put this song on since I love the line "I think we'd all agree, I'd be a whole much better if I just got some more sleep." That pretty much sums me up. Also, this song features a
recording of "Toro" – i.e. an animatronic bull that walks across the floor and plays it's own soundtrack. A friend of mine plays percussion with Jim Bryson, and during this song at Bluesfest, Jon was using "Toro" to play the cymbals. That Jon, he's talented.

As a side note, I recently saw Jim Bryson play a solo show at the media club in Vancouver. It was a rainy Monday night and poorly attended. Well, it was Vancouver's lost because Jim played with such passion. He is a skillful songwriter who is known for telling rambling, hysterical stories both between and during songs. This is an artist that needs more attention. I'm almost offended that he isn't known more widely. So I'm starting a campaign to get the word out. You can join me by listening to his album at www.kelprecords.com


SHOW LESS

13
Explosions In The Sky... : Day 1
no description I had never heard of these guys until a friend of mine who is a music maven invited me out to t [...]

SHOW MORE

Track 1 from The Rescue
Length: 00:04:33
Year: 0000
Track Description:
no description I had never heard of these guys until a friend of mine who is a music maven invited me out to their show. They play instrumental songs that ebb and flow from song to reverb then back to song. They started playing at the beginning and stopped after something like an hour and a half. It was both exhilarating and exhausting to watch. I really believe that they are more craftsmen than musicians.

SHOW LESS

14
Tokyo Police Club : Be Good
TPC write perfect little punk-rock-pop songs that last only for about 2 minutes. Their EP has 7 songs on it a [...]

SHOW MORE

Track 6 from A Lesson in Crime
Length: 00:02:04
Year: 2006
Track Description:
TPC write perfect little punk-rock-pop songs that last only for about 2 minutes. Their EP has 7 songs on it and it is only 17 minutes long! I saw these guys at Bumbershoot – they were the only Canadian act on the bill – and they were so awesome! They were modest, had such high energy, and you could tell that they were really enjoying their set. They were able to get the crowd going in a challenging afternoon slot. That could possibly be due to the fact that their keyboardist Graham was kicking stray beach balls back into the crowd during their set.

SHOW LESS

15
Shout Out Out Out Out : Chicken Soup for the Fuck You
SOOO is a band that if I heard it described ("Shout out out out out = two drummers + four bass players + two [...]

SHOW MORE

Track 8 from Not Saying / Just Saying
Length: 00:04:14
Year: 2006
Track Description:
SOOO is a band that if I heard it described ("Shout out out out out = two drummers + four bass players + two samplers + five synthesizers + two vocoders" - not to mention they have at least two cow bells) I would immediately think, "ahh, no thanks." But, you can't help but love them. I saw them play at Hillside in the summer in one of the side stages and the energy was incredible! The tent was so packed with sweaty bodies that were sharing in some communal, extensional experience. I was dancing on a picnic table and I was completely sober. It was a similar scene when they played Richards in Vancouver. Man, every band should have two drummers!

And as we discovered in the summer, their name is good for jokes. For example: "I was so tired out out out out from last night." Or "Missing that band made me want to pout out out out out." Or the classic, "Can I please have a pint of stout out out out out?" ahhh… good times.


SHOW LESS

16
Art Brut : Bad Weekend
I saw Art Brut at Bumbershoot. I was having a really emotionally rough weekend and was feeling really teary a [...]

SHOW MORE

Track 10 from Bang Bang Rock and Roll
Length: 00:03:03
Year: 2005
Track Description:
I saw Art Brut at Bumbershoot. I was having a really emotionally rough weekend and was feeling really teary and low. The bus ride down was brutal. All I wanted to do was run, but we were trapped in cross-boarder traffic. That's what happens when the loonie matches the dollar. Anyways, these guys played on Sunday and I felt like myself after their set. I love how the Eddie Argos (who fronts the band) proves that there is no need for talent if you have charisma. He spent the set skipping with the microphone cord, jumping around the audience while shouting, and just being a poncy-British git. This song in particular made the cut because this is the first year of my life that I have lived without television. I find this new normal rather liberating, but it does mean that "popular culture no longer applies to me."

SHOW LESS

17
The Phonemes : Pine Needles
I have seen the Phonemes a couple of times and Magali Meaghe projects sweetness and charm with her songs and s [...]

SHOW MORE

Track 9 from There's Something We've Being Meaning to do
Length: 00:02:15
Year: 2007
Track Description:
I have seen the Phonemes a couple of times and Magali Meaghe projects sweetness and charm with her songs and stage personality. Her songs seem to capture sunshine. I love this track for the lyrics, how she starts by singing solo but is then joined in with a chorus of voices. It's an expansive tune that makes me smile. The album this song is from – There's Something We've Been Meaning to Do – is well worth purchasing.

SHOW LESS

18
Andrew Bird : Scythian Empires
Ahhh! Andrew Bird! Pure genius in the flesh! I had the utmost pleasure of seeing Adrew Bird at Bumbershoot [...]

SHOW MORE

Track 10 from Armchair Apocrypha
Length: 00:04:34
Year: 2007
Track Description:
Ahhh! Andrew Bird! Pure genius in the flesh! I had the utmost pleasure of seeing Adrew Bird at Bumbershoot – the second time I've seen him. He did not disappoint, but rather wowed the crows with his singing, whistling, violin-looping, guitar playing, and glockenspiel playing – all at the same time. Talk about a multitasker! This time around he played with another guitarist and his drummer/keyboardist Dosh.

SHOW LESS

19
Devotchka : We're Leaving
Their performance at Bumbershoot brought me to tears. Okay, the tears could have been because I was really em [...]

SHOW MORE

Track 7 from How It Ends
Length: 00:04:44
Year: 2004
Track Description:
Their performance at Bumbershoot brought me to tears. Okay, the tears could have been because I was really emotional that weekend, but I like to think it was because DeVotchKa were just so phenomenal live. All I knew about them before their set was that they did the soundtrack to Little Miss Sunshine. Afterwards I was a devotee.

The band is comprised by a crooner of a lead singer who plays guitar and theremin (!!!), an accordion and violin virtuoso, a drummer who also plays trumpet, and the lower register was filled out by a woman who plays double base and a sousaphone tripped out with red Christmas lights! The lead singer had the type of persona that you wouldn't be surprised if you found out he was a bull fighter in his spare time. He was so cool! Mind you, I suppose anyone who plays the theremin can justifiably be labeled as cool. I have tickets to see them in May and I cannot wait!


SHOW LESS

20
Basia Bulat : Oh, My Darling
I can't pronounce her name, but she astonished me when I saw her at Hillside playing a workshop with Ohbijou [...]

SHOW MORE

Track 6 from Oh, My Darling
Length: 00:01:24
Year: 2007
Track Description:
I can't pronounce her name, but she astonished me when I saw her at Hillside playing a workshop with Ohbijou, Forest City Lovers, and Immaculate Machine. Her voice is simply amazing. Plus she can really rock the Autoharp.

SHOW LESS

21
Do Make Say Think : In Mind
Do Make Say Think's album A History in Rust spent plenty of time in my stereo this year. Okay, a lot of tim [...]

SHOW MORE

Track 8 from You, You're a History in rust
Length: 00:04:00
Year: 0000
Track Description:
Do Make Say Think's album A History in Rust spent plenty of time in my stereo this year. Okay, a lot of time on my iTunes this year. I find this album really useful to write to.

SHOW LESS

22
the Rheostatics : Record Body Count
I am, what you would call, a huge fan of the Rheostatics. In fact, it took a lot of self restraint from putti [...]

SHOW MORE

Track 5 from The Whale Music Concert - Set #2
Length: 00:03:32
Year: 1992
Track Description:
I am, what you would call, a huge fan of the Rheostatics. In fact, it took a lot of self restraint from putting multiple Rheos tunes on this cd. There are only two Rheos tunes on here (this one and a cover by Dave Maslove) but there were at least 2 more that I really wanted to put on.

It was with great sadness that the Rheostatics called it quits in 2007 after over 20 years of playing together as a band. I was fortunate enough to be in attendance during their final shows. I flew back from Vancouver to catch the shows in Toronto, and I was not alone. In fact, there was a guy on my flight who was also attending. I cornered him when we were deplaning as I saw him tuck a copy of Dave Binidi's "For Those About to Rock" into his bag.

I heard someone describe that the show felt like you were paying your respects to a dying friend. They were right. The shows had an atmosphere of celebration and mourning. Despite Martin's failing voice (which was heartbreaking), the boys seemed to enjoy the moment with confidence and class. They were joined by former drummers and exhibited their characteristic between song banter. Record Body Count was the last song that they played on their final encore at Massey Hall. They sang it in the midst of the crowd while 3,000 attendees sang along. During the song, Ford Pier was building a human pyramid from members of the audience. (As an aside, this recording is from the 1992 Whale Music Concert as the sound board recording from Massey Hall was missing the final minute of the song – boo!). As their last song ever, it was only fitting that this song close my 2007 cd.

I was happy to have been able to be there. They were a really influential band for me, and it meant a lot to be there. "Oh yeah, I was there."


SHOW LESS
Tag Board
You must log in to leave a tag
Stuff
Quick Jump
meander's other mixes
Related mixes
recent visitors
show all