[?]
Not a member? Sign-up now, it's free!
Login
[?]
These are links to some of the major sections in the mixtape collective.
Lists: Browse various lists that are generated by the loads of data we have collected.
Contests: Check out the latest contests, see previous winners, and find out how you can be a part
Music: Check out our ever-growing database of musical knowledge! Use it to find any artist, album, or track that has been entered since the birth of the site and rate and find detailed usage statistics.
Main
[?]
Tired of looking at the same old pages? Try checking out a random one, you never know what you might find...
Random!
Tardy Tunes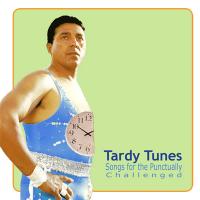 Tardy Tunes
Created by:
meander
Tracks:
20
Length:
01:11:56
Keywords
1. procrastination
2. tardy
3. late
Created on
7/03/08 12:18am
Level
2
Points
1390
Total visitors
27
Unique visitors
17
description:
I have never been known for my punctuality. If anything I'm famous for precisely the opposite. Amongst my friends, this personality quirk has been acknowledged and accepted – at least I think it has. Friends would work around this by telling me to meet them a half an hour before our actual meeting time, or they would arrive with a book or some knitting to amuse themselves while they waited.

I've tried to overcome this character flaw. I've talked to councilors, bought numerous daytimers, and even taken books out of the library on time management – which I returned late. No joke that really happened – twice.

It's not that I am disrespectful about other people's time, I just have a really poor grasp of how long it takes to do things. Plus I think I can get WAAAAY more done in a day than I actually can. That and I tend to have too many projects on the go at one time and perfectionist tendencies. All of these things get in the way of getting tasks done quickly.

Admittedly, so does procrastination. And what better way to procrastinate than to create an entire mix filled with songs about procrastination, waiting, and poor time management!? I could think of no better way so here it is! No fancy descriptors this time, just the lyrics pertaining to the theme in question.

This mix is for my friend Pete. Aka, "Super Tardy Man," from me, the "Amazing un-prompt woman!" Pete is responsible for the image on the front – I believe it was his rendering of what a superhero that battled time would dress like.

And in keeping with this theme, I actually started this mix about a year ago and have been meaning to finish it off for at least 4 months.

Again, I'm working on it.

tracklist
1
The Craft Economy : Drag-on
(Canadian) "Don't waste your time"….

SHOW MORE

Track 1 from all on C
Length: 00:02:40
Year: 2007
Track Description:
(Canadian) "Don't waste your time"….

SHOW LESS

2
Shout Out Out Out Out : Procrastinator's Fight Song
(Canadian) "Deadlines, they're coming down quickly, they're all depending on me, I've got to sort it o [...]

SHOW MORE

Track 6 from Not Saying / Just Saying
Length: 00:04:39
Year: 2006
Track Description:
(Canadian) "Deadlines, they're coming down quickly, they're all depending on me, I've got to sort it out now. I know, I use my time badly, when I got, when I got, when I got too much on my plate, like right now…"


SHOW LESS

3
saint alvia cartel : don't wanna wait forever
(Canadian) "Don't wanna wait forever
Don't want to waste my time"



SHOW MORE

Track 2 from st alvia singles
Length: 00:02:48
Year: 2007
Track Description:
(Canadian) "Don't wanna wait forever
Don't want to waste my time"



SHOW LESS

4
Shout Out Out Out Out : nobody calls me unless they want something
(Canadian) "I'm working on your project.
It won't be done on time."



SHOW MORE

Track 2 from winter wren
Length: 00:05:44
Year: 0000
Track Description:
(Canadian) "I'm working on your project.
It won't be done on time."



SHOW LESS

5
The Postal Service : there's never enough time
"In due time.
we'll finally see
there's barely time
for us to breathe."


SHOW MORE

Track 2 from such great heights
Length: 00:03:33
Year: 2002
Track Description:
"In due time.
we'll finally see
there's barely time
for us to breathe."


SHOW LESS

6
Devotchka : The Clockwise Witness
"How long will this take?
How long must I wait?"


SHOW MORE

Track 3 from A Mad and Faithful Telling
Length: 00:04:37
Year: 2008
Track Description:
"How long will this take?
How long must I wait?"


SHOW LESS

7
Greenfield Main : Wait on Me
(Canadian) "These eighteen wheels make sure I'm on time
Cuz my rig she knows that being late is a cri [...]

SHOW MORE

Track 0 from Barnburners & Heartchurners
Length: 00:04:04
Year: 0000
Track Description:
(Canadian) "These eighteen wheels make sure I'm on time
Cuz my rig she knows that being late is a crime"



SHOW LESS

8
Jason Collett : out of time
(Canadian) "we're out of time
on down the line
just get behind
we're all out of time"
[...]

SHOW MORE

Track 0 from here's to being here
Length: 00:02:45
Year: 2008
Track Description:
(Canadian) "we're out of time
on down the line
just get behind
we're all out of time"


SHOW LESS

9
Broken Social Scene : Swimmers
(Canadian) "if you always get up late, you're never gonna be on time"

SHOW MORE

Track 8 from Broken Social Scene
Length: 00:02:55
Year: 2005
Track Description:
(Canadian) "if you always get up late, you're never gonna be on time"

SHOW LESS

10
Forest City Lovers : scared of time
(Canadian) "And we are not scared of time. No we are not scared of time."

SHOW MORE

Track 0 from the sun and the wind
Length: 00:03:46
Year: 0000
Track Description:
(Canadian) "And we are not scared of time. No we are not scared of time."

SHOW LESS

11
Calexico : Letter to Bowie Knife
"It's too late, It's too late, It's too late"

SHOW MORE

Track 5 from Garden Ruin
Length: 00:03:06
Year: 2006
Track Description:
"It's too late, It's too late, It's too late"

SHOW LESS

12
Andy Swan : Friday Nights
(Canadian) "There's really no mystery at all. I'm simple as that clock up on the wall, just keeping my [...]

SHOW MORE

Track 1 from The Sunshine EP
Length: 00:03:24
Year: 0000
Track Description:
(Canadian) "There's really no mystery at all. I'm simple as that clock up on the wall, just keeping my own time, my own time."

SHOW LESS

13
Howe Gelb : That's how things get done
"Days turn into afternoons

Afternoons turn into weeks

Pretty soon another year is gone

SHOW MORE
Track 0 from 'Sno Angel Like You
Length: 00:03:16
Year: 0000
Track Description:
"Days turn into afternoons

Afternoons turn into weeks

Pretty soon another year is gone

Still you ain't got yourself no peace

What's the use of sitting around waiting

Anticipating your whole life away

Waiting for you ship to come

Come on that sunny day

Put your mind to it

see yourself through it

First step is the hardest

But you got to get yourself started

Ain't no way for a garden to grow

You got to water, got to work with the hoe

Ain't no way for yourself to get fed

You don't get up and get out of bed

Wash your face, comb your hair

Get on straight and get out there"



SHOW LESS

14
Yo La Tengo : Autum Sweater
"Is it too late to call this off?"

SHOW MORE

Track 8 from I Can Hear the Heart Beating as One
Length: 00:05:31
Year: 1997
Track Description:
"Is it too late to call this off?"

SHOW LESS

15
The Recoilers : Waiting
(Canadian)

SHOW MORE

Track 0 from 2 years end
Length: 00:02:19
Year: 0000
Track Description:
(Canadian)

SHOW LESS

16
Luna : bewitched
"her smile is forced
she's always late
but she's not sorry
and i capitulate"



SHOW MORE

Track 0 from Bewitched
Length: 00:04:46
Year: 1994
Track Description:
"her smile is forced
she's always late
but she's not sorry
and i capitulate"



SHOW LESS

17
Belle and Sebastian : Act of the Apostle
"Morning prayers took the girl unawares
She was late for class and she knew it"


SHOW MORE

Track 1 from The Life Pursuit
Length: 00:02:55
Year: 2006
Track Description:
"Morning prayers took the girl unawares
She was late for class and she knew it"


SHOW LESS

18
The Acorn : better late than never
(Canadian)

SHOW MORE

Track 0 from the pink ghosts
Length: 00:03:34
Year: 0000
Track Description:
(Canadian)

SHOW LESS

19
The Weakerthans : past due
(Canadian) "Darkness comes too early you won't find
The many things you owe these latest dead
A [...]

SHOW MORE

Track 0 from Hopelessly Devoted to you
Length: 00:03:13
Year: 0000
Track Description:
(Canadian) "Darkness comes too early you won't find
The many things you owe these latest dead
A borrowed book, that check you didn't sign
The tools the people live with people love it
Give what you can to keep to comfort this
Plain fear you can't extinguish or dismiss"


SHOW LESS

20
great aunt ida : Runaway
(Canadian) "All in good time
Don't wait for me
I'm slowing you down."


SHOW MORE

Track 0 from How they fly
Length: 00:02:21
Year: 2006
Track Description:
(Canadian) "All in good time
Don't wait for me
I'm slowing you down."


SHOW LESS
Tag Board
You must log in to leave a tag
Stuff
Quick Jump
meander's other mixes
Related mixes
recent visitors
show all