[?]
Not a member? Sign-up now, it's free!
Login
[?]
These are links to some of the major sections in the mixtape collective.
Lists: Browse various lists that are generated by the loads of data we have collected.
Contests: Check out the latest contests, see previous winners, and find out how you can be a part
Music: Check out our ever-growing database of musical knowledge! Use it to find any artist, album, or track that has been entered since the birth of the site and rate and find detailed usage statistics.
Main
[?]
Tired of looking at the same old pages? Try checking out a random one, you never know what you might find...
Random!
Amanda's Choice: Music Inspired by 2006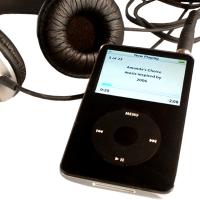 Amanda's Choice: Music Inspired by 2006
Created by:
meander
Tracks:
19
Length:
01:14:29
Keywords
1. year-end
2. review
3. 2006
Created on
12/28/06 12:57am
Level
4
Points
1853
Total visitors
49
Unique visitors
26
description:
Every year I make a mixed cd and give it out to friends and family at Christmas. This is my version of the annual Christmas newsletter. It's filled with songs from bands I saw live this year, albums I bought or were introduced to, or tracks that were significant for some reason or another to me during year. Enjoy!
tracklist
1
jim o'rourke : prelude to 110 or 220 women of the world
I love this song. It's long and repeats the same lyrics, but the crescendo! You gotta love that. Listen with [...]

SHOW MORE

Track 1 from eureka
Length: 00:08:46
Year: 1999
Track Description:
I love this song. It's long and repeats the same lyrics, but the crescendo! You gotta love that. Listen with headphones.

SHOW LESS

2
Neutral Milk Hotel : King of Carrot Flowers, Part 1
A music maven friend of mine left me a pile of music after he visited. Neutral Milk Hotel was one of the timb [...]

SHOW MORE

Track 1 from In The Aeroplane Over The Sea
Length: 00:02:00
Year: 1998
Track Description:
A music maven friend of mine left me a pile of music after he visited. Neutral Milk Hotel was one of the timbits (along with Jim O'Rourke and Andrew Bird) . I had heard nothing but praise for this band forever but i hadn't actually heard them. This album is now one of my most played. This song in particular sticks in my head and won't leave, but that's okay b/c i heart it. And i think that Rock Plaza Central (a band from Toronto) sounds a lot like them.

SHOW LESS

3
Pink Mountaintops : Can you do that dance?
Hailing from East Vancouver, the Pink Mountaintops is another project by Black Mountain bearded front man Stev [...]

SHOW MORE

Track 4 from The Pink Mountaintops
Length: 00:03:35
Year: 2004
Track Description:
Hailing from East Vancouver, the Pink Mountaintops is another project by Black Mountain bearded front man Steve McBean. I played this album a lot this year.

SHOW LESS

4
The Acorn : Guilt Trip Fashion
The Acorn did a western tour supporting the Most Serene Republic this spring. And since Rolf is a friend of m [...]

SHOW MORE

Track 0 from Kelp Rolls 12
Length: 00:02:28
Year: 2006
Track Description:
The Acorn did a western tour supporting the Most Serene Republic this spring. And since Rolf is a friend of mine, they crashed at my place while in Vancouver. This song is a Detective Kalita cover off of the Kelp Rolls 12. I think this song sums up the feel of the Acorn live.

SHOW LESS

5
Great Lake Swimmers : When it Flows
I finally picked up the Great Lake Swimmers this year after meaning to for a while. Bodies and Minds is a gui [...]

SHOW MORE

Track 3 from Bodies and Minds
Length: 00:03:34
Year: 2005
Track Description:
I finally picked up the Great Lake Swimmers this year after meaning to for a while. Bodies and Minds is a guitar laden sweet cd. This is my favourite track - partially b/c of the clapping (I have a thing for songs with clapping), but also for the sappy love-themed lyrics ("for a minute I knew you so dearly..." and "tomorrow is another now, waiting to happen"). And I like the bit about the cello, no wait, it was the violin...

SHOW LESS

6
Elliott Brood : Jackson
This is one of my favourite albums this year. It makes me want to play banjo, and run which makes sense since [...]

SHOW MORE

Track 7 from Ambassador
Length: 00:04:00
Year: 2005
Track Description:
This is one of my favourite albums this year. It makes me want to play banjo, and run which makes sense since it's my running album. I put this track on for the loud sighs (?). That reminds me of my sister drinking a refreshing beverage to make my 2-year old nephew laugh.

SHOW LESS

7
Camera Obscura : Lets Get Out of This Country
A good friend of mine got married on Lake Como this year in Italy. This is the first track from that commemor [...]

SHOW MORE

Track 6 from lets get out of this country
Length: 00:03:21
Year: 2006
Track Description:
A good friend of mine got married on Lake Como this year in Italy. This is the first track from that commemorative cd.

SHOW LESS

8
Beirut : Postcards From Italy
I sent a lot of postcards from italy... and this is another solid album from this year.

SHOW MORE

Track 4 from Gulag Orkestar
Length: 00:04:17
Year: 2006
Track Description:
I sent a lot of postcards from italy... and this is another solid album from this year.

SHOW LESS

9
Pony Up! : the truth about cats and dogs (is that they die)
A song that is pure pop. I heard this first on the CBC Radio 3 podcast and immediately went out to buy the al [...]

SHOW MORE

Track 2 from Make Love to the Judges with Your Eyes
Length: 00:03:51
Year: 2006
Track Description:
A song that is pure pop. I heard this first on the CBC Radio 3 podcast and immediately went out to buy the album.

SHOW LESS

10
Lily Allen : Everything's Just Wonderful
A friend recently introduced Lily Allen to me and I'm glad he did. Her witty lyrics, her voice, the beats - I [...]

SHOW MORE

Track 4 from Alright, Still
Length: 00:03:28
Year: 2006
Track Description:
A friend recently introduced Lily Allen to me and I'm glad he did. Her witty lyrics, her voice, the beats - It's pop at its best. I especially like this track for the bit about needing to get a flat but not being able to get a loan. I'm looking for an apartment right now and I relate.

SHOW LESS

11
islands : don't call me whitney, bobby
I saw Islands twice this year and Nick Diamonds is such a fabulous performer! This song is pure fun.

SHOW MORE

Track 2 from return to the sea
Length: 00:02:31
Year: 0000
Track Description:
I saw Islands twice this year and Nick Diamonds is such a fabulous performer! This song is pure fun.

SHOW LESS

12
silver jews : the poor and the famous
Another memorable concert experience from this year. David Berman was in fine form at Richards, telling stori [...]

SHOW MORE

Track 1 from myspace
Length: 00:03:00
Year: 0000
Track Description:
Another memorable concert experience from this year. David Berman was in fine form at Richards, telling stories and generally being hysterical.

SHOW LESS

13
Jon-Rae and the River : best of my time
Jon-Rae! You gotta love the indie-rock gospel! I finally saw him this year in Vancouver. I'd love to see hi [...]

SHOW MORE

Track 8 from Knows What you Need
Length: 00:03:29
Year: 2006
Track Description:
Jon-Rae! You gotta love the indie-rock gospel! I finally saw him this year in Vancouver. I'd love to see him in Toronto though I am told the whole crowd sings along. I like this song for the drinking with the buddy's theme.

SHOW LESS

14
The Books : An Owl With Knees
The Books put on one of the best performances I have seen! Found sound mixed with guitars, and accompanied by [...]

SHOW MORE

Track 10 from Lost and Safe
Length: 00:04:41
Year: 2005
Track Description:
The Books put on one of the best performances I have seen! Found sound mixed with guitars, and accompanied by videos. You could hear a pin drop in Richards everyone was so entranced at that show! And this is another track best heard through headphones.

SHOW LESS

15
Final Fantasy : This Modern Love
I had the utmost pleasure of seeing Final Fantasy the day after his Polaris Prize win. This was the best show [...]

SHOW MORE

Track 1 from Block Party Cover
Length: 00:04:15
Year: 0000
Track Description:
I had the utmost pleasure of seeing Final Fantasy the day after his Polaris Prize win. This was the best show I went to this year - there was so much love in that room, which is rather unusual for a Vancouver audience! (and a note: Bob Wiseman opened and was witty and wonderful with his multi-media performance) I was blown away with Owen Pallette and how it sounds as if he's playing with multitudes, but it's just him. He performed this Block Party song for the second encore and I like it much better than the original.

SHOW LESS

16
Ohbijou : steep
A fabulous new band out of Toronto. I love the crescendo, the strings, the persistent beat, and the sweet fem [...]

SHOW MORE

Track 9 from Swift Feet for Troubling Times
Length: 00:04:21
Year: 2006
Track Description:
A fabulous new band out of Toronto. I love the crescendo, the strings, the persistent beat, and the sweet female harmonies.

SHOW LESS

17
Amy Milan : Skinny Boy
This track off of Amy Milan's solo debut features one of the best lyrics "with lips, i could spend a day with. [...]

SHOW MORE

Track 2 from Honey from the Tombs
Length: 00:03:29
Year: 2006
Track Description:
This track off of Amy Milan's solo debut features one of the best lyrics "with lips, i could spend a day with..." I've known too many Skinny Boys... I also like the bit about the champaign.

SHOW LESS

18
Andrew Bird : Lull
Another genius with the looping pedal. I saw Andrew Bird at the Media Club this year and man can that guy mul [...]

SHOW MORE

Track 3 from Weather Systems
Length: 00:05:09
Year: 2003
Track Description:
Another genius with the looping pedal. I saw Andrew Bird at the Media Club this year and man can that guy multi-task! Violin, guitar, whistling, singing, and xylophone! This song made the cut (I had to loose fake palindromes due to space constraints) but i really like the lyrics on this one.

SHOW LESS

19
Yo La Tengo : I Feel Like Going Home
I was rather homesick at times this year... and as an aside, I personally think that this album and "He Poos C [...]

SHOW MORE

Track 3 from I Am Not Afraid of You and I Will Beat Your Ass
Length: 00:04:14
Year: 2006
Track Description:
I was rather homesick at times this year... and as an aside, I personally think that this album and "He Poos Clouds" are up for the award of best title for an album this year!

SHOW LESS
Tag Board
You must log in to leave a tag
Stuff
Quick Jump
meander's other mixes
Related mixes
recent visitors
show all