[?]
Not a member? Sign-up now, it's free!
Login
[?]
These are links to some of the major sections in the mixtape collective.
Lists: Browse various lists that are generated by the loads of data we have collected.
Contests: Check out the latest contests, see previous winners, and find out how you can be a part
Music: Check out our ever-growing database of musical knowledge! Use it to find any artist, album, or track that has been entered since the birth of the site and rate and find detailed usage statistics.
Main
[?]
Tired of looking at the same old pages? Try checking out a random one, you never know what you might find...
Random!
Wanderlust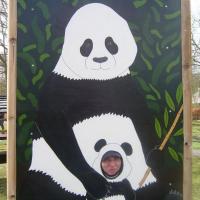 Wanderlust
Created by:
T-bag
Tracks:
18
Length:
01:12:23
Keywords
1. Mix Contest 21
2. Mix Contest 21
3. Mix Contest 21
Created on
4/21/08 04:09pm
Level
5
Points
2156
Total visitors
52
Unique visitors
34
This mix was ranked #4 out of 7 entries for this contest
description:
I'm drinking tea, getting ready to work out, thinking about work later. A comfortable routine that I hardly have anything to complain about (beside this stupid fucking diet I put myself on---Oatmeal and egg whites every morning is a bummer).
It's all monotonous compared to the trip I went on last month to Frankfurt and Amsterdam with my girlfriend, everyday something new and unexpected happened. I was excited like I haven't been for a long time.
tracklist
1
Bjork : Wanderlust (Ratatat Remix)
This trip began last year in Peru after seeing Machu Pichu. I wanted to see more of the world. I've always wan [...]

SHOW MORE

Track 3 from Wanderlust
Length: 00:05:24
Year: 2008
Track Description:
This trip began last year in Peru after seeing Machu Pichu. I wanted to see more of the world. I've always wanted to see Amsterdam since I was a young shit smoking weed with my buddies at my mom's house. I had stop smoking a long time ago but I would make the exception if it actually happened. My girlfriend was a good traveling companion and wanted to go back to Europe. Seven months later we were driving down to SFO.

SHOW LESS

2
Mr. Bungle : The Air Conditioned Nightmare
Fuck long car rides. Fuck them in the ass and watch them die (without booze and only a few cigarettes). I was [...]

SHOW MORE

Track 4 from California
Length: 00:03:55
Year: 1999
Track Description:
Fuck long car rides. Fuck them in the ass and watch them die (without booze and only a few cigarettes). I was trying to conserve certain resources to save money later. I bought a few packs of Kamel reds before leaving knowing that the prices of pack would be eight or nine dollars a pack across the ocean. Five or six hours later we were at a friend's house the day before we were going to leave. One day of rest before hours of waiting in airport lobbies, wanting to kill unruly children, and old fat people that I'd have to sit by...

SHOW LESS

3
Boom Bip and Dose One : SQUARE [ ]
We catch the Bart, hour an half later were at SFO, we walk around for half an hour trying to find the place to [...]

SHOW MORE

Track 3 from Circle
Length: 00:00:51
Year: 2000
Track Description:
We catch the Bart, hour an half later were at SFO, we walk around for half an hour trying to find the place to check our bags and grab our tickets. I need a smoke; I find the designated smoking section. I hadn't eaten anything and I'm surprised that I didn't feel as nauseated as I did when I walk in. The room is full really cool looking people who smoke it up. We check in, and then I wander around the airport. I feel excited and nervous; my girlfriend can hardly stand flying. It's decided that we should get a drink. She pops a zanex in her mouth and chases it with some wine. I draw pictures of our plane crashing with our two bodies floating up to heaven with angel wings, harps with the yuck face expression. This doesn't fly that well. I drink a glass of wine and see a toddler wandering around by himself. I wonder what he does for a living and try to create a story in my mind about his business trip he's on (I have nothing else to do but that, my GF is talking to me at this point).
We hope on the plane, I wonder why I'm always the freckled meat in a fat old stink man sandwich.
We fly over in the Potomac River in Washington D.C.; it was one of the most menacing looking bodies of water I've seen. We land at the DCA airport. It takes 35 minutes by foot to walk to our gate. I dream of booze and cigarettes, and I swear to god that I had a dream that Sylvester Stallone died, I wasn't that sad though. Our flight takes off a few hours later, fast forward 8 or 9 hours and we land in FRA.


SHOW LESS

4
Neu! : Lila Engel
We get off the plane, go through customs, I can barley make out what the agent is saying, he makes a joke abou [...]

SHOW MORE

Track 4 from Neu! 2
Length: 00:04:37
Year: 1973
Track Description:
We get off the plane, go through customs, I can barley make out what the agent is saying, he makes a joke about my GF, or at least I think he does. I laugh with him and leave not knowing what the fuck he said. I have a mullet and fit in right away. We can't decide how to get to our hotel which is a 15-20 minutes away. Unsuccessfully we try to ask for directions to the bus station, I need a cigarette. A German girl that was on the plane ride with us walks pass me to meet her boyfriend, I want to ask her for travel advice but then chicken out and make a new game plan. The original plan was to catch the train or bus because it was cheaper, but I'm stressed and don't want to deal with it, it takes 20 minutes or so to get our cab driver to understand us. We arrive at the hotel.

SHOW LESS

5
Boris w/ Merzbow : Evil Stack
Its 11am and check in is at 2pm. We leave our bags and go to the hotel bar, I order the only whiskey they have [...]

SHOW MORE

Track 3 from Rock Dream
Length: 00:05:04
Year: 2007
Track Description:
Its 11am and check in is at 2pm. We leave our bags and go to the hotel bar, I order the only whiskey they have (Johnny walker red), the shots are only half an ounce each, and I'm severely disappointed. I smoke again and gain up the courage to suggest exploring the city. We grab a tourist map and head out to find the train station that's near downtown. I want McDonalds (I haven't had it in a long fucking time), but resist the urge. A mile or so away we find the station. It's one of the biggest stations I've seen. It's bigger then downtown of the town I live in. I see a few attractive girls and feel horny, but I'm already hungry and I can't perform on an empty stomach. We grab a few more drinks at a cafe downtown. We head to an Irish bar and I grab some Jameson (I thank my lord and savior Jesus Christ for providing with something I can enjoy). I'm getting tipsy; I can feel a smirk on my face that I can't control. It's 1:30 or so and I'm fucking tired and hungry. There's a convenience across the street from the hotel. We grab a bottle of wine and some chips taste like a bag of cheetos raped a box of peanut butter captain crunch. I don't know why I hate foreign snacks, they just taste off. I go to sleep for eight hours. The Booze and traveling hits me. I wake up and to my amazement find out that the krouts have two all free porn channels. YAY!

SHOW LESS

6
Crystal Castles : Vanished
We troll around Frankfurt grabbing some sandwiches in the bus station and make our way to a cafe, we order whi [...]

SHOW MORE

Track 10 from Crystal Castles
Length: 00:04:03
Year: 2008
Track Description:
We troll around Frankfurt grabbing some sandwiches in the bus station and make our way to a cafe, we order whiskey and I smoke a few cigarettes. We make our way to a store and grab a bottle of wine; we walk around and finish it off. We make our way back to the Irish bar for some more whiskey. We were going to grab some currywurst by our hotel after a drink but one whiskey turns into three more followed by three beers. I'm a lot bigger than my girlfriend amber, by forty pounds or so and I drink way more then her. At this point I know that I'm fuckin wasted, I don't even know how drunk she is. It's dark and were in a part of town that is apparently dangerous at night. I suggest we go and we leave, I'm feeling pretty good but need some food before I vomit on the street. Were making our way back to the hotel and amber keeps walking, in a different direction then we took. It's a mile or so to the hotel and I feel like going through shortcuts in the middle of the night drunk in a foreign country. She insist that her way is faster, I tell to follow me, she's across the street and train tracks, maybe a few hundred feet away. I yell out for her to follow me, I'm drunk and keep walking, I cross another street near the train station (they have guards outside and it's the way we walked from the hotel). She crosses the street and starts yelling at me. I'd never even heard her yell before, and then she slaps me in the face. I'm flabbergasted, I ask her why the hell she hit me in the face, and she says that I left her to be raped by German thugs. I'm astounded and mad. I keep walking and she follows behind. I cross the street following the route we took to get downtown. She walks along on the opposite side of the street yelling at me, I tell her to cross the street, she refuses, I walk faster and near the hotel, I think about stopping by for food at the convenience store but decide to grab a sweater, at this point it's freezing outside and I can't stand the cold. I wait at the front desk moving like I was on a boat, waiting for Amber to hurry up. She was probably a few feet behind me across the street. Five or ten minutes pass and I go out of the hotel and look down the street, there's nobody on it for as long as I see. Something hits me and I become sober in a matter of seconds, I run half a mile or so calling her name but can't see her, I turn around and run into the convenience store, I search the whole place and can't see her. I'm freaking out and run into the hotel to use the phone. The man at the front desk tells me that Amber went up stairs, I'm breathing hard but the panic wears off. I go to the room and Amber is drinking some champagne and eating some chips that she bought at the store. I'm relieved and I give her a hug even though she was incredible ass, we missed each other by seconds. I fall asleep after drinking one of the small bottles of champagne.

SHOW LESS

7
Yelle : Les Femmes (Siriusmo Remixe)
We wake up and are hung-over, we go out to breakfast and have sandwiches (ugh), we smell like booze and sex an [...]

SHOW MORE

Track 13 from Pop up (Bonus Track Version)
Length: 00:04:08
Year: 2007
Track Description:
We wake up and are hung-over, we go out to breakfast and have sandwiches (ugh), we smell like booze and sex and I think people can tell that I'm still a little drunk. I eat a hard boiled egg and it makes me gassy. We buy train tickets to Heidelberg to see some castles. Heidelberg is amazing; I start to drink some yaggermister I bought at the train station. A homeless person asks me for change in German, I try to say ich bahn american-Imeaditealy he starts speaking perfect English, "oh you're american? Can I have some change?" I give him change and I feel good about myself (sad). We hope on a bus and meet an english/american couple. We talk and the American woman says she comes to the town I live in every year for the Shakespearean festival. She says she coming in august and that she'd come up to where I work. I embarrass my girlfriend when I ask them if there lovers. Her face turns red and she shakes it at me. The couple is going to the same castle as us. The four of us miss our stop. We walk a half a mile until we reach the castle. We make a long trek up a cobblestone road until we get to the castle. It's huge, the courtyard, moat and the whole works. The air is fresh and I start smoking. I take a picture of the couple as the walk underneath on of the castle bridge walk ways. They hold hand s and kiss. I take a cute picture of them and feel weird for even saying out loud to my girlfriend. We walk around and we see a group of Japanese tourist. I try to take as many pictures of myself taking pictures with the other photographers taking pictures of other people. This amuses me until my stomach starts to growl. We go to a nearby cafe. I grab some whiskey and a sausage roll. We lose the couple and leave the castle and explore the city. We stop by a convenience store and pick up some wine, drink and walk around city enjoying the tall buildings with long corridors and cobblestone walkways and streets. We buy some champagne and take the train back to Frankfurt. The weather clears up and the train ride is nice with booze and a simple conversation of our trip.

SHOW LESS

8
Thieves Like Us : Drugs In My Body
It's an hour or less from FRA to Amsterdam Airport. When we showed up, we assumed we could just find a place t [...]

SHOW MORE

Track 8 from Fass/Drugs In My Body
Length: 00:03:29
Year: 2007
Track Description:
It's an hour or less from FRA to Amsterdam Airport. When we showed up, we assumed we could just find a place to stay in no time. The trip was planned on the off season for tourist for cost reason. The dollar continued to go down when were there. We get off of the plane and ride the train to downtown Amsterdam. It's snowing and I'm freezing my ass off, I want a drink and sick of carrying sixty pounds of luggage. We wander around trying to find a few hotels and hostels that we researched but didn't book before leaving. One after another we find out that all hotels/hostels are booked. Its Easter weekend, which is a huge European holiday (didn't know), and people from all over have traveled to Amsterdam. After walking around for an hour an a half, we finally find a place to stay for two hundred dollars plus (fucking sucked), but I'm relieved to have a place to stay for one night. We leave the hotel and find the cheapest hotel we could find which happens to be a botel (boat/hotel). It's a relief; we go to have some dinner and drinks.

SHOW LESS

9
Mu : My Name is Tommi
BARF!
The only thing that really made the trip a bummer besides the Euro/Dollar conversion
was t [...]

SHOW MORE

Track 5 from Afro Finger and Gel
Length: 00:05:13
Year: 2003
Track Description:
BARF!
The only thing that really made the trip a bummer besides the Euro/Dollar conversion
was the food, pretty much all sandwiches.
I'll never eat another sandwich again. I've never had so many of them in such a short period of time, or in my life. I think I went a straight week just eating sandwiches for breakfast, lunch, and dinner. It seemed that's all there was to eat, soulavki, ham and cheese, hotdog (which is considered a sandwich), Sausage loaf, fucking plain cheese, grilled cheese, turkey, Panini, you fucking name it. I've eaten them all now; I hate them almost as much as oatmeal. Next time I'll do my research.


SHOW LESS

10
David Bowie : The Man Who Sold the World
a half an hour wait outside of the Van Gogh Museum in unrelenting snow, I'm wearing a light sweater whishing I [...]

SHOW MORE

Track 8 from The Man Who Sold the World
Length: 00:03:59
Year: 1970
Track Description:
a half an hour wait outside of the Van Gogh Museum in unrelenting snow, I'm wearing a light sweater whishing I would of brought a flask with us, but I thought it might be a little tacky to be drunk in a museum. The paintings are wonderful especially Gauguin's Chair, Sunflowers, and Irises from the still life collection; Wheatfield, The Pink Orchard, Wheatfield with crows, The Yellow house, The Harvest and The Pink Peach tree from the landscape collection and all of his self portraits that were in the Museum. There were a lot of tourists because it was Easter holiday (which is huge, didn't know). The visit was amazing.

SHOW LESS

11
Daft Punk : Face to Face/ Short Circut
We wake and leave the botel, it's snowing and sticking, the only pair of shoes I bought have no traction, We s [...]

SHOW MORE

Track 7 from Alive
Length: 00:04:55
Year: 2007
Track Description:
We wake and leave the botel, it's snowing and sticking, the only pair of shoes I bought have no traction, We stop by a cafe and Amber suggest we go to the botanical garden outside of the city. This sound like one of the most borings things in the world. I suggest a threesome with a hooker and that Idea is shot down. I'm dragged to the gardens, it's freezing outside, and I didn't even want to entertain the idea of staying there form more then half an hour. When we show up to the garden, I learn it's one the worlds oldest gardens. I almost cum in my pants because that's so awesome to know. My sour attitude is quelled when we actually start our own tour. I have to admit that it was beautiful. I was taken back the variety of flower and plant species. I took hundreds of photographs and became a botanical garden fan. We stop by a painting of a panda and its cub, with the head of the cub cut out (it's supposed to be used by children); I wait in line with children waiting to have my picture taken. We left after two and half ours of exploring the garden. Back to the botel, we buy sandwiches and eat them for dinner.

SHOW LESS

12
Miss Kitten : Grace
We stop by a cafe and grab a "Weed Joint" for 3 euros, head to an English pub and I have a shot of whiskey, Gf [...]

SHOW MORE

Track 3 from BatBox
Length: 00:03:19
Year: 2008
Track Description:
We stop by a cafe and grab a "Weed Joint" for 3 euros, head to an English pub and I have a shot of whiskey, Gf has a beer. I'm a little nervous; I haven't smoked in a long time. I grab another drink and we troll around the street, it's nice outside. The snow has stopped falling and the actually came out. It's almost six and I start to fade. We stop by a bar filled with mostly hipsters my age. There are neon blue lights that wrap around bar, a lounge couch with people smoking on it. We order some absinth, it fill my body with warmth and leaves the taste of star anis in the back of my palate. The bar that I work at carries it, but this is far better, even though they both have wormwood. We leave and decide to back to the botel. On the fairy boat back it starts to rain and the clouds cover the sun. I light up the joint, it's a spliff and I can only taste the tobacco. Amber takes a puff and says she feels it immediately. I try to tell her that it's probably the tobacco because she doesn't smoke. I pull an old trick to tell when I'd be high. If I stare at one thing long enough I eventually say something stupid...I'm staring at the waves and I say that waves are really beautiful. I start laughing and look over at amber, I'm higher then shit. I become anxious and worried. I tell Amber that I don't think I can move. The fairy come to a stop and Amber nudges me to walk and I tell her that I don't think I can, I'm worried and she laughs at me. Secretly I'm hurt and start walking. I'm amazed how light my by feels. I feel like I'm on a hover board or wearing the hover boots from the legend of Zelda: Ocarina of time. Every sense is accentuated and I try to explain this to amber and the reasoning of why weed is so awesome, but the words come out mumbled and I extenuated instead confusing her. We talk but don't really communicate. I feel hungry and eat a can of Pringles when were back in our room. I wake up and have a weed hangover.

SHOW LESS

13
Siriusmo : Diskoding
We spend part of the day along the cobblestone corridors of the red light district. I'd always assumed in my m [...]

SHOW MORE

Track 6 from Diskoding
Length: 00:03:17
Year: 2008
Track Description:
We spend part of the day along the cobblestone corridors of the red light district. I'd always assumed in my mind that the hookers would be a little washed up, but to my surprise most of them are really attractive, younger women. We follow and group of older men to see if they were going to get any action. They went into a strip club. We walked around and girlfriend became a wet blanket. She was uncomfortable and whiney. But this is where I got to go for going to the botanical garden. I was hoping that maybe the same feelings that the same feelings that I had about the gardens would happen to her, but it didn't. The pimps were pretty shady and most of them were either Moroccan or Turkish I think. I read of human trafficking in the area a long time ago and couldn't doubt that it would happen. I'm thirsty and need a drink. We stop by a strip club, apprehensively my girlfriend follows.

SHOW LESS

14
MSTRKRFT : Paris

We pay ten euros each to get in, we make our way to the bar and I almost cum in my pants when I see the [...]

SHOW MORE

Track 4 from the looks
Length: 00:05:47
Year: 2006
Track Description:

We pay ten euros each to get in, we make our way to the bar and I almost cum in my pants when I see the bartender. Beautiful blond bartender with enormous breast which flop around and out of a tiny track jacket she wears that is zipped only a quarter of an inch. She asks us what we want to drink in broken English. I guess it was apparent that we were English tourist. We order two yaggermisters and it cost thirty two euros (SHIT!), I take the shot trying loosening myself up. My girlfriend gives me a look after we pay. She's super uncomfortable and wants to leave as soon as we show up. Some of the strippers stare at me waiting for me to engage in conversation. My girlfriend asks me if I'm going to get a lap dance in unenthusiastic tone. I say no and I leave waving to the bartender and thank her.


SHOW LESS

15
Fox n' Wolf : Youth Alcholic (Onda Dirty Farsta mix)
Not wanting to eat a sandwich I can hardly find anything to eat, my stomachs empty and we buy a fifth of Smirn [...]

SHOW MORE

Track 3 from Youth Alcholic
Length: 00:04:06
Year: 2007
Track Description:
Not wanting to eat a sandwich I can hardly find anything to eat, my stomachs empty and we buy a fifth of Smirnoff and a liter of fanta. We troll around and I began to get drunk. We go back to the botel and I leave to buy a pack of cigarettes and grab some ice from the bar. I charm the shit out of the bartender who is a middle aged woman with huge tits. I make her laugh imitating old English man that I saw every night at the bar, who was asking her when she got off. At first she thought I was serious and told me when she was off, I had to explain it was joke. She laughed taking it in good stride. Three Jameson's later and a glass of soda to mask the smell of booze, I make it back to the room barely. I have to lie about the Jameson because I think I spent our breakfast money (oops). I drink more and turn on the TV. to the porno channel. I'm starting to get horny, and then I coerce my girlfriend into sex by saying sweet nothings. I feel depraved at the time, because I'm fucking my girlfriend while watching porn, while thinking about the big titted bartender at the strip club. I feel bad about it and tell my girlfriend with frankness. She doesn't mind. I drink some more and go to slumber land and have a weird dreams about an ex girlfriend. I wake up and workout, sweating out the toxins in my body. I eat breakfast and consider having a glass of wine, I go back to the room instead, shave and have a little of what left of the vodka.



SHOW LESS

16
Dan Deacon : Trippy Green Skull
Walking along the busy canal streets we pass by the sex museum and decide to go in. what a blast, it kind of r [...]

SHOW MORE

Track 6 from Spiderman Of The Rings
Length: 00:04:00
Year: 2007
Track Description:
Walking along the busy canal streets we pass by the sex museum and decide to go in. what a blast, it kind of reminded me of the Ripley's believe it or not/wax work museums but chalk full of sex. The best part of the museum was the flasher (an old fat man with a big flaccid cock, who popped out and showed you the goods). We grabbed a drink and I convinced my girlfriend to go to a Porno theater. I didn't think that people even went to these things anymore and wanted to finger my girlfriend in the theater (Romantic), the plan kind of back fired. I didn't know that the place would be full of old guys jerking off; I mean you could see them do it. I couldn't help but laugh out loud. We left as soon as we came in and Amber swears somebody grabbed her. I laughed even harder.

SHOW LESS

17
Hella : BC But Not Before Christ
The highlight of the trip was the Film Museum, it was wonderful, it was reassuring that there exists such a pl [...]

SHOW MORE

Track 3 from Homeboy
Length: 00:03:49
Year: 2005
Track Description:
The highlight of the trip was the Film Museum, it was wonderful, it was reassuring that there exists such a place supported by a collective group of true film fans. There was an awesome Michelangelo Antonioni exhibit .We went to the Museums restaurant and I almost lost it. The restaurant was called The Vertigo, and the place was decorated with huge blown up photos of old movie stars, my favorite being a blown up picture of Henry Fonda from once upon a time in the west (easily one of my top 10 favorites films). We grabbed lunch, not a sandwich, and some whiskey, this was a good day. I felt at home in another land.



SHOW LESS

18
The Knife : no no no
The trip back was a bitch and we literally came home with pennies. It was worth it and a fucking blast. I'm pl [...]

SHOW MORE

Track 5 from Silent shout
Length: 00:02:27
Year: 2006
Track Description:
The trip back was a bitch and we literally came home with pennies. It was worth it and a fucking blast. I'm planning the next vacation and planning a permanent one in the future...

SHOW LESS
Tag Board
You must log in to leave a tag
Stuff
Quick Jump
T-bag's other mixes
Related mixes
recent visitors
show all