[?]
Not a member? Sign-up now, it's free!
Login
[?]
These are links to some of the major sections in the mixtape collective.
Lists: Browse various lists that are generated by the loads of data we have collected.
Contests: Check out the latest contests, see previous winners, and find out how you can be a part
Music: Check out our ever-growing database of musical knowledge! Use it to find any artist, album, or track that has been entered since the birth of the site and rate and find detailed usage statistics.
Main
[?]
Tired of looking at the same old pages? Try checking out a random one, you never know what you might find...
Random!
The Blue Pill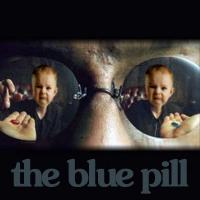 The Blue Pill
Created by:
derhay
Tracks:
18
Length:
01:19:33
Keywords
1. Mix Contest 2
2. Mix Contest 2
3. Mix Contest 2
Created on
8/25/06 10:29am
Level
5
Points
2337
Total visitors
95
Unique visitors
58
This mix was ranked #18 out of 30 entries for this contest
description:
The Blue Pill: Step Away from Awareness
Part I: Choose a Mood
Part II: Dwell
Part III: Glimmer

I am not an optimist, but I highly value happiness and life, and as such this mix is a bit of a stretch. The purpose of this mix is to amplify a down mood and let the listener take some time with it. I didn't want to dwell on the death of a lead singer, or focus on a scene in a movie, or any ex-relationship. These are the breaks. Ruminate with dignity.
tracklist
1
Kendall Payne : Wonderland
Finding this song was the only highlight of actually sitting through Disturbing Behavior. Let's start with a s [...]

SHOW MORE

Track 3 from Jordan's Sister
Length: 00:03:42
Year: 1999
Track Description:
Finding this song was the only highlight of actually sitting through Disturbing Behavior. Let's start with a somber song about disillusion. "Hey Alice, are you completely satisfied with Wonderland and all its wonders?"

SHOW LESS

2
Heather Duby : The Big Dwindle
Descent. I love Heather Duby. Perfect downer.

SHOW MORE

Track 6 from Come Across the River
Length: 00:03:57
Year: 2003
Track Description:
Descent. I love Heather Duby. Perfect downer.

SHOW LESS

3
Red House Painters : Katy Song
Down turns to sad. The version I'm using is actually five minutes long. Great song.

SHOW MORE

Track 3 from Red House Painters
Length: 00:03:22
Year: 1993
Track Description:
Down turns to sad. The version I'm using is actually five minutes long. Great song.

SHOW LESS

4
Sigur Rós : Refur
The newest sad song to this collection. This is the calm before the first storm.

SHOW MORE

Track 2 from Saeglópur
Length: 00:02:45
Year: 2006
Track Description:
The newest sad song to this collection. This is the calm before the first storm.

SHOW LESS

5
Marianne Faithfull : Before the Poison
Love M. Faithful. Perfect disfuncionate album. The first storm/purge. Funny how you can love an artist for bri [...]

SHOW MORE

Track 6 from Before the Poison
Length: 00:04:09
Year: 2005
Track Description:
Love M. Faithful. Perfect disfuncionate album. The first storm/purge. Funny how you can love an artist for bringing you down.

SHOW LESS

6
Lisa Germano : Bad Attitude
Great instrumental opening and then, adding insult to injury, "You wish it was sunny, but it's not. Ha ha." [...]

SHOW MORE

Track 1 from Happiness
Length: 00:06:12
Year: 1993
Track Description:
Great instrumental opening and then, adding insult to injury, "You wish it was sunny, but it's not. Ha ha."

SHOW LESS

7
Nick Drake : Horn
A sweet little instrumental. After I type this, I'll forget that it is a Drake song.

SHOW MORE

Track 5 from Pink Moon
Length: 00:01:23
Year: 1972
Track Description:
A sweet little instrumental. After I type this, I'll forget that it is a Drake song.

SHOW LESS

8
Black Rebel Motorcycle Club : Feel It Now
Piano and vocals. Sobering and numbing. (for me, in a good way)

SHOW MORE

Track 2 from Howl Sessions, Vol. 1 - EP
Length: 00:03:04
Year: 2006
Track Description:
Piano and vocals. Sobering and numbing. (for me, in a good way)

SHOW LESS

9
Patty Griffin : Rowing Song
Sinking. I had a hard time deciding between this song and "Mother of God" from PG. I love them both, but this [...]

SHOW MORE

Track 7 from Impossible Dream
Length: 00:03:26
Year: 2004
Track Description:
Sinking. I had a hard time deciding between this song and "Mother of God" from PG. I love them both, but this won out.

SHOW LESS

10
Jeremy Enigk : Abegail Anne
The only real outburst, it's the "get it all out" phase. Awesome song.

SHOW MORE

Track 1 from Return of the Frog Queen
Length: 00:03:01
Year: 1996
Track Description:
The only real outburst, it's the "get it all out" phase. Awesome song.

SHOW LESS

11
Tom Waits : Fish & Bird
The saddest, not-connected-to-a-life-experience song I know. My mood drops thinking about it. Beautiful.

SHOW MORE

Track 13 from Alice
Length: 00:03:59
Year: 2002
Track Description:
The saddest, not-connected-to-a-life-experience song I know. My mood drops thinking about it. Beautiful.

SHOW LESS

12
Portishead : Theme From "To Kill a Dead Man"
One of my favorite Portishead songs that has a hard time fitting into mixes for me. Have you seen the video? K [...]

SHOW MORE

Track 5 from Glory Times (disc 1:Sour)
Length: 00:04:24
Year: 1995
Track Description:
One of my favorite Portishead songs that has a hard time fitting into mixes for me. Have you seen the video? Killer track.

SHOW LESS

13
Russell Mills : Rooms of the Sixteen Shimmers
Captivating and subtle. I thought this was a David Sylvian song because he sings on it. Mull. Meander. Muse. [...]

SHOW MORE

Track 0 from Pearl & Umbra
Length: 00:04:27
Year: 2000
Track Description:
Captivating and subtle. I thought this was a David Sylvian song because he sings on it. Mull. Meander. Muse.

SHOW LESS

14
A Silver Mt. Zion : Could've Moved Mountains
Continue to mull without interruption.

SHOW MORE

Track 5 from Born into Trouble as the Sparks Fly Upward
Length: 00:10:59
Year: 2001
Track Description:
Continue to mull without interruption.

SHOW LESS

15
Squarepusher : iambic 5 poetry
Opener for "Glimmer." The xylophone adds a bit of brightness to it, but this song really is whatever your mood [...]

SHOW MORE

Track 1 from budakhan mindphone
Length: 00:05:30
Year: 1999
Track Description:
Opener for "Glimmer." The xylophone adds a bit of brightness to it, but this song really is whatever your mood is. Classic.

SHOW LESS

16
Mark Oliver Everett : Manual's Got a Train to Catch
Again, what you make of it, but again, a little lighter.

SHOW MORE

Track 14 from Levity
Length: 00:05:03
Year: 2003
Track Description:
Again, what you make of it, but again, a little lighter.

SHOW LESS

17
Led Zeppelin : The Rain Song
Dwell and Glimmer. What you get from this song is what you bring to it.

SHOW MORE

Track 2 from Houses of the Holy
Length: 00:07:39
Year: 1973
Track Description:
Dwell and Glimmer. What you get from this song is what you bring to it.

SHOW LESS

18
The Brian Jonestown Massacre : Seer
This is one of my favorite "finds" of the last few months. Great, stellar lyrics. "I've gone and left this son [...]

SHOW MORE

Track 2 from We Are the Radio
Length: 00:02:31
Year: 2005
Track Description:
This is one of my favorite "finds" of the last few months. Great, stellar lyrics. "I've gone and left this song,
but I leave the ending up to you." This song defined what I wanted. Most sad songs are what you make of them.

SHOW LESS
Tag Board
You must log in to leave a tag
Stuff
Quick Jump
derhay's other mixes
Related mixes
recent visitors
show all