[?]
Not a member? Sign-up now, it's free!
Login
[?]
These are links to some of the major sections in the mixtape collective.
Lists: Browse various lists that are generated by the loads of data we have collected.
Contests: Check out the latest contests, see previous winners, and find out how you can be a part
Music: Check out our ever-growing database of musical knowledge! Use it to find any artist, album, or track that has been entered since the birth of the site and rate and find detailed usage statistics.
Main
[?]
Tired of looking at the same old pages? Try checking out a random one, you never know what you might find...
Random!
Music to Make Babies With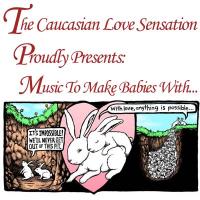 Music to Make Babies With
Created by:
shortbus
Tracks:
15
Length:
01:16:10
Keywords
1. Crazy
2. Sexy
3. Cool
Created on
5/24/06 01:46am
Level
6
Points
2508
Total visitors
228
Unique visitors
92
description:
Heavy petting? No problem. Foreplay? For sure. Doin' it like rabbits? You better believe it! Post coital cuddle? Wouldn't have it any other way.
tracklist
1
Dave Matthews Band : Crash Into Me
Beautiful, sexual, and very well-written song to ease into things. You can hate on DMB all you want (in fact [...]

SHOW MORE

Track 3 from Crash
Length: 00:05:16
Year: 1996
Track Description:
Beautiful, sexual, and very well-written song to ease into things. You can hate on DMB all you want (in fact I will probably join you), but you cannot hate on this song.

SHOW LESS

2
Garbage : #1 Crush
Ruffing things up a bit. A little dirty, a little erotic, a lotta perfect for that heavy petting you just sta [...]

SHOW MORE

Track 1 from Romeo and Juliet Soundtrack
Length: 00:04:46
Year: 1996
Track Description:
Ruffing things up a bit. A little dirty, a little erotic, a lotta perfect for that heavy petting you just started.

SHOW LESS

3
Portishead : Glory Box
Beat, mood, vocals, everything about this song is right on edge. It's time to get serious about your foreplay [...]

SHOW MORE

Track 11 from Dummy
Length: 00:05:07
Year: 1994
Track Description:
Beat, mood, vocals, everything about this song is right on edge. It's time to get serious about your foreplay. *On a side note, depending on your partner the entire Dummy album could work wonders for you.

SHOW LESS

4
Massive Attack : Black Milk
Similar style to above, but they work so well together. Undeniable groove and sexy ass voice. Wish I could d [...]

SHOW MORE

Track 8 from Mezzanine
Length: 00:06:21
Year: 1998
Track Description:
Similar style to above, but they work so well together. Undeniable groove and sexy ass voice. Wish I could describe better why this works, but it just does...

SHOW LESS

5
Porcupine Tree : Gravity Eyelids
Cooling things down and building the tension. The sparse music and longing of vocals calling for things to ge [...]

SHOW MORE

Track 5 from In Absentia
Length: 00:07:56
Year: 2002
Track Description:
Cooling things down and building the tension. The sparse music and longing of vocals calling for things to get a bit more serious.

SHOW LESS

6
R. Kelly : Bump N Grind
My mind's tellin me no, but my body's tellin me yeah... R. Kelly don't see nutin wrong wit a little bump n gr [...]

SHOW MORE

Track 2 from 12 Play
Length: 00:04:16
Year: 1993
Track Description:
My mind's tellin me no, but my body's tellin me yeah... R. Kelly don't see nutin wrong wit a little bump n grind, and neither do I.

SHOW LESS

7
Marvin Gaye : Let's Get It On
Name says it all. Time to get down to business. This song may be cliche, but its cliche for a reason. Recog [...]

SHOW MORE

Track 1 from Let's Get It On
Length: 00:03:59
Year: 2003
Track Description:
Name says it all. Time to get down to business. This song may be cliche, but its cliche for a reason. Recognize.

SHOW LESS

8
Boyz II Men : Uhh Ahh
Injection fellas... Now for the serious love making. Probably the most sexual sounding song ever made. Remi [...]

SHOW MORE

Track 4 from Cooleyhighharmony
Length: 00:03:51
Year: 1991
Track Description:
Injection fellas... Now for the serious love making. Probably the most sexual sounding song ever made. Reminds me of 7th grade when hormones first hit hard. I think that period of time was described best in High Fidelity: "it was as if breasts were little pieces of property that had been unlawfully annexed by the opposite sex -- they were rightfully ours and we wanted them back."

SHOW LESS

9
Sade : No Ordinary Love
Keep it goin. I don't care what song it is... if Sade made it, you are good to go. Girl I knew sent this to [...]

SHOW MORE

Track 11 from The Best of Sade
Length: 00:07:20
Year: 1994
Track Description:
Keep it goin. I don't care what song it is... if Sade made it, you are good to go. Girl I knew sent this to me few years back and the first thing that came to mind was sex. The only thing that came to mind was sex. This song is sex. Pure Sonic Sex.

SHOW LESS

10
TLC : Red Light Special
Hold on... you can't be blowin your load yet. TLC lets ya know how its got to be.

SHOW MORE

Track 7 from CrazySexyCool
Length: 00:05:02
Year: 1994
Track Description:
Hold on... you can't be blowin your load yet. TLC lets ya know how its got to be.

SHOW LESS

11
Ginuwine : Pony
We've built things up, now its time for the last hurrah! Ginuwine lays it all out for ya.

SHOW MORE

Track 2 from Ginuwine... The Bachelor
Length: 00:04:11
Year: 1996
Track Description:
We've built things up, now its time for the last hurrah! Ginuwine lays it all out for ya.

SHOW LESS

12
Chris Isaak : Wicked Game
Coolin things back down. Cool, haunting, sensual vibe. Very sexy video as well.

SHOW MORE

Track 5 from Heart Shaped World
Length: 00:04:49
Year: 1989
Track Description:
Coolin things back down. Cool, haunting, sensual vibe. Very sexy video as well.

SHOW LESS

13
Barry White : Just The Way You Are
Barry White had to be on here somewhere, its just how it works. However, I didn't wanna abuse him like everyo [...]

SHOW MORE

Track 6 from Love Songs
Length: 00:06:55
Year: 2003
Track Description:
Barry White had to be on here somewhere, its just how it works. However, I didn't wanna abuse him like everyone else. We're bringin Barry in special to let your lady know how you feel as you proceed to get your snuggle on.

SHOW LESS

14
Al Green : I'm Still In Love With You
Al Green, oh man... making that cuddle so much better.

SHOW MORE

Track 3 from Greatest Hits
Length: 00:03:14
Year: 1995
Track Description:
Al Green, oh man... making that cuddle so much better.

SHOW LESS

15
Nora Jones : Nearness of You
And now the amazingly beautiful voice of Nora Jones peacefully lulls you off to sleepy land.

SHOW MORE

Track 14 from Come Away With Me
Length: 00:03:07
Year: 2002
Track Description:
And now the amazingly beautiful voice of Nora Jones peacefully lulls you off to sleepy land.

SHOW LESS
Tag Board
You must log in to leave a tag
Stuff
Quick Jump
shortbus's other mixes
Related mixes
recent visitors
show all