[?]
Not a member? Sign-up now, it's free!
Login
[?]
These are links to some of the major sections in the mixtape collective.
Lists: Browse various lists that are generated by the loads of data we have collected.
Contests: Check out the latest contests, see previous winners, and find out how you can be a part
Music: Check out our ever-growing database of musical knowledge! Use it to find any artist, album, or track that has been entered since the birth of the site and rate and find detailed usage statistics.
Main
[?]
Tired of looking at the same old pages? Try checking out a random one, you never know what you might find...
Random!
Insanity Through Soundwaves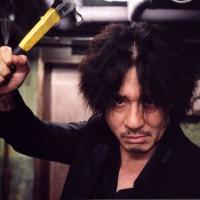 Insanity Through Soundwaves
Created by:
Eraserhead
Tracks:
16
Length:
01:14:33
Keywords
1. insane
2. crazy
3. cypripareunia
Created on
10/10/06 08:09pm
Level
7
Points
3014
Total visitors
89
Unique visitors
44
description:
These songs are insane. Either that or bizarre. Or just plain badass. Sometimes all three.

In any case, it'll fry your brain.
tracklist
1
Hella : Gothpel for You Not Them
Hella are the definition of insane. The drumming is schizophrenic, and the whole song just sounds like its on [...]

SHOW MORE

Track 1 from Homeboy
Length: 00:11:11
Year: 2005
Track Description:
Hella are the definition of insane. The drumming is schizophrenic, and the whole song just sounds like its on speed.

SHOW LESS

2
The Fall : Bombast
Just as the name suggests, bombastic craziness.

SHOW MORE

Track 2 from This Nation's Saving Grace
Length: 00:03:08
Year: 1988
Track Description:
Just as the name suggests, bombastic craziness.

SHOW LESS

3
The Birthday Party : Nick the Stripper
Extremeley bizarre, but catchy, mix of screaming and sleaze.

SHOW MORE

Track 4 from Prayers on Fire
Length: 00:03:52
Year: 0000
Track Description:
Extremeley bizarre, but catchy, mix of screaming and sleaze.

SHOW LESS

4
Boris : Farewell
Not really bizarre, but definitely not a "normal" song.

SHOW MORE

Track 1 from Pink
Length: 00:07:33
Year: 2005
Track Description:
Not really bizarre, but definitely not a "normal" song.

SHOW LESS

5
Old Time Relijun : King of Nothing
Very bizarre, crazed Beefheart-esque rock.

SHOW MORE

Track 8 from Witchcraft Rebellion
Length: 00:01:44
Year: 0000
Track Description:
Very bizarre, crazed Beefheart-esque rock.

SHOW LESS

6
Deerhoof : Scream Team
Everything by Deerhoof is strange, but this song is one of their most insane (and catchiest).

SHOW MORE

Track 9 from The Runners Four
Length: 00:02:40
Year: 2005
Track Description:
Everything by Deerhoof is strange, but this song is one of their most insane (and catchiest).

SHOW LESS

7
Mr. Bungle : Squeeze Me Macaroni
Twisted, perverse party music that features food as sexual metaphors. Plus, there're a few samples from Blue [...]

SHOW MORE

Track 3 from Mr. Bungle
Length: 00:05:38
Year: 1991
Track Description:
Twisted, perverse party music that features food as sexual metaphors. Plus, there're a few samples from Blue Velvet.

SHOW LESS

8
The Flaming Lips : Yoshimi Battles the Pink Robots Pt. 2
Awesome spacey instrumental with lots of screaming.

SHOW MORE

Track 5 from Yoshimi Battles the Pink Robots
Length: 00:02:57
Year: 2002
Track Description:
Awesome spacey instrumental with lots of screaming.

SHOW LESS

9
King Crimson : 21st Century Schizoid Man
An explosive culmination of crazy jazz-psych/rock

SHOW MORE

Track 1 from In the Court of the Crimson King
Length: 00:07:26
Year: 1969
Track Description:
An explosive culmination of crazy jazz-psych/rock

SHOW LESS

10
Frank Zappa : Who Are the Brain Police?
Old-school bizarro

SHOW MORE

Track 3 from Freak Out!
Length: 00:03:33
Year: 1965
Track Description:
Old-school bizarro

SHOW LESS

11
Massive Attack : Dissolved Girl
To me this song feels like a haunting descent into paranoia, or something.

SHOW MORE

Track 6 from Mezzanine
Length: 00:06:06
Year: 1998
Track Description:
To me this song feels like a haunting descent into paranoia, or something.

SHOW LESS

12
The Melvins/Lustmord : Toadi Acceleratio
A very strange instrumental that incorporates Indian instruments, as well as heavier rock elements

SHOW MORE

Track 3 from Pigs of the Roman Empire
Length: 00:03:25
Year: 2004
Track Description:
A very strange instrumental that incorporates Indian instruments, as well as heavier rock elements

SHOW LESS

13
Modest Mouse : Tiny Cities Made of Ashes
Funky, neurotic rock. Awesome bass.

SHOW MORE

Track 5 from The Moon and Antarctica
Length: 00:03:41
Year: 2000
Track Description:
Funky, neurotic rock. Awesome bass.

SHOW LESS

14
Sonic Youth : Stereo Sanctity
Paranoid noise rock. Very atmospheric.

SHOW MORE

Track 4 from Sister
Length: 00:03:49
Year: 1987
Track Description:
Paranoid noise rock. Very atmospheric.

SHOW LESS

15
Radiohead : Climbing Up The Walls
A creeping descent into Hell.

SHOW MORE

Track 9 from OK Computer
Length: 00:04:45
Year: 1997
Track Description:
A creeping descent into Hell.

SHOW LESS

16
Fantomas : Charade
A very inventive take on the theme music to the movie of the same name. Mike Patton is a genius, but you prob [...]

SHOW MORE

Track 16 from Directors Cut
Length: 00:03:05
Year: 2001
Track Description:
A very inventive take on the theme music to the movie of the same name. Mike Patton is a genius, but you probably knew that already.

SHOW LESS
Tag Board
You must log in to leave a tag
Stuff
Quick Jump
Eraserhead's other mixes
Related mixes
recent visitors
show all