[?]
Not a member? Sign-up now, it's free!
Login
[?]
These are links to some of the major sections in the mixtape collective.
Lists: Browse various lists that are generated by the loads of data we have collected.
Contests: Check out the latest contests, see previous winners, and find out how you can be a part
Music: Check out our ever-growing database of musical knowledge! Use it to find any artist, album, or track that has been entered since the birth of the site and rate and find detailed usage statistics.
Main
[?]
Tired of looking at the same old pages? Try checking out a random one, you never know what you might find...
Random!
The College Chronicles: Volume One (Tape 2 of 2)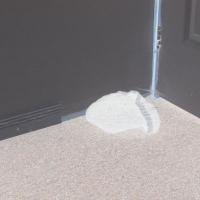 The College Chronicles: Volume One (Tape 2 of 2)
Created by:
Capn_Derk
Tracks:
15
Length:
01:01:34
Keywords
1. Autobiographical
2. Eclectic
3. Long
Created on
8/30/06 06:58am
Level
4
Points
1881
Total visitors
71
Unique visitors
43
description:
Well, as the name implies, the is the second tape in a two-tape set. For more info, refer to Volume One.
tracklist
1
The Tea Party : Temptation
I love it because of the calypso guitar intro, but now it exists as the song that reminds me of Pierre-Luc, ak [...]

SHOW MORE

Track 1 from Transmission
Length: 00:03:25
Year: 1997
Track Description:
I love it because of the calypso guitar intro, but now it exists as the song that reminds me of Pierre-Luc, aka Pieu, my partner in cinematographic crime. We started hanging out thanks to our common love for the oeuvre of Kevin Smith. Towards the end of my first semester, he became my co-DJ and one of my best friends in college.

SHOW LESS

2
Boston : More Than a Feeling
My first lesson in musical humility. I had said "What? You've never head [insert song title here]?" to so ma [...]

SHOW MORE

Track 1 from Boston
Length: 00:04:45
Year: 1990
Track Description:
My first lesson in musical humility. I had said "What? You've never head [insert song title here]?" to so many people so many times that it was bound to happen to me eventually. One night at Joel's house, when Phil 2 was there, it happened with this arena-rock masterpiece. Phil 2 introduced it as "the song from which Nirvana stole the intro for 'Smells Like Teen Spirit'."

SHOW LESS

3
Blues Traveler : Carolina Blues
A quality opening track. During the early stages of my friendship with Joel, he inquired about what the hell t [...]

SHOW MORE

Track 1 from Straight on Till Morning
Length: 00:04:44
Year: 1997
Track Description:
A quality opening track. During the early stages of my friendship with Joel, he inquired about what the hell that awesome song he heard was. I told him, he downloaded it, and I've come to find out that Joel, despite being above all a metal fan, is indeed a blues brother at heart.

SHOW LESS

4
Dragonforce : Heart of a Dragon
Joel discovered these guys while in Europe. He told himself he'd go into a record shop and buy an album from [...]

SHOW MORE

Track 9 from Valley Of The Damned
Length: 00:05:22
Year: 2003
Track Description:
Joel discovered these guys while in Europe. He told himself he'd go into a record shop and buy an album from the band with the absolute worst name he could find. When he played it, he was blown away, as so was I when I heard it. With their anthemic vocals, soaring guitar harmonies and lightning-quick drumming, this English extreme-power-metal sextet has found a new pair of fans in Joel and I.

SHOW LESS

5
Morphine : Thursday
I remember reading about this aural curiosity (sax, drums and a 2-stringed bass played with a slide) and immed [...]

SHOW MORE

Track 8 from Cure for Pain
Length: 00:03:26
Year: 1993
Track Description:
I remember reading about this aural curiosity (sax, drums and a 2-stringed bass played with a slide) and immediately going out to get some songs. This one is the one that stuck. It's incredibly hard for me to think of a song as "sexy", but this comes really close. Pieu is a saxophonist himself, so I made him listen to this. He approved, although he noted that he didn't play baritone sax like the guy in the song.

SHOW LESS

6
Tenacious D : Tribute
I knew of this band (the very funny Jack Black forms half of it, Kyle "KG" Glass is the other), but didn't rea [...]

SHOW MORE

Track 3 from Tenacious D
Length: 00:04:10
Year: 2001
Track Description:
I knew of this band (the very funny Jack Black forms half of it, Kyle "KG" Glass is the other), but didn't really hear anything outside of "Fuck Her Gently". Joel re-enacted a choreographed interpretation of the song as preformed by his friends (and my acquaintances) Scratch, Dim and Frank, which included lip-syncing and the fake-ripping of one's shirt. Rock on!

SHOW LESS

7
The Beatles : Here Comes The Sun
My favourite Beatles song. I think of it as an antidote to the hundreds of songs about death, depression, hear [...]

SHOW MORE

Track 7 from Abbey Road
Length: 00:03:08
Year: 1969
Track Description:
My favourite Beatles song. I think of it as an antidote to the hundreds of songs about death, depression, heartache, fear, paranoia and rejection. How about a song about hope and perseverance? It's on here as a reminder of an anecdote Joel told me about the emo girl who didn't know who the Beatles or Elvis Presley was. Damn kids.

SHOW LESS

8
Beastie Boys : Girls
One thing hadn't changed about rapper chicks in the high school/college transition: their ignorance towards [...]

SHOW MORE

Track 6 from Licensed to Ill
Length: 00:03:14
Year: 1986
Track Description:
One thing hadn't changed about rapper chicks in the high school/college transition: their ignorance towards EVERY other kind of music in existence. This song, to me, is the antidote to all the gangsta rap bullshit polluting the airwaves.

SHOW LESS

9
John Linnell : Illinois
An instrumental band-organ jam only a guy like Linnell could write. This song, along with many other weird-ass [...]

SHOW MORE

Track 1 from State Songs
Length: 00:01:23
Year: 1999
Track Description:
An instrumental band-organ jam only a guy like Linnell could write. This song, along with many other weird-ass songs, represents how relentlessly silly I can be. Helene is one of the few people who actually find my peculiar brand of eccentric silliness endearing and entertaining.

SHOW LESS

10
The Magic Numbers : Love Me Like You
A sunny little ditty about adultery, I think. I remember being really pissed when I tried to put this CD on my [...]

SHOW MORE

Track 5 from The Magic Numbers
Length: 00:04:51
Year: 2005
Track Description:
A sunny little ditty about adultery, I think. I remember being really pissed when I tried to put this CD on my computer. The fact is, I wasn't able to because EMI had encoded the CD with some kind of anti-piracy thingy. Fuckers. This song routinely puts a smile on my face and makes me spontaneously clap my hands.

SHOW LESS

11
Neutral Milk Hotel : In The Aeroplane Over The Sea
How perfectly appropriate that a song about being okay with the prospect of dying ends up being "our song" [...]

SHOW MORE

Track 3 from In The Aeroplane Over The Sea
Length: 00:03:22
Year: 1998
Track Description:
How perfectly appropriate that a song about being okay with the prospect of dying ends up being "our song". I think it became our song when I played it on my show, with Helene by my side, and we both started singing the first verse at the same time. I bought her the CD for Christmas. In my opinion, it's the greatest album ever.

SHOW LESS

12
Iron and Wine : Each Coming Night
This is the first album I played for her. We were at my house, both very tired, and this seemed like the most [...]

SHOW MORE

Track 8 from Our Endless Numbered Days
Length: 00:03:26
Year: 2004
Track Description:
This is the first album I played for her. We were at my house, both very tired, and this seemed like the most ambient, soothing album I had. The banjo solo is heartbreakingly beautiful, and yet is only the second best solo on the record (the first being the mandolin solo on "Fever Dream"). For some reason, this track stuck out.

SHOW LESS

13
Radiohead : Creep
She loves Radiohead. But why does a song about crippling self-loathing seem so damn appealing to someone how h [...]

SHOW MORE

Track 2 from Pablo Honey
Length: 00:03:56
Year: 1993
Track Description:
She loves Radiohead. But why does a song about crippling self-loathing seem so damn appealing to someone how has a version of "Jingle Bells" where the tune is played via fart noises? I think it's so when she hears it, she has an excuse to hug me, because no matter what she thinks, I think she's nor a creep, nor a weirdo.

SHOW LESS

14
Jellyfish : The Ghost at Number One
Of all the damn songs that could have been going through my head when I lost my virginity, of all the tunes in [...]

SHOW MORE

Track 6 from Spilt Milk
Length: 00:03:37
Year: 1993
Track Description:
Of all the damn songs that could have been going through my head when I lost my virginity, of all the tunes in existence, it had to be something that stuck out like a sore thumb. Vocal harmonies, twinkling keyboards…a perfect pop song. Not "Let's Get It On" or "Can't Get Enough Of Your Love, Babe" or any of the time-tested slow jams, but a pretty little Queen-meets-Beatkes pop song about artistic integrity. Good song, though.

SHOW LESS

15
The Decemberists : The Mariner's Revenge Song
A nine-minute prog-style narrative (although the tempo only changes from 4/4 to 3/4 and then back) filled wit [...]

SHOW MORE

Track 10 from Picaresque
Length: 00:08:45
Year: 2005
Track Description:
A nine-minute prog-style narrative (although the tempo only changes from 4/4 to 3/4 and then back) filled with more folksy guitar and accordion fills than you can shake a stick at. She took to this track like a duck to water, and quotes lines from it like it's nobody's business.

SHOW LESS
Tag Board
You must log in to leave a tag
Stuff
Quick Jump
Capn_Derk's other mixes
Related mixes
recent visitors
show all