[?]
Not a member? Sign-up now, it's free!
Login
[?]
These are links to some of the major sections in the mixtape collective.
Lists: Browse various lists that are generated by the loads of data we have collected.
Contests: Check out the latest contests, see previous winners, and find out how you can be a part
Music: Check out our ever-growing database of musical knowledge! Use it to find any artist, album, or track that has been entered since the birth of the site and rate and find detailed usage statistics.
Main
[?]
Tired of looking at the same old pages? Try checking out a random one, you never know what you might find...
Random!
M.O.O.Bs PART 2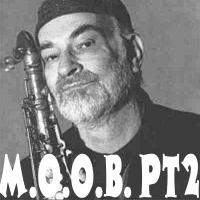 M.O.O.Bs PART 2
Created by:
johnny_luddite
Tracks:
20
Length:
01:19:47
Keywords
1. obscure
2. eclectic
3. buggers
Created on
11/08/06 08:55pm
Level
5
Points
2404
Total visitors
50
Unique visitors
30
description:
As threatened, here is part two of the Mostly Old Obscure Buggers mixtape. Again, stuff I have collected over the years that I like a lot, but which hasn't quite met with any degree of commercial success. I think these people are worth hearing, or I wouldn't be doing this. Also, I think work and real life are worth avoiding, or I wouldn't be doing this...
tracklist
1
Teenage Jesus And The Jerks : I Woke Up Dreaming
There are lots of elements that draw me to a band for the first time. One is that I really am a sucker for an [...]

SHOW MORE

Track 5 from Everything
Length: 00:03:02
Year: 0000
Track Description:
There are lots of elements that draw me to a band for the first time. One is that I really am a sucker for an amusing/hokey/out there band name. So it was with Teenage Jesus And The Jerks. If it wasn't for being drawn in by the name though, I would never have discovered the strange and worrying world of Lydia Lunch!

SHOW LESS

2
The Lemonheads : My Drug Buddy
Evan Dando has a new version of The Lemonheads, and a new album after god knows how many years. I haven't hear [...]

SHOW MORE

Track 3 from It's A Shame About Ray
Length: 00:02:51
Year: 1992
Track Description:
Evan Dando has a new version of The Lemonheads, and a new album after god knows how many years. I haven't heard that yet, but I love the sound of this old offering. The lazy acoustic guitars, swirly organ and breathy vocal have never made drug dependency seem so attractive!

SHOW LESS

3
Family : My Friend The Sun
I am not picking this bands and tracks just because of their obscurity though most of them are pretty obscure [...]

SHOW MORE

Track 6 from Bandstand
Length: 00:04:22
Year: 0000
Track Description:
I am not picking this bands and tracks just because of their obscurity though most of them are pretty obscure and forgotten. With a band like Family, this really pisses me off. Many early 70s UK bands who were contemporaries are held in reverence while these guys... Their singer Roger Chapman had a unique vibrato quality in his voice, they constructed fascinating music, and in this track, a thing of rare beauty. They still get played in my house.

SHOW LESS

4
Audience : Friends, Friends, Friend
"I had a friend who had a friend on the river. They too had friends who had friends of their own..." This lot [...]

SHOW MORE

Track 8 from Friends, Friends, Friend
Length: 00:03:22
Year: 0000
Track Description:
"I had a friend who had a friend on the river. They too had friends who had friends of their own..." This lot make Family look like household names. This song was a minor hit in the UK. Leader Howard Werth went on to make one of the great lost rock albums of all time, "King Brilliant."

SHOW LESS

5
Crime And The City Solution : Untouchable
Crime And The City Solution featured Mick Harvey of The Birthday Party and Nick Cave & The Bad Seeds fame. The [...]

SHOW MORE

Track 6 from Room Of Lights
Length: 00:06:00
Year: 1986
Track Description:
Crime And The City Solution featured Mick Harvey of The Birthday Party and Nick Cave & The Bad Seeds fame. The band shared similar themes to Cave and BP. I heard this album by accident. The music within haunted me then and still does.

SHOW LESS

6
Gang Of Four : I Love A Man In Uniform
Unlike most of the people in this two part mixtape, there are some tracks of Gang Of Four on the MTC database. [...]

SHOW MORE

Track 12 from Return the Gift
Length: 00:03:43
Year: 2005
Track Description:
Unlike most of the people in this two part mixtape, there are some tracks of Gang Of Four on the MTC database. Not this song though, always a favourite of mine since the time I first heard a live session version on John Peel's UK radio show. Over teh years I discovered many good things and a few awful ones via Peel's show.

SHOW LESS

7
Bonzo Dog Band : Canyons Of Your Mind
Immers suggested that I use this lot in my mixtape, and I planned to anyway. By the time this came out, they h [...]

SHOW MORE

Track 11 from Tadpoles
Length: 00:03:02
Year: 1969
Track Description:
Immers suggested that I use this lot in my mixtape, and I planned to anyway. By the time this came out, they had dropped the 'Doo Dah' from their name. It was B side to 'Urban Spaceman' which became a hit single in the UK. Viv Stanshall, Neil Innes et al were at their best at musical pastiche such as this fake 50s number. "In the wardrobe of your mine, in the section labelled shirts." The guitar solo is meant to be bad and it is! I stole something Neil Innes said, and have been saying it when onstage for years. "I suffered for my music...now it's your turn!"

SHOW LESS

8
Dave Davies : Death Of A Clown
The Kinks and Ray Davies are rightly lauded, but brother Dave was an integral part of trhe Kinks on lead guita [...]

SHOW MORE

Track 7 from Anthology: Unfinished Business (Disc 1)
Length: 00:03:02
Year: 0000
Track Description:
The Kinks and Ray Davies are rightly lauded, but brother Dave was an integral part of trhe Kinks on lead guitar, and recorded interesting music in his own right. This is the solitary solo hit that he had in the UK. Many years later, I saw The Kinks live, and Ray kept introducing his brother to the crowd as Dave 'Death Of A Clown' Davies, to Dave's obvious annoyance.

SHOW LESS

9
Bert Jansch : One To A Hundred
Bert Jansch was (is) primarily an acoustic guitarist, associated with folk rock in the UK. This song dates fro [...]

SHOW MORE

Track 7 from Dazzling Stranger (disc 2)
Length: 00:02:59
Year: 0000
Track Description:
Bert Jansch was (is) primarily an acoustic guitarist, associated with folk rock in the UK. This song dates from around 1975, and is a simple tale of how a young child comes to terms with teh death of a friend. He sings from the kid's point of view, but it is not at all corny, just moving and real.

SHOW LESS

10
Dick Heckstall-Smith : Future Song
Ok, I am very biased on this one. Dick was my friend, and I was his manager for the last four years of his lif [...]

SHOW MORE

Track 1 from A Story Ended
Length: 00:04:09
Year: 1971
Track Description:
Ok, I am very biased on this one. Dick was my friend, and I was his manager for the last four years of his life. He was a brilliant sax player, and a man who thought about music as much as he played it. Equally at home jamming with his next door neighbour as he was sitting in with Charles Mingus, he had attitude. His musical range swept from be-bop to blues to prog rock to free jazz to orchestral composition. Zappa admired him. To Dick it was all music. After fifteen years playing in bands such as Blues Incorporated, John Mayall's Bluesbreakers and Colosseum, Dick made his first solo album in 1971. The lyrics are angry inspiration and Dick's electric sax on this rock track is just wonderful. I make no excuses for banging on about him! I am listening to Onderground Radio online as I write this, and a John Mayall track with a piercing solo from Dick has just come on. Sweet!

SHOW LESS

11
Little Charlie And The Nightcats : Dump That Chump
A really fun Blues club act from the 80s. Charlie Baty is an electic guitarist, throwing in guitar quotes from [...]

SHOW MORE

Track 11 from Deluxe Edition
Length: 00:03:48
Year: 0000
Track Description:
A really fun Blues club act from the 80s. Charlie Baty is an electic guitarist, throwing in guitar quotes from all over the place. Sometimes I really think that people can sometimes be too original for mainstream acceptance.

SHOW LESS

12
The Pink Fairies : White Girls On Amphetamine
Pink Fairies were kind of the English version of MC5, but also they kind of weren't. They would play any benef [...]

SHOW MORE

Track 6 from Kill 'Em And Eat 'Em
Length: 00:04:24
Year: 0000
Track Description:
Pink Fairies were kind of the English version of MC5, but also they kind of weren't. They would play any benefit going, and their drummer had a propensity to get naked behind the kit. Not a pretty site as I recall. Musically, their music was acid tinged high energy rock, with a hint of the punk storm to come. Guitarist Larry Wallis could bend those strings!

SHOW LESS

13
The Faces : Miss Judy's Farm
This band featured a couple of people who went on to much fame, and their subsequent careers are of no interes [...]

SHOW MORE

Track 1 from A Nod's As Good As A Wink...
Length: 00:03:40
Year: 1971
Track Description:
This band featured a couple of people who went on to much fame, and their subsequent careers are of no interest to me, but...This band were a sloppy drunk bluesy rock band that could be a joy to see live. They were formed out of the ashes of mod band The Small Faces, with the addition of Ron Wood on guitar and Rod Stewart (yes, the ageing blonded tart himself). Their ragged style is encapsulated in this track, which sounds like it will fall apart but never quite does. Stewart could actually sing when he wasn't turning a buck or a trick!

SHOW LESS

14
Atomic Rooster : Tomorrow Night (BBC Radio Session)
There was a short time in the early 70s when Atomic Rooster were thought of on a par with Zeppelin and Deep Pu [...]

SHOW MORE

Track 11 from Death Walks Behind You
Length: 00:05:31
Year: 0000
Track Description:
There was a short time in the early 70s when Atomic Rooster were thought of on a par with Zeppelin and Deep Purple. Led by Vince Crane, they played doomy loud heavy rock. This is a live BBC session version of a song that was a hit UK single, as was Devil's Answer. They faded quickly, but are still worth hearing today.

SHOW LESS

15
Nick Lowe : Marie Provost
A great English pop writer and performer in the days when that wasn't an insulting thing to say about a person [...]

SHOW MORE

Track 9 from Jesus Of Cool
Length: 00:02:49
Year: 1978
Track Description:
A great English pop writer and performer in the days when that wasn't an insulting thing to say about a person. This song is typical of his personality. Set to a sub - Buddy Holly tune, this tells the true story of 20's movie starlet Marie Provost, who died in old age at home, leaving several small dogs locked inside and hungry. As the song says, "She was a winner who became a doggies dinner, she didn't matter much to me, poor Marie."

SHOW LESS

16
Ian Dury & The Blockheads : Plaistow Patricia
One of the acts that found acceptance during the rise of punk. Dury's band could skip from smooth funk to nast [...]

SHOW MORE

Track 9 from New Boots And Panties
Length: 00:04:13
Year: 0000
Track Description:
One of the acts that found acceptance during the rise of punk. Dury's band could skip from smooth funk to nasty punk just like that. This is the latter, with the delightful chant, "Arseholes, Bastards, Fucking Cunts and Pricks!"

SHOW LESS

17
Brian Eno : Baby's on Fire
This was in the MTC database, but I wanted to put it up here anyway. Brian Eno is a genius. Another person who [...]

SHOW MORE

Track 3 from Here Come the Warm Jets
Length: 00:05:21
Year: 2004
Track Description:
This was in the MTC database, but I wanted to put it up here anyway. Brian Eno is a genius. Another person whose thoughts about music are almost as interesting as the music he has made. The album this came from was the closest he came to putting out anything remotely commercial. Don't worry about baby, "...She's only burning, this kind of experience is neccessary for her learning."

SHOW LESS

18
Robyn Hitchcock & The Egyptians : Earthly Paradise
Hitchcock is another in a long line of British eccentrics, of whom I can only wish I was one. I could describe [...]

SHOW MORE

Track 11 from Perspex Island
Length: 00:06:32
Year: 1991
Track Description:
Hitchcock is another in a long line of British eccentrics, of whom I can only wish I was one. I could describe the sound he makes as psychedelic folk, but even I am not sure about that. Peter Buck of REM was all over this album.

SHOW LESS

19
Stone The Crows : Seven Lakes
Singer Maggie Bell was unfairly comared to Janis Joplin. She was one hell of a singer though, and got good blu [...]

SHOW MORE

Track 9 from Teenage Licks
Length: 00:03:03
Year: 1971
Track Description:
Singer Maggie Bell was unfairly comared to Janis Joplin. She was one hell of a singer though, and got good blues rock support from her band. Last heard of doing a shite theme tune for a Brit TV show. Life can be sad.

SHOW LESS

20
Fleetwood Mac : Showbiz Blues
Before the villagers storm my castle armed with lighted torches and sticks, I would like to point out that thi [...]

SHOW MORE

Track 3 from Then Play On
Length: 00:03:54
Year: 1969
Track Description:
Before the villagers storm my castle armed with lighted torches and sticks, I would like to point out that this is the pre Stevie Peter Green version of the band. This was Peter Green's last full album with the band, and his tracks on it highlight his disintegrating mental state and at the same time show his genuine disdain for those around him and on this track, all those who attach themselves to a band. Music biz people, fans, hangers on, whoever. "Tell me everybody, did you ever give a damn for me." Chilling stuff.

SHOW LESS
Tag Board
You must log in to leave a tag
Stuff
Quick Jump
johnny_luddite's other mixes
Related mixes
recent visitors
show all