[?]
Not a member? Sign-up now, it's free!
Login
[?]
These are links to some of the major sections in the mixtape collective.
Lists: Browse various lists that are generated by the loads of data we have collected.
Contests: Check out the latest contests, see previous winners, and find out how you can be a part
Music: Check out our ever-growing database of musical knowledge! Use it to find any artist, album, or track that has been entered since the birth of the site and rate and find detailed usage statistics.
Main
[?]
Tired of looking at the same old pages? Try checking out a random one, you never know what you might find...
Random!
Not On An Oldies Station 2 - The 70's!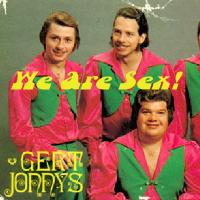 Not On An Oldies Station 2 - The 70's!
Created by:
johnny_luddite
Tracks:
17
Length:
01:09:20
Keywords
1. obscure
2. good
3. 70's
Created on
12/16/06 07:00pm
Level
5
Points
2448
Total visitors
51
Unique visitors
29
description:
Just like it's elder sibling, this mixtape takes some of the B sides and album tracks you won't find on oldies or classic rock radio and serves them up cold! This time, it is the era of a lot of my mad dog days, the seventies! I wanted this to work as a mix, but I also wanted it to be fairly chronological, so it proves to be an alternative skip through an odd decade.
tracklist
1
The Pink Fairies : Walk Don't Run
Brit hippie anarchist rock band take surf guitar instrumental and make it into something very horrible yet won [...]

SHOW MORE

Track 6 from What A Bunch Of Sweeties
Length: 00:09:12
Year: 0000
Track Description:
Brit hippie anarchist rock band take surf guitar instrumental and make it into something very horrible yet wonderful. Drummer Twink often played in the nude. I mention this for you fact fans only!

SHOW LESS

2
Led Zeppelin : Hey Hey What Can I Do
Probably the most obscure officially released Zep tune. It first appeared on an Atlantic sampler (The New Age [...]

SHOW MORE

Track 14 from Box Set Disc 1
Length: 00:03:57
Year: 0000
Track Description:
Probably the most obscure officially released Zep tune. It first appeared on an Atlantic sampler (The New Age Of Atlantic, I think) and surfaced much much later on the Zep Box Set. It is an acoustic romp with Plant in fine voice.

SHOW LESS

3
David Bowie : John, I'm Only Dancing
A single in 1972, and a hit of sorts in the UK, but worth mentioning here, just because of it's strangeness, a [...]

SHOW MORE

Track 0 from The Rise and Fall of Ziggy Stardust and the Spiders From Mars
Length: 00:02:46
Year: 1972
Track Description:
A single in 1972, and a hit of sorts in the UK, but worth mentioning here, just because of it's strangeness, and the killer bassline. "Won't someone dance with meeeeeeeeeee!"

SHOW LESS

4
Jethro Tull : Nursie
Tull used to pack them in on the B side of singles. This short melancholic acoustic number was the third track [...]

SHOW MORE

Track 19 from Living In The Past
Length: 00:01:35
Year: 0000
Track Description:
Tull used to pack them in on the B side of singles. This short melancholic acoustic number was the third track on the flip side of "Life's A Long Song."

SHOW LESS

5
Paul McCartney & Wings : Hi Hi Hi
Originally a double A side single (with 'Mary Had A Little Lamb') this jolly rocky tune was banned by the BBC [...]

SHOW MORE

Track 11 from Red Rose Speedway (expanded edition)
Length: 00:03:08
Year: 0000
Track Description:
Originally a double A side single (with 'Mary Had A Little Lamb') this jolly rocky tune was banned by the BBC in England because it alluded to dope smoking, sex, contraception, and other unpleasant un British things that went against Macca's image as the most mainstream of the former fab four!

SHOW LESS

6
Yes : America
Another track originally released on an Atlantic sampler. This is an elongated jam based around a Paul Simon s [...]

SHOW MORE

Track 1 from Yesterdays
Length: 00:10:35
Year: 1975
Track Description:
Another track originally released on an Atlantic sampler. This is an elongated jam based around a Paul Simon song, and has bloody great Steve Howe guitar.

SHOW LESS

7
King Crimson : The Great Deceiver
From an unfashionable period in Crimson's history, yet this is avtriolic track as they offer "...Cigarettes, I [...]

SHOW MORE

Track 1 from Starless And Bible Black
Length: 00:04:02
Year: 1974
Track Description:
From an unfashionable period in Crimson's history, yet this is avtriolic track as they offer "...Cigarettes, Ice-Creams, figurines of the Virgin Mary." Fripp close to his best.

SHOW LESS

8
Dr Feelgood : Tore Down
Pubrock mainstays Dr Feelgood caught in all their raw wonderfulness in a BBC radio session. This is a rare sta [...]

SHOW MORE

Track 4 from BBC Sessions 1973-1978
Length: 00:03:01
Year: 2001
Track Description:
Pubrock mainstays Dr Feelgood caught in all their raw wonderfulness in a BBC radio session. This is a rare stab at a Freddie King number.

SHOW LESS

9
Brinsley Schwarz : (What;s So funny 'Bout) Peace Love and Understanding
The original version of the Nick Lowe. Lowe was one of two main songwriters for this mid 70's pub rock band wh [...]

SHOW MORE

Track 11 from Nervous On The Road?The New Favourites of...
Length: 00:03:34
Year: 0000
Track Description:
The original version of the Nick Lowe. Lowe was one of two main songwriters for this mid 70's pub rock band who were hyped into oblivion by an over eager record company in the last lunatic years before punk.

SHOW LESS

10
Can : The Empress And The Ukraine King
When 'Krautrock' was beginning to be of interest in the UK, Virgin released a compilation of doodlings by Faus [...]

SHOW MORE

Track 10 from Unlimited Edition
Length: 00:04:41
Year: 0000
Track Description:
When 'Krautrock' was beginning to be of interest in the UK, Virgin released a compilation of doodlings by Faust priced at 48 pence, and called it 'The Faust Tapes.' It was hard to listen to, but everybody had a copy due to the price. Atlantic got in on the act, releasing a compilation of home recordings by Can, priced at 99 pence. This was altogether more accessible and led me to a lifelong admiration of Can. I love the waqy this track repeatedly almost falls apart but never quite does.

SHOW LESS

11
John Martyn : Root Love
I will champion this man's music, even if he doesn't even do that very often these days. A rare slab of slow m [...]

SHOW MORE

Track 3 from Sunday's Child
Length: 00:04:35
Year: 1975
Track Description:
I will champion this man's music, even if he doesn't even do that very often these days. A rare slab of slow menacing guitar rock with an insinuating guitar hook.

SHOW LESS

12
Ian Dury & The Blockheads : Sex And Drugs And Rock And Roll
This appeared on the gold edition of this album, but was originally a limited release single in the UK. It got [...]

SHOW MORE

Track 11 from New Boots And Panties
Length: 00:03:14
Year: 0000
Track Description:
This appeared on the gold edition of this album, but was originally a limited release single in the UK. It got some airplay despite the lyrical content. "Sex and drugs and rock and roll are all my brain and body need. Sex and drugs and rock and roll are very good indeed."

SHOW LESS

13
Gregory Isaacs : A Riot
Even in his heyday, Reggae did not begin and end with Bob Marley. Isaacs was played on my turntables loud and [...]

SHOW MORE

Track 18 from Happiness Come (74-77)
Length: 00:03:10
Year: 0000
Track Description:
Even in his heyday, Reggae did not begin and end with Bob Marley. Isaacs was played on my turntables loud and often!

SHOW LESS

14
Elvis Costello & The Attractions : I Just Don't Know What To Do With Myself
This was recorded live on the Stiff records tour of the UK in 1977, the tour that prompted EC to write "Pump I [...]

SHOW MORE

Track 6 from Stiff's Live Stiffs
Length: 00:02:27
Year: 0000
Track Description:
This was recorded live on the Stiff records tour of the UK in 1977, the tour that prompted EC to write "Pump It Up." This impassioned Bacharach cover forsaw the way Costello's career might head in later years. I was lucky enough to catch the show at Middlesbrough that year.

SHOW LESS

15
The Sex Pistols : Steppin' Stone
The Pistols cover the Monkees covering Neil Diamond. Just thinking about it makes my brain hurt, but in a good [...]

SHOW MORE

Track 18 from All Covered In Punk: 20 classic covers
Length: 00:03:08
Year: 0000
Track Description:
The Pistols cover the Monkees covering Neil Diamond. Just thinking about it makes my brain hurt, but in a good way!

SHOW LESS

16
The Stranglers : Go Buddy Go
Classic Stranglers B side, a kind of New Wave equivalent of Johnny B.Goode. Instant encore material in other w [...]

SHOW MORE

Track 4 from Hits and Heroes (Disc 1)
Length: 00:03:58
Year: 0000
Track Description:
Classic Stranglers B side, a kind of New Wave equivalent of Johnny B.Goode. Instant encore material in other words.

SHOW LESS

17
Generation X : King Rocker
Proto-nasty leather boys fronted by a young Billy Idol!

SHOW MORE

Track 15 from Welcome To Hell (Disc 2)
Length: 00:02:17
Year: 0000
Track Description:
Proto-nasty leather boys fronted by a young Billy Idol!

SHOW LESS
Tag Board
You must log in to leave a tag
Stuff
Quick Jump
johnny_luddite's other mixes
Related mixes
recent visitors
show all