[?]
Not a member? Sign-up now, it's free!
Login
[?]
These are links to some of the major sections in the mixtape collective.
Lists: Browse various lists that are generated by the loads of data we have collected.
Contests: Check out the latest contests, see previous winners, and find out how you can be a part
Music: Check out our ever-growing database of musical knowledge! Use it to find any artist, album, or track that has been entered since the birth of the site and rate and find detailed usage statistics.
Main
[?]
Tired of looking at the same old pages? Try checking out a random one, you never know what you might find...
Random!
EARTH VS. MOON (Like You Never Heard)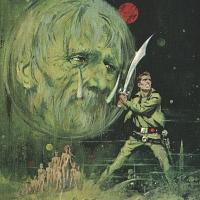 EARTH VS. MOON (Like You Never Heard)
Created by:
sledgbrainerd
Tracks:
16
Length:
01:19:59
Keywords
1. Mix Contest 10
2. Mix Contest 10
3. Mix Contest 10
Created on
3/14/07 12:05am
Level
6
Points
2897
Total visitors
119
Unique visitors
56
This mix was ranked #2 out of 12 entries for this contest
description:
When I die, I plan to have my brain frozen. It will be re-animated when the day comes where they can put human brains inside robot bodies. This mix is to be frozen with my brain, for me to listen to when fighting for earth in the (unavoidable) war between earth and the moon.

It is 2393 and World War 14 is winding down. I have been sent on a suicide mission to drive a Trojan unicorn filled with Fromage Explosives into the lobby of the moon's main Intelligence base. An intelligence base famous for employing MOON ZOMBIES! I give my special ROBO lady the sweetest smooch that has ever technologically been accomplished, tell her I'm gonna go have some brews with the boys and I'm off. I leave my final check from the now-fully-automated NASA under her pillow. Tom Cruise bless her sweet stainless steel heart.
tracklist
1
The Go! Team : The Power is On
My spaceship purrs like a kitten, as if kittens still existed. I start to miss everyone from MTC way back in [...]

SHOW MORE

Track 12 from Thunder, Lightning, Strike
Length: 00:03:14
Year: 2005
Track Description:
My spaceship purrs like a kitten, as if kittens still existed. I start to miss everyone from MTC way back in 2007. Tears form in my eyes as I flip all the swithes to get ready for take-off.

SHOW LESS

2
Suicide : Ghost Rider
As I start to lift off, a feeling of excitement washes over me. My human body is dead. My human brain will s [...]

SHOW MORE

Track 1 from Suicide
Length: 00:02:34
Year: 1977
Track Description:
As I start to lift off, a feeling of excitement washes over me. My human body is dead. My human brain will soon be dead. I am already dead. I can do anything. As a ghost driving a rocket through space, I can throw caution to the wind. I have finally achieved complete freedom. And it only took 410 years.

SHOW LESS

3
Roni Size/Reprazent : Mexican
As I leave whats left of the earths atmosphere, I have to dodge all of the debris lining the ozone. When eart [...]

SHOW MORE

Track 11 from In the Mode
Length: 00:04:47
Year: 2000
Track Description:
As I leave whats left of the earths atmosphere, I have to dodge all of the debris lining the ozone. When earth started to run out of space for its garbage, the humans started blasting it into space. Now it might be the end of me, the man born in 1983. Ah, 1983. Back when all anyone cared about was how much of a pimp Michael Jackson was.

SHOW LESS

4
AFX : Crying In Yur Face
I get out of debris country and I look through the rocket's window. So pretty. Space jelly fish float to the [...]

SHOW MORE

Track 4 from Chosen Lords
Length: 00:04:29
Year: 2006
Track Description:
I get out of debris country and I look through the rocket's window. So pretty. Space jelly fish float to the window and peek in. Curious little devils. I set the ship's cruise control to 8 miles per hour over the speed limit and catch some z's as I head towards my destination.

SHOW LESS

5
13 & God : Perfect Speed
Awakened by the pure silence, I find myself perfectly content and at one with myself. If I could live in spac [...]

SHOW MORE

Track 4 from 13 & God
Length: 00:03:37
Year: 2005
Track Description:
Awakened by the pure silence, I find myself perfectly content and at one with myself. If I could live in space, I would.

SHOW LESS

6
Radiohead : Sail to the Moon.
Preparing the unicorn for the second phase of the mission, I start to miss everyone at the old Mixtape Collec [...]

SHOW MORE

Track 3 from Hail To The Thief
Length: 00:04:28
Year: 2003
Track Description:
Preparing the unicorn for the second phase of the mission, I start to miss everyone at the old Mixtape Collective. Little do I know, MTC is it's own country (albeit the last third world one) on earth.

SHOW LESS

7
Squarepusher : My Red Hot Car
All this time by myself is making me one crazy robot. I eat some tiles from the floor to make myself laugh.

SHOW MORE

Track 1 from Go Plastic
Length: 00:04:42
Year: 2001
Track Description:
All this time by myself is making me one crazy robot. I eat some tiles from the floor to make myself laugh.

SHOW LESS

8
Beck : Broken Drum
I start to feel bad about telling my lady a lie about where I was going. I try to use the rocket phone to cal [...]

SHOW MORE

Track 8 from Guero
Length: 00:04:29
Year: 2005
Track Description:
I start to feel bad about telling my lady a lie about where I was going. I try to use the rocket phone to call her, but it's made out of liquorice and doesn't even taste good. ZOUNDZ!

SHOW LESS

9
Bonnie "Prince" Billy : Strange Form of Life
As I approach the moon, I prepare my parachute and that of the Trojan Unicorn. Right as the ship passes into [...]

SHOW MORE

Track 2 from The Letting Go
Length: 00:03:46
Year: 2006
Track Description:
As I approach the moon, I prepare my parachute and that of the Trojan Unicorn. Right as the ship passes into the atmosphere I push the unicorn out. I follow. The feeling of peace returns as I fall to the moon, despite the fact that I see anti-aircraft missiles being fired my way.

SHOW LESS

10
Arab Strap : Screaming in the Trees
I land in the moon weeping willow trees (they're white). After cutting myself free, I burn rubber (or cheese) [...]

SHOW MORE

Track 8 from The Red Thread
Length: 00:06:06
Year: 2001
Track Description:
I land in the moon weeping willow trees (they're white). After cutting myself free, I burn rubber (or cheese) to find the unicorn. I hear distant battle cries of the MOON ZOMBIES.

SHOW LESS

11
dEUS : Sun Ra
I find the unicorn stuck in a tree. As the battle cries get closer, I knock the tree down with my bazooka. I [...]

SHOW MORE

Track 11 from Pocket Revolution
Length: 00:06:43
Year: 2005
Track Description:
I find the unicorn stuck in a tree. As the battle cries get closer, I knock the tree down with my bazooka. Im glad I brought my bazooka.


SHOW LESS

12
Explosions In The Sky... : Catastrophe and Cure
I jump in the unicorn and press it's "rocket speed" button. It zips through the woods. The unicorn is pelted [...]

SHOW MORE

Track 5 from All of the Sudden, I Miss Everyone
Length: 00:07:56
Year: 2007
Track Description:
I jump in the unicorn and press it's "rocket speed" button. It zips through the woods. The unicorn is pelted with every moon weapon imaginable. I pull up to the perimeter of the intelligence base. Gasp! It is protected by 100'S of NAZIs! I didn't know there were Nazis on the moon!

SHOW LESS

13
Big Business : I'll Give You Something to Cry About
I dive out of the unicorn and fingerblast every last nazi with my raygun. One asks for mercy and I sodomize h [...]

SHOW MORE

Track 7 from Here Come the Waterworks
Length: 00:09:09
Year: 2007
Track Description:
I dive out of the unicorn and fingerblast every last nazi with my raygun. One asks for mercy and I sodomize him while I raygun-fingerblast his Captain. I think it's over, but it ain't over. This the last level. The boss stage. Im out of continue's and all of my extra guys were stolen by player 2. The infamous moon zombies pour out of the base. But I have tricj up my sleave...

SHOW LESS

14
Trans Am : Shining Path
I jump in the unicorn, press the button again, and run right over them! THEYRE ZOMBIES! THEY DONT HAVE WEAPO [...]

SHOW MORE

Track 10 from Sex Change
Length: 00:04:09
Year: 2007
Track Description:
I jump in the unicorn, press the button again, and run right over them! THEYRE ZOMBIES! THEY DONT HAVE WEAPONS! I head straight into the lobby and start the Trojan Unicorn Fromage Explosive Detonation Count Down (aka T.U.F.E.D.C.D [Yeah You Know Me]).

SHOW LESS

15
Clint Mansell w/ the Kronos Quartet & Mogwai : Death is the Road to Awe
As the "t minus" countdown winds down, all I think of is my lady, whatever her name is. We will be united in [...]

SHOW MORE

Track 0 from The Fountain
Length: 00:08:25
Year: 2006
Track Description:
As the "t minus" countdown winds down, all I think of is my lady, whatever her name is. We will be united in eternity if her power cell ever runs out. The clock hits zero. BOOM. Earth wins. I'm dead.

SHOW LESS

16
The Fucking Champs : The Golden Pipes Trilogy 3: Starlight on the Barrow Downs
Being dead ROCKS.

SHOW MORE

Track 18 from III
Length: 00:01:25
Year: 0000
Track Description:
Being dead ROCKS.

SHOW LESS
Tag Board
You must log in to leave a tag
Stuff
Quick Jump
sledgbrainerd's other mixes
Related mixes
recent visitors
show all