[?]
Not a member? Sign-up now, it's free!
Login
[?]
These are links to some of the major sections in the mixtape collective.
Lists: Browse various lists that are generated by the loads of data we have collected.
Contests: Check out the latest contests, see previous winners, and find out how you can be a part
Music: Check out our ever-growing database of musical knowledge! Use it to find any artist, album, or track that has been entered since the birth of the site and rate and find detailed usage statistics.
Main
[?]
Tired of looking at the same old pages? Try checking out a random one, you never know what you might find...
Random!
Word (0507)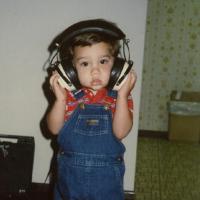 Word (0507)
Created by:
Bea
Tracks:
20
Length:
01:19:13
Keywords
1. Top 20
2. chart
3. manipulated
Created on
5/25/07 03:14pm
Level
5
Points
2037
Total visitors
56
Unique visitors
31
description:
> This is my Top 20 list of most played songs of all times as it appears on iTunes as of today, May 25, 2007.

> I have listened to those songs many times individually ever since I got my iPod, which is just about 14 months ago, and now, together, they make up my Top 20.
Naturally, I took some liberties here and there of not having every single song in my actual Top 20 appearing here. (Believe me. It's so much better off this way).

> RELAX: Guilty pleasures are not included. (Der).
> HEY: You do realise that this is mainly songs, I've been so much in love with, I haven't listened to anything else for days and weeks, don'tcha? Therefore, I can't help the missing flow of this mix.

> I don't listen to this very often, but some of the tracks are essentially part of my life, and so they make their way to the top, continuously.

> Please. Try and fucking enjoy. I did for a year or so. And oh, here's partly why.
tracklist
1
Yann Tiersen : Comptine d'un autre été : L'aprèes-midi
I love this song, big times. Already included in one of my other mixes, this Amélie song does so much for me. [...]

SHOW MORE

Track 4 from Amélie (Soundtrack from the Motion Picture)
Length: 00:02:20
Year: 0000
Track Description:
I love this song, big times. Already included in one of my other mixes, this Amélie song does so much for me. I used to listen to it everysinglemorning on my way to school. Now it's been reduced to 10-20 plays a week.

SHOW LESS

2
Oranger : Mr. Sandman
Ah. This song is cute. There's no more-teenage-friendly version of Mr. Sandman than this one provided by Orang [...]

SHOW MORE

Track 9 from Stubbs The Zombie Soundtrack
Length: 00:03:00
Year: 2006
Track Description:
Ah. This song is cute. There's no more-teenage-friendly version of Mr. Sandman than this one provided by Oranger. I thank thee. But yeah, the original Chordettes song is a classic. It's just not on my Top 20.

SHOW LESS

3
The Wannadies : You and Me Song
Waow. This song represents the entire first five months of my year as a freshmen. Five months later, and I'm n [...]

SHOW MORE

Track 1 from Be a girl
Length: 00:02:50
Year: 1995
Track Description:
Waow. This song represents the entire first five months of my year as a freshmen. Five months later, and I'm not in love anymore.

SHOW LESS

4
Nouvelle Vague : In A Manner Of Speaking (Featuring Camille)
I have just recently purchased this song (two weeks ago! Gasp if you care), and already it's in my Top 5. This [...]

SHOW MORE

Track 3 from Nouvelle Vague
Length: 00:03:57
Year: 2004
Track Description:
I have just recently purchased this song (two weeks ago! Gasp if you care), and already it's in my Top 5. This song is the best when you are reading a book. Make it a nostalgic novel on boys and girls and parties in the 60s' suburbs, and this song is doomed to make you cry as you turn and turn the pages.
Seriously. You should try, man.

SHOW LESS

5
Zero 7 : In The Waiting Line
I can't describe. Nothing made me relax more back then.

SHOW MORE

Track 8 from Simple Things
Length: 00:04:33
Year: 2001
Track Description:
I can't describe. Nothing made me relax more back then.

SHOW LESS

6
My Chemical Romance : Sleep
Oh yes. Emo at it's best. I don't mind.
- Not if it's MCR, I don't.

SHOW MORE

Track 10 from The Black Parade
Length: 00:04:43
Year: 2006
Track Description:
Oh yes. Emo at it's best. I don't mind.
- Not if it's MCR, I don't.

SHOW LESS

7
Fall Out Boy : Of All The Gin Joints In All The World
This is such a sing-alonger. And I loved it even more live.

SHOW MORE

Track 2 from from under the cork tree
Length: 00:03:11
Year: 2005
Track Description:
This is such a sing-alonger. And I loved it even more live.

SHOW LESS

8
Björk : It's Oh So Quiet
This song is my favorite to-perform song when I'm drunk.
Next time, grab that fucking iPod out of my han [...]

SHOW MORE

Track 4 from Post
Length: 00:03:38
Year: 1995
Track Description:
This song is my favorite to-perform song when I'm drunk.
Next time, grab that fucking iPod out of my hands, will ya?

I also did Stairway To Heaven once or twice.

I don't know what's worse; me hushing at people and doing some weird Björk inspired (yeah right) dance inbetween my screams, or me making guitar noises for 8 full minutes.

I repeat: Grab that fucking iPod from me.

SHOW LESS

9
Sondre Lerche : Track You Down
I've got a kingsize weak spot for Sondre Lerche. I'm a sucker for his woolly mittens, and oh, him playing the [...]

SHOW MORE

Track 2 from Two Way Monologue
Length: 00:04:33
Year: 2004
Track Description:
I've got a kingsize weak spot for Sondre Lerche. I'm a sucker for his woolly mittens, and oh, him playing the guitar.

SHOW LESS

10
Muse : Stockholm Syndrome
I used to feel on top of the world whenever I listened to this song. But then, one night, these nice assholes [...]

SHOW MORE

Track 5 from Absolution
Length: 00:04:58
Year: 2003
Track Description:
I used to feel on top of the world whenever I listened to this song. But then, one night, these nice assholes made me believe we were going to be best buddies, the three of us, AS I WAS LISTENING TO THIS SONG, and then later, they turned their back on me.
Plus, I shared this song with a guy who, for some reason, is avoiding me at school now. He's graduating this summer, and I'll never ever see him again.

SHOW LESS

11
Deftones : Simple Man
This Lynyrd Skynyrd cover is the best Deftones song. In my opinion. I have almost played it a hundred times in [...]

SHOW MORE

Track 0 from
Length: 00:06:15
Year:
Track Description:
This Lynyrd Skynyrd cover is the best Deftones song. In my opinion. I have almost played it a hundred times in the past four months.
- Not impressing at all, I know.

SHOW LESS

12
Kubb : Mother
B-e-a-u-t-i-f-u-l.
N-i-c-e.
A-g-r-e-a-t-c-o-v-e-r.
A-l-s-o-t-h-i-s i-n-t-o-m-u-s-i-c-d-r-o-p [...]

SHOW MORE

Track 0 from
Length: 00:04:53
Year:
Track Description:
B-e-a-u-t-i-f-u-l.
N-i-c-e.
A-g-r-e-a-t-c-o-v-e-r.
A-l-s-o-t-h-i-s i-n-t-o-m-u-s-i-c-d-r-o-p-d-e-a-d-g-o-r- g-e-o-u-s-s-e-n-i-o-r-a-t-m-y-s-c-h-o-o-l p-e-r-f-o-r-m-s-t-h-i-s-s-o-n-g-s -o-n-i-c-e-y-o-u-w-a-n-n-a-c-r-y.

SHOW LESS

13
Radiohead : Creep
"I don't care for love. I wanna have control. I want a perfect body. I want a perfect soul. You're so fucking [...]

SHOW MORE

Track 2 from Pablo Honey
Length: 00:03:56
Year: 1993
Track Description:
"I don't care for love. I wanna have control. I want a perfect body. I want a perfect soul. You're so fucking special. I wish I was special. But I'm a creep."

SHOW LESS

14
Arctic Monkeys : Mardy Bum
Yes. Yes! This reminds me of my former best friend from my early teens. We barely keep in touch now.

SHOW MORE

Track 9 from Whatever People Say I Am, That's What I'm Not
Length: 00:02:55
Year: 2006
Track Description:
Yes. Yes! This reminds me of my former best friend from my early teens. We barely keep in touch now.

SHOW LESS

15
Corinne Bailey Rae : Venus As A Boy
Excellent Björk cover. Also second on my Top One Billion to-perform songs when I'm drunk.

SHOW MORE

Track 0 from
Length: 00:02:56
Year:
Track Description:
Excellent Björk cover. Also second on my Top One Billion to-perform songs when I'm drunk.

SHOW LESS

16
Radiohead : Talk Show Host
(Leonardo DiCaprio + Radiohead)in ONE AND SAME scene = Lushhhhhhhhhhhh.

SHOW MORE

Track 11 from Romeo + Juliet
Length: 00:04:17
Year: 1996
Track Description:
(Leonardo DiCaprio + Radiohead)in ONE AND SAME scene = Lushhhhhhhhhhhh.

SHOW LESS

17
Paolo Nutini : New Shoes
#1 Feel Good Song. OK-- ALMOST.

SHOW MORE

Track 6 from These Streets
Length: 00:03:21
Year: 2006
Track Description:
#1 Feel Good Song. OK-- ALMOST.

SHOW LESS

18
Jamie Cullum : Lover, You Should've Come Over
Yes. I love cover songs. I love Buckley. And I love Jamie Cullum for being able to make this song his own. [...]

SHOW MORE

Track 12 from Twentysomething
Length: 00:04:45
Year: 2004
Track Description:
Yes. I love cover songs. I love Buckley. And I love Jamie Cullum for being able to make this song his own.

SHOW LESS

19
The Cardigans : Lovefool
Again. That would be Romeo + Juliet.
Haha, happy songs last forever.

SHOW MORE

Track 7 from First Band on the Moon
Length: 00:03:13
Year: 1996
Track Description:
Again. That would be Romeo + Juliet.
Haha, happy songs last forever.

SHOW LESS

20
Radiohead : Let Down
I live for these five minutes. Shit, I love Radiohead so much, man.

SHOW MORE

Track 5 from OK Computer
Length: 00:04:59
Year: 1997
Track Description:
I live for these five minutes. Shit, I love Radiohead so much, man.

SHOW LESS
Tag Board
You must log in to leave a tag
Stuff
Quick Jump
Bea's other mixes
Related mixes
recent visitors
show all